You Can Make a Big Splash at the 2016 Moondance!
Photo by Clark Little
Come join us, in beautiful Boulder, Colorado!
SUNDAY & MONDAY ~ SEPTEMBER 4th & 5th
DON'T MISS THESE PLANNED EVENTS AT THE 2016 FILM FESTIVAL:
INDIE FILM SCREENINGS (documentaries, animation, music videos, foreign, feature & short films)
PROFESSIONAL WORKSHOPS FOR FILMMAKERS, WRITERS & COMPOSERS
PRODUCTIVE NETWORKING PARTIES & EVENTS DAILY
CELEBRITY APPEARANCE & PHOTO-OPS
CELEBRITY KEYNOTE SPEAKER/MASTER CLASS: VIC SARIN ON MAKING FILMS YOU BELIEVE IN!
PRIVATE CONSULTATIONS WITH THE PROS
Q&As WITH THE FILM DIRECTORS
AFTER-PARTIES EACH EVENING
LINKEDIN & STAGE 32 GET-TOGETHERS
GALA AWARDS CEREMONY & BANQUET RECEPTION!
CLICK ON THESE LINKS FOR DETAILS & MORE INFO:

>>> GET YOUR ADVANCE FILM FESTIVAL TICKETS HERE!<<<
Tickets for all events will also be available at the registrations & ticket sales table in the lobby of the St. Julien Hotel venue, on September 4th & 5th, starting at 10:AM each day.
We are very pleased to have secured the very best venue for the 2016 film festival and for screening Moondance films in historic, beautiful Boulder. The world-class St. Julien Hotel & Spa in downtown Boulder is one of the West's most prestigious luxury hotels, and it stands at the forefront of special event spaces in the Rocky Mountain region.
The 17th annual Moondance International Film Festival, featuring its distinct cinematic visions and bold film selections, has distinguished itself around the world as much more than a popular annual film festival! The Moondance is a unique community, a supportive, productive, and creative year-round collaboration between independent filmmakers and movie audiences, between writers, music composers and the world of top-quality filmed entertainment.
True to the spirit of the best of important and meaningful films, professional workshops, networking events, and so on, Moondance is supported and attended by those people who value the best in quality indie films, as well as the Moondance mission, and share a passion for the power of great films to entertain, inspire, encourage, educate and challenge peoples' perceptions.
Moondancers are part of an amazing worldwide community; a unique collaboration of multi-talented writers, film score composers and filmmakers. The Moondance mission is to entertain, inform, inspire, encourage and educate. We honor those artists who, through their creative work, actively increase awareness, provide multiple viewpoints, address complex social issues, and strengthen ties between international audiences At Moondance, you can come together with other writers, directors and producers to create new opportunities, develop tools for success and forge new alliances within the international film and entertainment industry.
The uniqueness and integrity of The Moondance International Film Festival brand, its global reputation for the highest quality, as well as its important mission and goals, and now celebrating our 15th season, is a rare and unmatchable asset. Talented filmmakers, writers and composers from around the world submit their work to the annual Moondance competition; enthusiastic audiences attend the film festival's screenings of the best indie films, its professional workshops and popular networking events.
Being fearless & bold, Moondance is a film festival where monotonous conformity is considered mediocrity, and extravagant individualism, innovation, uniqueness and experimentation is encouraged, awarded and applauded!
2016 MOONDANCE SPONSORSHIP OPPORTUNITIES!
Dear Friends, Moondancers, Supporters, Donors & Sponsors, If you'd like to consider a unique sponsorship at Moondance, to further promote your company or product to our international audiences & event attendees, please take a look at our Sponsorship Categories, and contact our sponsorships coordinator, Alan Rogers, at: alan@moondancefilmfestival.com
FESTIVAL LOCAL ECONOMIC IMPACT
FILM FESTIVALS ARE GOOD BUSINESS!
Thanks a million for your interest in a mutually-beneficial working relationship with the 2016 Moondance International Film Festival!
A MOONDANCER WRITES US:
"I found your critique of my screenplay valuable, personal and sincere. My imagination has already devised ways to incorporate some of your suggestions into thrilling and humorous ways, creating greater conflict for more nail-biting angst. Let the rewrite begin! I appreciate the time and consideration your have given this work. I received so much more value than I anticipated." Gratefully, Meredith Schatz, Germany
CLICK HERE FOR FEEDBACK SUBMISSIONS  
MOONDANCER NEWS
ROME LITTLE THEATRE ANNOUNCES AUDITIONS FOR FRED PERRY'S THE ASCENSION OF TWYLA POTTS! RLT announces auditions for Fred Perry's two act comedy The Ascension of Twyla Potts. This show has won widespread acclaim, including 1st place in the stageplay category at the 2015 Moondance International Film Festival, the 2013 London Film Awards and The Special Marquee Award at the 2013 American Movie Awards. The play is being produced and presented by special arrangement with Heartland Plays, Inc. (CoosaValleyNews.com, Rome, Georgia)
SOMETHING TO CONSIDER:
By Lou Hamilton
Life is ebb and flow, there's time for speed and a time to slow down. Think of a garden; you don't plant a seed and expect to see a tree the next day. The art of patience allows for a natural pace, the need for speed forces artificial pressure on a creative process. Think of Genetically Modified Foods. They grow quick and taste of nothing. In the film industry we use the three pronged model: quick, cheap, good. You can only have two of the three. Quick and cheap, but not good. Quick and good, but not cheap. Cheap and good but not quick. "Even instant gratification takes too long" Carrie Fisher is quoted as saying. When you slow down you simply do things better. Eating, sleeping, making love, creating, inventing, designing all become better when slowness is your modus operandi. READ MORE:
Please forward this news-blog to your creative artist colleagues!
 QUESTIONS OR COMMENTS?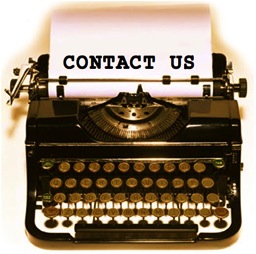 EMAIL: moondancefestival@gmail.com
WEBSITE: www.moondancefilmfestival.com
BLOG: www.moondancefilmfestival.com/blog