Come join us, in beautiful Boulder, Colorado!
 SUNDAY & MONDAY ~ SEPTEMBER 4th & 5th
DON'T MISS THESE PLANNED EVENTS AT THE 2016 FILM FESTIVAL:
INDIE FILM SCREENINGS (documentaries, animation, music videos, foreign, feature & short films)
PROFESSIONAL WORKSHOPS FOR FILMMAKERS, WRITERS & COMPOSERS
PRODUCTIVE NETWORKING PARTIES & EVENTS DAILY
CELEBRITY APPEARANCE & PHOTO-OPS
CELEBRITY KEYNOTE SPEAKER: Director Vic Sarin
PRIVATE CONSULTATIONS WITH THE PROS
Q&As WITH THE FILM DIRECTORS
AFTER-PARTIES EACH EVENING
LINKEDIN & STAGE 32 GET-TOGETHERS
GALA AWARDS CEREMONY & BANQUET RECEPTION!
Awards ceremony & reception in the gardens.
Click here for 
>>> FESTIVAL TICKETS GO ON SALE SOON! <<<
2016 MOONDANCE SPONSORSHIP OPPORTUNITIES!
Dear Friends, Moondancers, Supporters, Donors & Sponsors,
If you'd like to consider a unique sponsorship at Moondance, to further promote your company or product to our international audiences & event attendees, please take a look at our Sponsorship Categories, and contact our sponsorships coordinator, Alan Rogers, at: alan@moondancefilmfestival.com
Thanks a million for your interest in a mutually-beneficial working relationship with the 2016 Moondance International Film Festival!
MOONDANCERS WRITE US:
"How nice to get your note that you've received my screenplay. So often, nothing comes back, and we submitters are like tourists tossing pennies at a fountain… Your greeting was immediate, buoyant and gratefully taken in. Thanks for the "voice back". I'll subscribe to the blog and keep up-to-date, and look forward to meeting you at the 17th Moondance. Very glad you consider screenplays." ~ Stephen Keep Mills
"Thank you for considering us! We love your festival and your free-spirited theme." ~ Carlos Antonio León
Don't miss reading great filmmaking, writing & music articles written by the pros exclusively for Moondancers. Read about: how to win a screenplay competition; how to win a film festival competition; winning titles & loglines for films & scripts; screenplay submissions; movie script writing; writing character, dialog & action; how to get an agent; what Hollywood wants to see; directing indie films, documentaries, short films, animation; film scores; stage plays; short stories; TV MOW; TV pilots; kids films; music videos; radio plays, and more!
MALE DIRECTORS ON RAMPANT SEXISM & GENDER BIAS IN HOLLYWOOD
Directors Pedro Almodovar, Paul Feig and Duncan Jones are just a few of the male directors who have been fighting against the Hollywood establishment and its attitude toward women in film. Feig recently addressed the backlash against his all-female remake of "Ghostbusters," while Almodovar talked about the importance of casting women of all ages to fight against the industry's "diabolical sexism" at the Cannes Film Festival earlier this summer. Taking a stand and creating change in an industry that should be the standard-bearer for creative liberalism, but sadly isn't just yet. But with all this important activism comes the realization that change isn't going to happen with just half of the industry population working to create it. Men also have to join the fight and recognize what a benefit it is to filmmaking when everyone gets the same kinds of opportunities based on talent and merit, not skin color or gender. READ MORE:
SOME THINGS TO THINK ABOUT:
"The unexamined life is not worth living." ~ Socrates
~~~~~~~~~~~~~~~~~~~~~~~~~~~~~~~~~~~~~~~~~~~~~~~~~~~~~~~~~~~
"The world breaks almost everyone, and afterwards, many are stronger at the broken places." ~ Ernest Hemingway
~~~~~~~~~~~~~~~~~~~~~~~~~~~~~~~~~~~~~~~~~~~~~~~~~~~
"Blessed is the person who sees a need, recognizes the responsibility, and actively becomes the answer." ~ William Arthur Ward
~~~~~~~~~~~~~~~~~~~~~~~~~~~~~~~~~~~~~~~~~~~~~~~~~~~~~~~~~~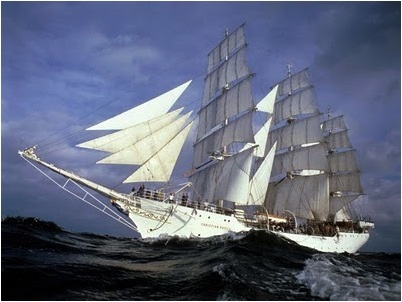 "They are indolent discoverers who, upon seeing nothing but sea and sky, absolutely deny that there can be any land at all beyond them." ~ Sir Francis Bacon
~~~~~~~~~~~~~~~~~~~~~~~~~~~~~~~~~~~~~~~~~~~~~~~~~~~~~~~
THE DIFFERENCE BETWEEN EMPATHY AND COMPASSION IS EVERYTHING
by Lori Chandler     •      www.bigthink.com
Compassion and mindfulness are two wings of the same bird, and we need both in order to live in a wise way. But what about compassion? What is compassion? How is it different from empathy? Empathy is a gateway to compassion. It's understanding how someone feels, and trying to imagine how that might feel for you — it's a mode of relating. Compassion takes it further. It's feeling what that person is feeling, holding it, accepting it, and taking some kind of action.
Compassion is empathy in action. Compassion is all about realizing that we ultimately all want the same things out of life (love, safety, health, happiness), and responding in an appropriate way. With a little practice, we can all become more compassionate toward ourselves and others. It's a bold, brilliant, and radical choice to go against the stream of self-interest and self-centeredness. READ MORE:
MOONDANCE SUPPORTS & RECOMMENDS:
EU DECLINES TO BAN IVORY TRADE
In April, over $105 million worth of poached elephant tusks were set on fire in Kenya, calling for an end to international ivory sales. In May, France, announced a complete ban on ivory trade in the country. But the European commission REFUSED to support a global ban on the ivory trade. And without their support, we could lose the elephant forever. The facts say it all: In 2014, 20,000 African elephants were killed by poachers. Between 2009 and 2015, Tanzania and Mozambique lost over HALF of their elephant populations.
Now, the African Elephant Coalition is warning of a mass extinction of elephants on the continent within 25 years. By not taking action, the EU is endangering tens of thousands of elephants each year. Time is running out. We need the EU to act now.
Tell the EU to support a global ban on the ivory trade:
http://go.saveanimalsfacingextinction.org/EU-Ivory-Ban
~~~~~~~~~~~~~~~~~~~~~~~~~~~~~~~~~~~~~~~~~~~~~~~~~~~~~~~
Rhinos are one of the world's most distinctive and beloved animals, but they are rapidly disappearing from the wild. Why? Demand for rhino horns as a status symbol and fake cure for cancer has skyrocketed. Coupled with a dramatic loss of habitat, all five species of rhinos are threatened with extinction. The public outcry over rhino poaching is growing. With your support, we can keep these species alive and thriving. If we don't take action now, these precious animals could be lost forever. It's up to us to step up and do something to protect these majestic animals.
Help us protect the rhinos today:
http://go.saveanimalsfacingextinction.org/Save-Rhinos
Please forward this news-blog to your creative artist colleagues!
 QUESTIONS OR COMMENTS?
EMAIL: moondancefestival@gmail.com
WEBSITE: www.moondancefilmfestival.com
BLOG: www.moondancefilmfestival.com/blog
Moondance has always been, and continues to be, a "Green" event!
No trees or natural habitats were harmed in the creation of this news-blog!