The 17th annual Moondance International Film Festival was a grand success for everyone who attended; audiences, indie film buffs, filmmakers, writers, composers, workshops & master class presenters, staff & volunteers, and a productive, good time was had by all! We thank you all for your valued participation, enthusiasm  & for every one of those great films!
THANKS A MILLION TO ALL OF OUR 2016
EXECUTIVE STAFF, VOLUNTEERS & BOARD OF ADVISORS!
VERY SPECIAL THANKS GO OUT TO:
RACHEL MAINS
Events Coordinator, Volunteers Coordinator & Ticket Sales Coordinator
CASSIA HENDRICKSON
Film Screenings Coordinator & Moondance Website Developer
VIC SARIN
Film Director, Keynote Speaker & Master Class Presenter
Alan Rogers • Sponsorships Coordinator
Michael Wallace & Cos Lindstrom • Official Festival Photographers
Miguel Carson,  Sean Kearney, Zach Miller • Projectionists
Lynn Patrick • Awards Ceremony & Reception Musician
Jasmine Sahu • Written Works Feedback Coordinator
Chris Anastasiadis • Board Of Advisors
Vittoria Colonna • Board Of Advisors
Olga Rojer • Board Of Advisors
FOR INFO ON THE 2016 MOONDANCE, PLEASE CLICK ON THESE LINKS:
FILM PROGRAM • FILM DESCRIPTIONS •  FILMS SCREENED  •  KEYNOTE & MASTER CLASS  •  WORKSHOPS •  WINNERS, FINALISTS & SEMI-FINALISTS   •  NETWORKING EVENTS   •  AWARDS CEREMONY & RECEPTION  • 2016 BEST ACTOR AWARDS • MOONDANCE SUCCESSES • MISSION STATEMENT
ATTENTION: 2016 WINNERS, FINALISTS & SEMI-FINALISTS:
You can download laurels for which you are eligible HERE!
ATTENTION 2016 SELECTED FILMMAKERS & WINNERS!
CLICK ON THE STAR FOR INFO ON AWARD CATEGORIES!
If you would like to have us send you back your Blu-ray screener, or if you were not able to attend the awards ceremony, & want us to send you your award star & certificate, please click HERE for the form to request it & pay only the minimal postage & handling.
2016 AUDIENCE FAVORITE FILMS ANNOUNCED!
• FEATURE FILMS:
A Shine of Rainbows Vic Sarin Canada
Mousse John Hellberg Sweden
The Dawns Here Are Quiet… Renat Davletyarov Russia
Tomorrow Ever After Ela Their USA
• FEATURE DOCUMENTARY FILMS:
Rivering            Bill Parks            New Zealand
The Boy From Geita            Vic Sarin            Canada
Unit 731            Chris Nebe            USA
• SHORT FILMS:
A Game of Chicken            Michael Hilf                        USA
A Wilderness Within            Vangelis Maderakis            Greece
Behind the Wall            Bat-Sheva Guez            USA
Omessa            Charlène Favier            France
Play Date            Paige Morrow Kimball            USA
Sandboy            Vittoria Colonna            USA
The Sky Over Berlin of My Childhood            Bakhtiyar Islamov            Kazakhstan
The Windfisherman            Anna McRoberts            USA
• SHORT DOCUMENTARY FILMS:
Displaced            Niamh Heery            Ireland
Meeting With the Leaf            Fazlollah Tari            Iran
The More Things Change                        Nathan Myers            USA
• MUSIC VIDEO:
Heaven's Falling            Kimberley Williams            USA
• ANIMATION FILMS:
Ella            Juan Montes de Oca            Spain
The Diver            Damon Mohl            USA
• WORKS-IN-PROGRESS / SNEAK PREVIEW FILM:
Hey!            Alex Jovanoski            Germany
MOONDANCERS WRITE US!
• "I'd like to thank you and your team for a wonderful weekend. Everyone at the Moondance festival worked so hard and maintained their smiles throughout. I truly appreciate all your help and the aid of the volunteers, in particular Rachel and Cassia for making this weekend memorable. Your enthusiasm is an inspiration!" ~ Lianne Collinson, personal assistant to Vic Sarin, director of Moondance winning films, A Shine of Rainbows & The Boy from Geita
• "Thank you for curating a festival with integrity. I loved the films I saw (which isn't usually the case at festivals…) I love your taste in films and you clearly take the time to watch submissions." ~ Ela Their, Winning Moondance 2016 feature film, Tomorrow Ever After
• "I just wanted to say thank you so much for selecting Displaced as winner of the Short Documentary Film category at Moondance this year. I just checked your website and I'm over the moon! (Pardon the pun!) A festival like yours is exactly why I make films, the fact that you guys focus on women, focus on social justice and global issues and work hard to promote it is very admirable and I'm thrilled to be a small part of it. As I'm thousands of miles away in Ireland and cannot get to the festival this year, I wish you the very best of luck with all the screenings and events, and thank you again for exhibiting Displaced." ~ Niamh Heery
• "My friends and family came to my screening on Sunday and said that they had a wonderful time.  Congratulations on a successful event! ~ Bat-Sheva Guez, 2016 Moondance winner for Behind the Wall
• "Thanks again to you and your staff for making my wife (Gwen) and me feel so welcomed to your wonderful festival. Really enjoyed the time I got to spend with you, and our conversations. I hope our paths cross again." ~ Jay Kettering, Moondance winning audio play, My Dad & Pre-Socratic Thought
• "Thank you for awarding LUDLOW a first place prize for feature screenwriting. I was pleased to no end to be honored and to receive the Seahorse Award. Barbara and I enjoyed watching A Shine of Rainbows and Rivering, entirely different movies, but both good stories filmed in beautiful locations. ~ Bruce Leaf, multi-award-winning screenwriter
"Fine festival for screenwriters. Good and timely communication make this a recommended festival for screenwriters, both new and experienced." ~ Jim Norman, FilmFreeway
 review
• "Just a note to thank you for having me in Boulder. You work hard and have your heart at the right places. I am happy to meet you and that I was able to spend a little time with you. Please also thank the volunteers whom I met, as they were all very kind and caring. I hope our paths cross again in the future." ~ Vic Sarin, director, winning Moondance films, A Shine of Rainbows & The Boy from Geita, Sepia films
MOONDANCE IN THE NEWS:
IRAN BAGS 3 AWARDS AT MOONDANCE FILMFEST.
TEHRAN, Sep. 14 (MNA) – Three Iranian films, including 'The Sea and the Flying Fish', have been awarded prizes at the Moondance International Film Festival in the US. 'The Sea and the Flying Fish' directed by Mehrdad Ghafarzadeh won Best Feature Film award alongside titles from Canada, Germany, Russia and the US. The film is about a young innocent deaf and dumb inmate of a correctional camp who communicates through painting. 'The Sea and the Flying Fish' has previously won the Best Actor award at Spain's film festival.
'Atlan' directed by Moein Karimoddini won the Feature Documentary Film award at the festival. The film relates the story of a horse-trainer, Ali Golnejad and his beloved horse, Ilhan, which is supposed to bring much success and glory to the family. In the short film category, 'The Salt Man' directed by Sajad Mousavi won an award along with other titles from US, Ireland, France, and Kazakhstan.
Moondance International Film Festival, popularly known as the "American Cannes", is one of the premier venues for the exhibition and promotion of feature and short films in the US, and one of the leading indie film festivals in the world. This 17th edition of the festival took place on September 4th and 5th, 2016.
SOME THINGS TO THNK ABOUT NOW:
"The world is a mirror; growl at it, and it growls in return. Smile, and the world smiles back at you." ~ Herbert Samuel
~~~~~~~~~~~~~~~~~~~~~~~~~~~~~~~~~~~~~~~~~~~~~~~~~~~~~
"Cease to ask what the morrow will bring forth. Set down as a gain each day that fortune grants." ~ Eudora Welty
~~~~~~~~~~~~~~~~~~~~~~~~~~~~~~~~~~~~~~~~~~~~~~~~~~
"Life is the perpetual present moment one lives in, and a perception that time is nothing more than the current…an eternal flowing back to the sea." ~William Least Heat-Moon, author, "River Horse"
~~~~~~~~~~~~~~~~~~~~~~~~~~~~~~~~~~~~~~~~~~~~~~~~
"When the student is ready, the teacher will appear." ~ Zen Buddhist Proverb
~~~~~~~~~~~~~~~~~~~~~~~~~~~~~~~~~~~~~~~~~~~
"How people treat you is their karma; how you react is yours." ~ Wayne W. Dyer
Please forward this news-blog to your creative artist colleagues!
 QUESTIONS OR COMMENTS?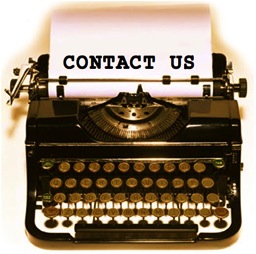 Moondance has always been, and continues to be, a "Green" event!
No trees or natural habitats were harmed in the creation of this news-blog!