FIRST IMPRESSIONS
TITLES & LOGLINES
WORKSHOP
Presented by Elizabeth English
Wednesday, September 9th, NOON-2:PM
Hotel Boulderado,
Corner Bar Loft
$50
Have a fabulous, unique idea for a movie? That's wonderful,
but you need to know how to turn your great story
into a great title & logline.
2-HOUR WORKSHOP COVERING THESE IMPORTANT TOPICS:
SELL THE SIZZLE; NOT JUST THE STEAK!
A great title for your film or screenplay is the first (and maybe only) introduction to an agent, a producer, director or studio.
WRITING DYNAMIC TITLES AND LOGLINES
Great titles & loglines can often work better as a sales tool than whole screenplays can do.
HOW NOT TO WRITE A LOGLINE
Don't simply summarize your movie with set-up, conflict, and resolution.
WHAT YOU SHOULD DO
Emphasize the unique elements of your script that enable audiences and readers to connect with the situation and to identify with the protagonist. And it needs to sizzle!
LET'S WRITE A GREAT TITLE & LOGLINE
The title of your screenplay needs to fit perfectly with your logline and be attention-getting. Titles must be unique and they need to attract interest and make the reader want to go ahead and read the logline. Every workshop attendee can work on getting a new & improved title & logline in this workshop!
ADAPTING YOUR LOGLINE TO YOUR READER'S INTEREST
Agents and producers want to read screenplays that he or she can instantly recognize as sellable as a film to a wide movie audience. You need to make sure that one is yours, by altering the wording & focus of your logline to appeal to each reader and potential buyer.
Remember, your all-important first impression gets you in the door to pitch your story, and may be worth millions of dollars, and that success you've been working toward as a screenwriter!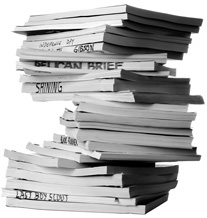 Need one-on-one help with your screenplay or film title and logline?
Contact Elizabeth at: mermaid7seas@gmail.com
with TITLES or LOGLINES in the subject line.
• Film schedule • Ticketing • Competition Results – Films and Film Scores • Festival program