Your 2016 Moondance Film Festival Invitation!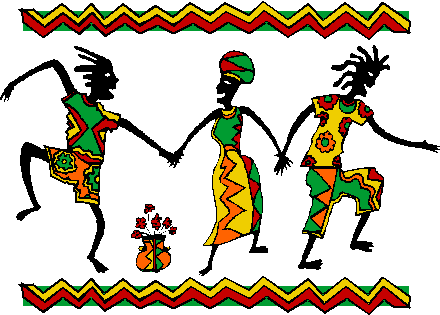 A 2016 MOONDANCE FILM FESTIVAL INVITATION JUST FOR YOU:
Come Join the Moondance!
Come join us, in beautiful Boulder, Colorado for the 17th annual Moondance!
SUNDAY & MONDAY ~ SEPTEMBER 4th & 5th

Tickets for all events are available in the lobby of the St. Julien Hotel venue, on September 4th & 5th, starting at 10:AM each day.
DON'T MISS THESE UNIQUE EVENTS AT THE 2016 FILM FESTIVAL:
INDIE FILM SCREENINGS (documentaries, animation, music videos, foreign, feature & short films)
TITLES & LOGLINES WORKSHOP FOR FILMMAKERS, WRITERS & COMPOSERS
DOCUMENTARY FILMMAKING IN CHINA WORKSHOP
PRODUCTIVE NETWORKING PARTIES & EVENTS DAILY
CELEBRITY APPEARANCE & PHOTO-OPS
CELEBRITY KEYNOTE SPEAKER/MASTER CLASS: VIC SARIN ON MAKING FILMS YOU BELIEVE IN!
PRIVATE CONSULTATIONS WITH THE PROS
Q&As WITH THE FILM DIRECTORS
AFTER-PARTIES EACH EVENING
LINKEDIN, STAGE 32 & FILMFREEWAY GET-TOGETHERS
GALA AWARDS CEREMONY & BANQUET RECEPTION!
CHECK OUT THESE LINKS FOR MORE INFO & DETAILS:
The Moondance International Film Festival, now celebrating its 17th successful anniversary, and featuring its distinct cinematic visions and bold film selections, has distinguished itself around the world as much more than an annual film festival! The Moondance is a unique community, a supportive, productive, and creative year-round collaboration between independent filmmakers and movie audiences, between writers, music composers and the world of top-quality filmed entertainment.
We are very pleased to have secured the best venue for screening Moondance films in historic, beautiful downtown Boulder. The world-class St. Julien Hotel & Spa in downtown Boulder is one of the West's most prestigious luxury hotels, and stands at the forefront of special event spaces in the Rocky Mountain region.
GET YOUR ADVANCE FILM FESTIVAL TICKETS HERE:
https://www.eventbrite.com/e/2016-moondance-international-film-festival-tickets-26988150284
 2016 MOONDANCE SPONSORSHIP OPPORTUNITIES!
 Dear Friends, Moondancers, Supporters, Donors & Sponsors,
If you'd like to consider a unique sponsorship at Moondance, to further promote your company or product to our international audiences & event attendees, please take a look at our Sponsorship Categories, and contact our sponsorships coordinator, Alan Rogers, at: alan@moondancefilmfestival.com
FESTIVAL LOCAL ECONOMIC IMPACT
FILM FESTIVALS ARE GOOD BUSINESS!
Thanks a million for your interest in a mutually-beneficial working relationship with the 2016 Moondance International Film Festival!
A MOONDANCER WRITES US:
"I wanted to let you know that I was contacted by a sales company, Circus Road Films, and by a distribution company named Silverline Entertainment. Both found my film on the Moondance roster and requested a screener, which I sent them. One of the things I liked reading about Moondance is your investment not only in the festival itself, but in helping filmmakers get through industry doors – which has been tough, to say the least. Thanks for curating an important and much-needed festival. As a woman director, the added hurdles I face daily can feel insurmountable, and your work keeps women like me going." ~ Ela Their, director, "Tomorrow Ever After",  film screening at Moondance 2016
• MEET THE 2016 MOONDANCE TEAM!
Please forward this news-blog to your creative artist colleagues!
 QUESTIONS OR COMMENTS?
EMAIL: moondancefestival@gmail.com