THE MOONDANCE SPRING 2-FOR-1 SPECIAL OFFER!
SPRING IS HERE, AND THE 
MOONDANCE INTERNATIONAL FILM FESTIVAL,
TO CELEBRATE THE SEASON, IS OFFERING A SPECIAL DEAL*: 
 ~~~~~ SUBMIT TWO ENTRIES FOR A SINGLE ENTRY FEE! ~~~~~
Now you have TWO great opportunities to win the Moondance! Any combination of genres or media is accepted: 2 films, 2 screenplays, a film & screenplay, a film & original music…and so on.
https://moondancefilmfestival.com/moondance-entry-form
• This 2-for-1  special offer expires on postmark May 31.
If you wish to submit two entries, just note the fee waiver option for your second submission.
WEBSITE: www.moondancefilmfestival.com
NEWS-BLOG: www.moondancefilmfestival.com/blog
SCROLL ON DOWN TO SEE:
• MOONDANCE SUBMISSION INFO
• MOONDANCE COMPETITION CATEGORIES
• 2014 MOONDANCE FESTIVAL EVENTS
• MOONDANCE 2014 FESTIVAL DATES & LOCATION
• A MONDANCE ANNOUNCEMENT
• A RECOMMENDED BOOK
• MOONDANCE SUPPORTS AFRICAN WILDLIFE
• SOME THINGS TO THINK ABOUT + COOL IMAGES
• MOONDANCERS WRITE US
• ACTING TIPS FROM ROBERT DUVALL • CONTACT US
3 EASY WAYS TO SUBMIT YOUR ENTRY:
(in order of preference)
https://moondancefilmfestival.com/moondance-entry-form
2. FILM FREEWAY SUBMISSION SERVICE
https://filmfreeway.com/festival/MoondanceInternationalFilmFestival
3. WITHOUTABOX SUBMISSION SERVICE
http://www.withoutabox.com/login/1240
*PLEASE NOTE:
• DIGITAL SUBMISSIONS IN ALL MEDIA ARE WELCOMED & ACCEPTED!
• FINAL SUBMISSION POSTMARK DEADLINE IS JUNE 30th
MOONDANCE COMPETITION CATEGORIES:
FILMS (SHORTS & FEATURES, DOCUMENTARIES, NARRATIVE, ANIMATION, MUSIC VIDEOS)

SCREENPLAYS

FILM SCORES & ORIGINAL MUSIC

STAGEPLAYS

SHORT STORIES

FILM TRAILERS

MUSIC VIDEOS

KID'S FILMS

TV PILOTS

RADIO PLAYS

REALITY TV CONCEPTS (NEW FOR 2014!)

and more!
~ Click here for more MOONDANCE INFO, GUIDELINES & ENTRY FORM ~
EVENTS AT THE 2014 MOONDANCE FILM FESTIVAL:
INDIE FILM SCREENINGS! (Features, shorts, documentaries, animation, trailers & music videos)

PROFESSIONAL WORKSHOPS & SEMINARS!

PITCH-PANELS FOR WRITERS, FILMMAKERS & COMPOSERS!

PRODUCTIVE FREE NETORKING PARTIES & EVENTS!

PRIVATE CONSULTATIONS WITH THE PROS!

DINNER & A MOVIE EVENT!

MINGLE WITH CELEBRITY ATTENDEES!

SPECIAL VIP CELEBRITY FILM, Q&A WITH THE DIRECTOR + PRIVATE RECEPTION

GALA AWARDS CEREMONY & RECEPTION!

& more!
2014 Moondance Film Festival dates: September 26, 27, 28,
in beautiful Boulder, Colorado, USA!
The 2014 Moondance International Film Festival's host hotel & main venue:
In the heart of downtown: 2115 13th Street, Boulder, CO 80302
Being fearless and bold, the Moondance International Film Festival is where monotonous conformity is considered mediocrity, and extravagant individualism, innovation, uniqueness and experimentation is encouraged, awarded and applauded!
SOME THINGS TO THINK ABOUT:
"If there is light in the soul, there will be beauty in the person. If there is beauty in the person, there will be harmony in the house. If there is harmony in the house, there will be order in the nation. If there is order in the nation, there will be peace in the world." ~ Chinese Proverb
~~~~~~~~~~~~~~~~~~~~~~~~~~~~~~~~~~~~~~~~~~~~~~~~~~~~~~~~~~~~~~~~~~~~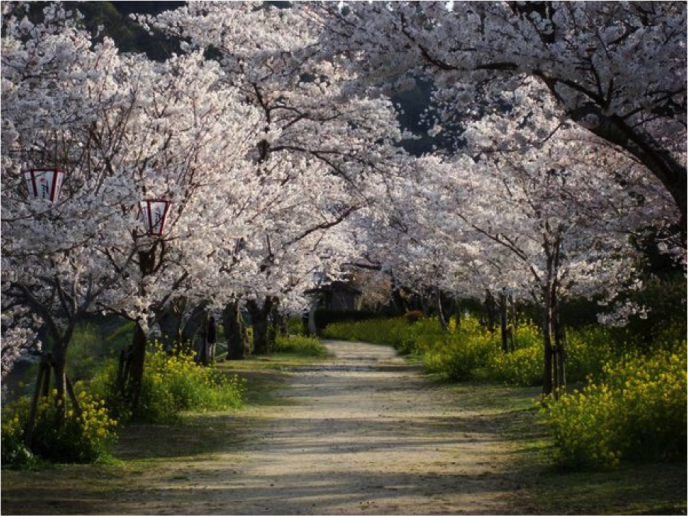 "Follow the good path or follow the evil one. To stand at the crossroads may require more strength than you possess." Heinrich Heine
~~~~~~~~~~~~~~~~~~~~~~~~~~~~~~~~~~~~~~~~~~~~~~~~~~~~~~~~~~~~~~~~~~~~~
"Holding on to anger, hatred, resentment and a desire for revenge is like grasping a hot coal with the intent of throwing it at someone; you are the one who gets burned." ~ Buddha
~~~~~~~~~~~~~~~~~~~~~~~~~~~~~~~~~~~~~~~~~~~~~~~~~~~~~~~~~~~~~~~~~~~~~
 "We must overcome the notion that we should be regular; it robs you of the chance to be extraordinary." ~ Uta Hagen
~~~~~~~~~~~~~~~~~~~~~~~~~~~~~~~~~~~~~~~~~~~~~~~~~~~~~~~~~~~~~~~~~~~~~
 "We may have found a cure for many of the world's evils, but we have found no cure for the worst of them all:  the apathy of human beings." ~ Helen Keller
•apathy (n): indifference, a lack of feeling, emotion, interest, or concern. An apathetic individual has an absence of interest in or concern about emotional, social, spiritual, philosophical and/or physical life and the world, and may lack a sense of purpose.
~~~~~~~~~~~~~~~~~~~~~~~~~~~~~~~~~~~~~~~~~~~~~~~~~~~~~~~~~~~~~~~~~~~~~
STILL WATERS RUN DEEP RECIPE
INGREDIENT:
One life story
1. Flavor with your experiences
2. Spice it up
3. Stir gently
4. Smile big, breathe deep
5. Relax
~ Serves the entire world!
OF INTEREST:
"BRING ME MY DRAGONS!"
(Op-ed article on "Game of Thrones)
By Maureen Dowd
New York Times, April 6, 2014
"When a flattering adviser warns Cersei, the queen regent, that "knowledge is power," she makes a feint to cut the man's throat and then informs him, ."
MOONDANCERS WRITE US:
• "In the past, I have done well in the Moondance International Film Festival – HALFWAY HOME (2012 Feature Winner), CURB YOUR ENTHUSIASM: ACCIDENT (2012 TV Spec Winner), and THIS MODERN MAN IS BEAT (2012 Short Script Semi-finalist). Currently, my short film is in pre-production with Alex Merkin directing (Adrian Grenier, Britney Murphy, Terrence Howard, Peter Fonda, Queen Latifah), and Jordi Vilasuso playing the lead role (AMC, Emmy). Good luck with the Moondance IFF!  Maybe this is the year to come to Colorado." ~ David J Schroeder, screenwriter
• "I will be in the Boulder area at the end of September, so I will make it a point to attend the festival. I look forward to it very much!" ~ Richard Sherman, actor & storyboard artist
• "It's a GREAT Festival.  I won an award there twice. Once for a screenplay, a comedy, and once for a short story.  The Festival is excellent, very well run and Elizabeth English really helps the screenwriters." ~ Lorna Kanter, screenwriter, artist
• "This event gives the attendees the wide range of opportunities to network and excel .. ".True happiness involves the full use of one's power and talents." ~ John W. Gardner, LinkedIn Entertainment Industry Group
ACTING TIPS FROM ROBERT DUVALL:
"The key to acting is simple: Just prepare yourself as best you can, and by the time you start, you've just gotta throw all that out the window. Just talk and listen, and listen and talk, just like we're doing right now. Because for me, that's the beginning and the end of it, acting is talking and listening. Very simple, but if you do it purely, if you do it purely, and don't cheat it, it'll lead you to good surprises emotionally."~ Robert Duvall, (at the 2014 SXSW conference)
RECOMMENDED BOOK:
"Secrets of Breaking into the Film and TV Business:
Tools and Tricks for Today's Directors, Writers, and Actors"
by Dean Silvers
A highly successful, award-winning producer shares his funny, practical, and innovative approach to breaking into film or television, whether you want to direct, act, write, or produce. "This book will make you want to follow your dreams, and will give you the courage and tools you need to do so."
 • Editor's note: Dean Silvers has been invited to give a workshop at Moondance!
 MOONDANCE SUPPORTS AFRICAN WILDLIFE:
For 10 years, I have been trying to bring awareness about the dangers of deforestation and the direct link between illegal logging and wildlife poaching. If you believe, as I do, that we are at a crossroads in our society where we can no longer ignore the facts that we're destroying our planet's ecosystems, then please join me in helping to spread this important message. My company is developing a movie and webseries about these crises. We are trying to raise $250,000 on INDIEGOGO to produce the webseries and we need your help. Time is running out.
 Please become an advocate. If you can contribute, wonderful. If not, at the very least, help spread the word to visit our page and make a contribution (link is below). We have great perks at various levels, literally starting at $1. And as with any crowd-funding campaign, it is a numbers game. So take a few moments and visit the page. You will be helping with a noble cause and a great film! Thank you for your attention. LINK: https://www.indiegogo.com/projects/the-lion-inside-webisode-series. Regards, Jim Branchflower, President, ECO Films, LLC
~~~~~~~~~~~~~~~~~~~~~~~~~~~~~~~~~~~~~~~~~~~~~~~~~~~~~~~~~~~~~~~~~~~~~
Sneakers, kicks, tennis shoes – whatever you call them – they're itching to be put to use for elephants! Sign up as a virtual runner for the WILDLIFE CONSERVATION SOCIETY  Run for the Wild and join thousands of elephant-lovers on Saturday, April 26, by running or walking around town, at the gym, or even another 5K! You'll get the chance to win incredible prizes – all while making an elephant-sized difference for wildlife! When you raise $30, you'll receive our t-shirt; raise more to earn great fundraising prizes! REGISTER HERE
~~~~~~~~~~~~~~~~~~~~~~~~~~~~~~~~~~~~~~~~~~~~~~~~~~~~~~~~~~~~~~~~~~~~~
WILD GIRAFFES ARE IN TROUBLE ALL OVER AFRICA!
Life Net Nature, a conservation charity, is in "emergency" mode working to save habitat for giraffe next to the Masai Mara National Reserve in Kenya.  They are hosting a cost-share volunteer monitoring team to count giraffe on Maasai lands next to the reserve this June. Wildlife counts will be used to leverage more local and national support for a community-based conservancy next to the reserve. They need 4-6 cost-share volunteers to be able to conduct these first-time counts focusing on wild giraffes. Join the team if you can!  And, please spread the word on any list serves you use, social media, and with friends and family. HERE is the link to the project as posted on the Conservation Biology Jobs board. http://www.conbio.org/professional-development/scb-job-board/giraffe-monitoring-volunteer-kenya. Thanks!  For the wild giraffe! ~ Dr. Dusti Becker, LIFE NET NATURE, 

http://lifenetnature.org
~~~~~~~~~~~~~~~~~~~~~~~~~~~~~~~~~~~~~~~~~~~~~~~~~~~~~~~~~~~~~~~~~~~~~
Please like us on Facebook, follow us on Twitter, & join our networking connections at the MOONDANCE INTERNATIONAL FILM FESTIVAL GROUP on LinkedIn.com!
 ~~ Thanks for reading & subscribing to the Moondance news blog! ~~
Please forward this news-blog on to your friends & colleagues!
EMAIL: director@moondancefilmfestival.com
* If you click on REPLY, to ask a question or make a comment on this newsletter, please change the subject line. Otherwise, thanks to Google's strange email stacking system, I have to scroll through the entire newsletter again to hopefully find your message at the bottom! Thanks! ~~ EE