~ See "The Film Festival Without Borders" Videos Online Now!
Now there's no more need to get dressed, drive to town, find parking, pay $12-15 for a movie ticket, buy expensive popcorn & a drink, sit in a theater to watch a movie, then drive home…maybe pay the babysitter…because at Moondance, you can enjoy watching all of our fabulous, award-winning indie films online, any time, anywhere, on your desktop, laptop, or on any of your mobile devices! And these are the top indie films by super-talented filmmakers from around the world. You might never get to see these movies in a theatrical venue, otherwise!
GOT POPCORN?
COME TAKE A LOOK AT OUR 2017 FILM SCHEDULE HERE!
WATCH THIS WEEK'S FEATURED FILMS:
Award-winning stories from Luxembourg, Iran & Italy!
THE PAST WE LIVE IN, short film, director: Jérôme Weber (Luxembourg) 15 minutes. Félix celebrates his 92nd birthday in the company of his family, as his past catches up with him. "The Past We Live In" is the story of a former forcibly recruited WWII soldier, who now suffers from dementia and relives an emotional wartime friendship by confusing his 7-year old nephew with an old friend from the second World War.
WEAVERS OF IMAGINATION, short multi-award-winning documentary film, directors: Sadegh Jafari & Marziyeh Vaziri (Iran) 21 minutes. This is the story of a group of talented blind men and women who weave intricate Persian carpets by using Braille. Weaving carpets requires precision and sight and it is difficult even for the sighted people. These unsighted people wish that there was a place where the sighted people did not bother & ridicule them, they would have more respect for their work, and a better life.
PARSIEN (LIMIT) (RATED R), short film, director: Javad Daraei (Iran) 8 minutes. A lonely man in a quiet village neighborhood asks for help from people he sees passing by, until someone suddenly enters his home…
FEAR, LOVE & A LITTLE RED CAR, feature film, directors: Salvo Campisano, Filippo Arlotta (Italy) 93 minutes. This film (sub-titled 90BPM) also won the 2017 Moondance for Best Actor (Salvo Campisano), Best Film Score (Alexander Cimini) & Best Supporting Actor (Lucia Fossi). This is an intense, beautifully filmed dark comedy story that will surprise and thrill you until the last frame. Start the countdown! A tiny red car drives off with a screech of tires, and a man begins his run to catch it. During the chase, the man finds himself involved in a series of very strange encounters with a diverse cast of odd characters who will help him in his struggle to achieve self. Time passes, the red car is always farther away. What will happen at the end of the countdown ?

SPECIAL BONUS FILM!
(Out of competition)
THE UNRULY MYSTIC: SAINT HILDEGARD
Feature documentary film, directed by Michael M. Conti (USA)
Discover why Saint Hildegard is considered to be the patron saint of creativity, and about her continued impact today. This 12th-century abbess became famous as a Christian Mystic and visionary, as well as a musical composer and writer, and whose natural medicine is still practiced in Europe today. Saint Hildegard is venerated around the world for her widely recognized impact on today's theologians, artists, musicians, the medical profession, and educators. The film is an homage to her, but is also a call to all of us, to listen, to still ourselves and to heed the call of our souls and whatever unruly messages exist within. The filmmaker traveled internationally to capture many of the stories you will see in this beautifully visual, memorable and inspiring film. The film evokes a calling: that sweet spot of creativity that we all yearn to discover and utilize, an inherent desire, which is also deeply spiritual in nature. (65 Minutes) Available in English, German, Spanish and Japanese
WATCH MORE 2017 WINNING FILMS HERE!
MOONDANCER NEWS:
TEHRAN, Nov. 05 (MNA) – Iranian documentary 'Weavers of Imagination', directed by veteran Iranian documentarian Seyyed Mohammad Sadegh Jafari grabbed the best foreign language doc. film award in Cardiff International Film Festival. Moreover being nominated at the second edition of Italian Social and Industrial Film Awards, Weavers of Imagination had earlier been announced as the winner of best documentary film at US Moondance Festival and India's International Festival (Lifft India). Mehr News
MANY THANKS TO THE 2017 MOONDANCE
SCREENPLAY READERS, JUDGES & FEEDBACK WRITERS!
Phil Pritchard, Alexandria Billings & Olga Rojer
And much appreciation to the rest of the 2017 Moondance Team:
Michael Conti, Chris Anastasiadis & Vittoria Colonna
WHAT IT'S REALLY LIKE TO BE A WOMAN IN HOLLYWOOD
What we see in movies matters: it affects our hobbies, our career choices, our emotions and even our identities. Right now, we don't see enough women on screen or behind the camera — but waiting for Hollywood to grow a conscience isn't going to fix the problem, says Naomi McDougall Jones. Join forces with her as she outlines her four-point plan for a total representation revolution in Hollywood. WATCH HERE: TED TALKS
GEENA DAVIS: THIS IS A WATERSHED MOMENT IN HOLLYWOOD
Sexism has been "entrenched" in Hollywood since its inception, but the industry has hit a turning point as men join women in their outrage over recent allegations of rampant sexual harassment and assault, says Academy Award-winning actor Geena Davis. "I do think this is a watershed moment and what's going to be different about it now is not just women supporting women. It's that men needed to become involved…So that is what will make the difference. We can't just talk amongst ourselves and fix it. We have to have partners," Davis said.
SEXISM IN HOLLYWOOD
Where are all the women and girls in film? Social scientist Stacy Smith analyzes how the media under-represents and portrays women — and the potentially destructive effects those portrayals have on viewers. She shares hard data behind gender bias in Hollywood, where on-screen males outnumber females three to one (and behind-the-camera workers fare even worse.) WATCH HERE: TED TALKS
Brave Enough to Be Angry
NYT Opinion by Lindy West, Nov. 8, 2017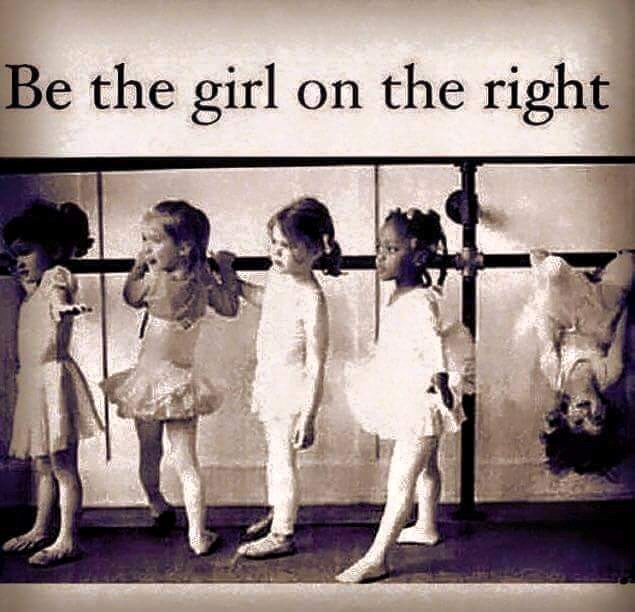 Not only are women expected to weather sexual violence, intimate partner violence, workplace discrimination, institutional subordination, the expectation of free domestic labor, the blame for our own victimization, and all the subtler, invisible cuts that undermine us daily, we are not even allowed to be angry about it. We are expected to keep quiet about the men who prey upon us, as though their predation was our choice, not theirs We are expected to not complain as we are diminished, degraded and discredited. Feminism is the collective manifestation of female anger. They suppress our anger for a reason. Let's prove them right. (Excepts) READ MORE HERE
A MOONDANCER SPEAKS UP
THE DOLPHIN'S CALL
by Leotien Parlevliet, Netherlands
Behind their seeming smile, the dolphins call desperately: ¨Mother Earth is at stake¨. Once the forests are burning, the seas and oceans poisoned, most species wiped out, the bees gone, fertile soils changed into sandy plains and the birds stop singing. Once all these sounds die out and a dead silence falls, there's no turning back, as a copy simply can't be made. The dolphin's call is loud and clear, and can no longer be denied. This cannot go on. Take action now and join our fight!
MOONDANCE 2017 WINNERS, FINALISTS & SEMI-FINALSTS:
You can find downloadable Moondance 2017 laurels HERE to add, if eligible, to your website, social media, promotions, and media releases.
If you are a 2017 winner, finalist or semi-finalist, you are eligible to apply for an official Moondance certificate, until December 31, 2017 HERE:
Missed entering your film, written work or music to the 2017 Moondance competition?
Get ready to submit your work for the upcoming 2018 call-for-entries!
SEE ALL THE SUBMISSION CATEGORIES HERE!
WEBSITE: www.moondancefilmfestival.com
NEWS-BLOG: www.moondancefilmfestival.com/blog
EMAIL: moondancefestival@gmail.com