Moondance Regular Entry Deadline End of May!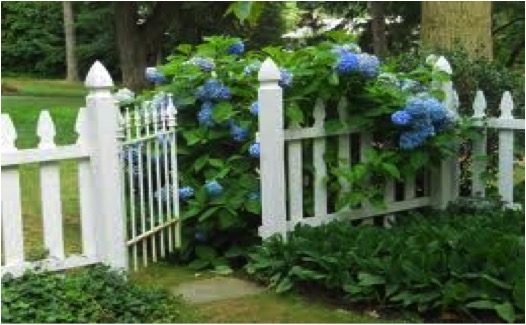 "The fence that makes good neighbors also needs a gate to make good friends." ~ Jocob M. Braude
Thanks a million for your interest in the Moondance International Film Festival!
MOONDANCE 2017 CALL-FOR-ENTRIES:
REGULAR $50 ENTRY FEE DEADLINE IS MAY 31ST!
For your best chance to win, send in your entry RIGHT NOW!
Accepting submissions NOW, through June 30, 2017
LINK TO SUBMISSION CATEGORIES LIST
Narrative feature, short, documentary, drone & animation films • Feature & short screenplays •Film scores
• Short stories, stageplays & radio plays •TV pilots, episodics…and many more! LINK TO OFFICIAL ENTRY FORM
Moondance is also accepting submissions at:
Plan now to participate in this unique film festival, and help celebrate the 18th annual Moondance International Film Festival!
INTRODUCING OUR 2017 WRITTEN WORKS JUDGE & NEWEST TEAM MEMBER:
PHIL PRITCHARD
MOONDANCE 2017 WRITTEN WORKS JUDGE
Phil Pritchard is an Actor, Director, Producer from the UK. After training in Acting & Directing in London he has worked in Theatre, Film, & TV. One particular highlight of his acting career was playing the title role in a film called 'A Kitten For Hitler' produced and directed by British Film director Ken Russell. On Stage he appeared in the West End in Sondheim's 'A Little Night Music' which later transferred to Broadway, and more recently starred in the musical 'BACKBEAT' about the early days of The Beatles. He moved to the United States in 2012, has produced and directed film and theatre productions on both sides of the Atlantic, and is honored to be a judge of written works at the 2017 Moondance International Film Festival. Meet the whole team here!
Insider Tips: FIRST IMPRESSIONS
TITLES & LOGLINES
by Elizabeth English
Have a fabulous, unique idea for a movie? That's wonderful, but you need to know how to turn your great story into a great logline. There is and always has been only one real secret to success in the entertainment industry. Tell a great story. Period. And you need to figure out how to tell that fabulous story in only 25 words or less! You need to learn how to get your script idea enthusiastically read by an agent and then a producer, director and actors. Learn what they look for in a title and logline. Your first impression to these movers and shakers is all about the fine art of pitching your film or screenplay, your TV series concept or story idea, via your eye-catching title and logline.
"SELL THE SIZZLE; NOT JUST THE STEAK!"
A great title for your film or screenplay is the first (and maybe only) introduction to an agent, a producer, director or studio. "You've got 3 minutes; pitch me what you've got," is what you'll hear from the entertainment industry movers & shakers who might buy your project. But you probably wouldn't even get that meeting or a reply to your query letter, if you didn't have an interesting title and logline that caught their eye.
You can find that great, eye-catching title within your screenplay text, and then write a sizzling logline to go with it. Know how to "dress" your script for success, make it stand out from all the others, and get it noticed in the first round. READ MORE:
THOUGHT FOR THE DAY:
"Though I do not believe that a plant will spring up where no seed has been sown, I have great faith in a seed… Convince me that you have a seed there, and I am prepared to expect wonders." ~ Henry David Thoreau
MOONDANCE RECOMMENDS:
Experimac Boulder, CO offers professional Apple® related services throughout the Boulder, CO area. We buy, sell, trade and repair Apple® Macintosh®computers, iPhone® devices and iPad® tablets, and offer some of the best pricing available anywhere for Apple® products and repairs. Experimac has worked on everything from iPad® tablets to iPhone® devices, to MacBook® laptops and iMac® computers, from iOS to OS X®. Experimac is the Boulder, CO area authority on Apple® product repairs, and trade-ins. We offer a wide selection of certified pre-owned desktop and laptop Apple® Macintosh® computers and devices. Experimac performs all out-of-warranty repairs on Apple® computers and other devices including upgrading Macintosh® computers with higher capacity storage, installing more memory (RAM), replacing logic boards, and performing just about any other Apple® repair that you may need done.
WEBSITE: www.moondancefilmfestival.com
NEWS-BLOG: www.moondancefilmfestival.com/blog
EMAIL: director@moondancefilmfestival.com
We look forward to previewing your 2017 submissions!