MOONDANCE NOVEMBER BLOG & INSIDER TIP FOR WRITERS!
The shimmering leaves of the quaking aspen, the quintessential Colorado tree, turn to glowing shades of yellow and gold this time of year, here in the Rocky Mountains. The Native American myth told about the reason the leaves shake as they do in the wind is that the god Manito asked all trees to bow down before him, to show respect, but the aspen tree refused to do so, saying it was more beautiful than any of the other trees, and so Manito declared that whenever he blew through the forest on the slightest breeze, the aspen would forever quake in fear.
SPECIAL PRIZE FOR MOONDANCE 2014 FEATURE SCREENPLAY WINNERS!
Annually, one of our trusted & long-time festival partners, InkTip.com, offers Moondance feature screenplay winners the unique opportunity to list their winning screenplays at InkTip.com, at no cost, where they will be seen & considered by many US & international producers, directors and agents! If interested, these executives will contact you directly. Here's the list of our 2014 feature screenplay winners:
A Certain Charm, Betty Ellington-Smith
Chasing Dakota, Paul Littell
Desert Rain, M. Colleen Burns
Firebird, Kathryn Machi
The Girl in the Moon, Berith Schistek & Karl Benedikter
Rising Hope, Desiree Schlapelo, Brice & Nizah
Wild World, Deepak Arora
Stingray: Deep Sea Rescue, Patricia Semler
(InkTip.com will contact you by email about how to post your 2014 winning screenplay on the site!)
MOONDANCE FESTIVAL EVENTS 2014 PHOTOS ARE HERE:
FACEBOOK:
https://www.facebook.com/media/set/?set=a.10152424413665794.1073741827.54461860793&type=3&uploaded=189
 If you were unable to attend the gala event, networking with people from the US & around the world, and want to receive your Moondance star award & official certificate, please GO HERE FOR THE ORDER FORM.The award & certificate are free, only the postage to mail it to you is needed. This offer expires on November 30, 2014.
"Thank you so much for what you do, for your wonderful festival, its spirit!" ~ Natasha Prokusheva, Russian Federation, casting manager at Kidscasting
"NATIONAL AUDIO DRAMA DAY"
I've put through a petition to the White House on its "petition" page to have October 30th, (the day of Orson Well's radio play "War of the Worlds" was broadcast in 1938), proclaimed "National Audio Drama Day". I'd love it if you would consider signing it. Here is the link:  Proclaim October 30th as National Audio Drama Day | We the People: Your Voice in Our Government
 INSIDER TIPS FOR WRITERS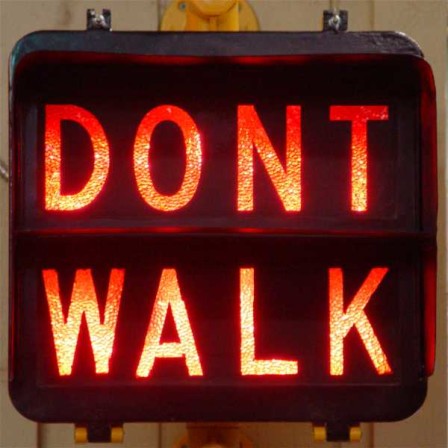 Writers should try to avoid using the simple verb, "walk", whenever possible! Why have your character just walk into a room or across the road? It tells the reader almost nothing about the character's current mood, personality, intent, feelings, or how he or she presents him- or herself, or how anyone might react to the character. Here's a chance to show the reader more about the character, and to set up a sense of who this person is, and what to expect! A super-confident person may saunter or swagger or stroll across a room; a person with a lack of purpose may amble, mosey, shuffle or wander in; an angry person may march or clomp across the room; a person with ill-intent may sneak, stalk or stomp along the street, and so on. Use your options, and get out that Thesaurus to help characterize the actions and reactions in your story!
Some options: Amble, Clomp, Glide, Hike, Hobble, Limp, Lurch, March, Mosey, Pace, Parade, Plod, Prance, Promenade, Pussyfoot, Ramble, Sashay, Saunter, Schlep, Scoot, Shamble, Shuffle, Sidle, Sneak, Stagger, Stalk, Step, Stomp, Straggle, Stroll, Strut, Stumble, Swagger, Tip-toe, Traipse, Tramp, Travel, Trek, Tromp, Trot, Trudge, Wander, Wend…and more!
MOONDANCE RECOMMENDS:
TWO SCREENWRITING BOOKS BY
MARK DAVID GERSON
THE VOICE OF THE MUSE
Whether you're a seasoned writer or just starting out, whatever your genre or form, The Voice of the Muse will deepen your creative experience and awaken you to new skills, new stories and a renewed confidence in your innate gifts. "One of the most lyrical, spiritual and beautiful books about writing I've ever read!" 
– Julie Isaac, founder of Twitter's #writechat
ORGANIC SCREENWRITING
Let Organic Screenwriting show you how easy it can be to free engaging, compelling and entertaining stories onto the page – spontaneously and without struggle. Creativity is an organic process that relies more on discernment than rules, more on intuition than outlines, more on passion than structure. It's a free-flowing, in-the-moment experience. Go Organic….and write screenplays the natural way!
Mark David Gerson is the award-winning author of the popular Q'ntana Trilogy of fantasy novels, five critically acclaimed books on writing and two memoirs. His screenplay adaptations of the three Q'ntana books are on their way to the big screen as a trio of epic motion pictures and he is currently adapting the Q'ntana stories for the musical stage.
 Mark David is also a sought-after speaker on topics related to personal growth, spirituality and creativity. As a coach, mentor and seminar leader for more than two decades, Mark David has guided writers to connect with their innate wisdom, open to their creative power and express themselves with ease.
BUY THE BOOKS AT: www.markdavidgerson.com
OR AT AMAZON.COM:
http://mybook.to/voiceofthemuse
http://mybook.to/organicscreenwriting
 ~~~~~~~~~~~~~~~~~~~~~~~~~~~~~~~~~~~~~~~~~~~~~~~~~~~~~~~~~~~
BLUE VOICE MOVES TO END PERU DOLPHIN SLAUGHTER
While it has become clear that the Government of Peru is doing nothing to stop the hideous slaughter of dolphins off its coastline, there are remedies that may compel them to take action. We have tried everything possible within Peru to move the government to act. There has been no response. Now it's time to bring heavy-duty international pressure on Peru to enforce its own laws requiring protection of dolphins.
 We are shooting a film for worldwide television, exposing the dolphin slaughter. In addition to working through government agencies, we will produce this film, exposing the deplorable policies of Peru with regard to the dolphins kills.
 PLEASE join us! Keep in mind that when we talk about 15,000 dolphins being killed, it is not an abstraction. Each dolphin comprising that ghastly statistic is a living individual with family, intelligence, spirit and feelings. Each individual dolphin death is a tragedy; the death of 15,000 is a calamity. You can support our efforts in 2015 to end this terrible tragedy and allow those dolphins, who would otherwise be doomed, to swim wild and free in the rivers & oceans of the world.
Sign up for Amazon Smile and all your Amazon.com purchases will help save the dolphins! 
Help us save Peru's dolphins by donating now.
Together We Can Save the Dolphins!
 ~~~~~~~~~~~~~~~~~~~~~~~~~~~~~~~~~~~~~~~~~~~~~~~~~~~~~~~~~~~~~~
FEMALE CAPTAIN MARVEL COMING TO THEATERS IN 2018!
Marvel Comic's super-heroine Captain Marvel will hit the big screen on July 6, 2018, according to an official studio announcement released on Tuesday. The film adaptation will center on Carol Danvers and her alter-ego who has super-speed flying abilities, immunity to most poisons and the capability to shoot radiant energy from her fingertips. "The book doesn't apologize for taking a feminine perspective. I think women have every right to feel like they're the protagonists in their own stories," said Kelly Sue DeConnick, "Captain Marvel" comic-book writer. HitFix (10/28), The Wall Street Journal (tiered subscription model)/Speakeasy blog (10/29)
SOME MORE THINGS TO THINK ABOUT
"Staying alive for its own sake has no more meaning than a ticking clock…but to live with purpose and integrity…that's something!" ~ Elle Newmark, 'The Book of Unholy Mischief'
"We hold fast to the old passions of endurance…dovetailed, tight as a good wooden boat to carry us onward. And onward, full-tilt we go…driven, in spite of everything, to make good on a new shore. To be hopeful, to embrace one possibility after another – that is surely the basic instinct." ~ Barbara Kingsolver, 'High Tide in Tucson' 
"Joy cannot live unless the sense of eternity inherent in each moment, each now, is protected from the pressure of yesterday's remorse, and tomorrow's fears." ~ Elizabeth Goudge, The Child From the Sea
"Don't judge each day by the harvest you reap but by the seeds that you plant." ~ Ralph Waldo Emerson
 QUESTIONS OR COMMENTS?
director@moondancefilmfestival.com
WEBSITE: www.moondancefilmfestival.com
NEWS-BLOG: www.moondancefilmfestival/com/blog