MOONDANCE NEWS: On Creativity & Stanley Kubrick On the Meaning of Life
MOONDANCE INTERNATIONAL FILM FESTIVAL
SCROLL ON DOWN TO READ ABOUT:
NEWS FOR ACTORS
STATEMENT ON NON-VIOLENCE
MOONDANCERS WRITE US
OSPREY VIDEO
ON CREATIVITY
STANLEY KUBRICK ON THE MEANING OF LIFE
ON NARRATIVE TRUTH IN WRITING & FILMMAKING
SOME THINGS TO THINK ABOUT
TRIBUTE TO MAYA ANGELOU
NEWS FOR ACTORS
Starting with the Moondance 2014 season, we have added 4 new categories for opportunities to win our coveted Moondance Star Award:
Best Actor (male & female) in drama & comedy short narrative films, submitted to the competition
Best Actor (male & female) in drama & comedy feature narrative films, submitted to the competition
MOONDANCE SPECIAL OFFER:
SUBMIT TWO ENTRIES FOR A SINGLE ENTRY FEE! *
FROM NOW THROUGH JUNE 30TH, 2014 POSTMARK SUBMISSION DEADLINE!
You may submit 2 films, 2 written works, 2 film scores or original music, or a film & script, a film & music, and so on…
* PLEASE NOTE: This offer is only available via the
OFFICIAL MOONDANCE WEBSITE ENTRY FORM!
Submissions postmarked or submitted after the June 30th date must pay the regular entry fee of $75 for each single submission. If you wish to submit via WAB or FF, please select the fee waiver option on both entries (Code: MIFF2014), and send a check for the $75 entry fee to Moondance.
This offer expires on June 3o, 2014
DIGITAL SUBMISSIONS IN ALL MEDIA ARE WELCOMED & ACCEPTED!
MOONDANCE STATEMENT ON NON-VIOLENCE:
Please note: Moondance is not looking for scripts & films without any violence in them! As written in the mission statement, we're looking for films & scripts that offer either a viable alternative to violence as a means to solve conflicts, or, projects that depict how such violent conflict resolution is usually counter-productive, and does not, ultimately, solve the conflict, but often only prolongs and exacerbates it.
Moondance seeks to have a dialog about world peace through cinematic depictions of non-violent conflict resolution. We all need to identify and address the root causes of violence, and contribute to the peaceful transformation of violent conflict resolution. The core of conflict transformation work is the building of a sustainable peace between all people.
This involves a process of profound change in attitude, transforming situations characterized by fear and killing into environments in which reconciliation, respect for other people, where social justice and participatory democracy can take root. We need a viable response to the rise in violent conflict between individuals, neighborhoods, in schools, different cultures, religions, and genders, within countries and the subsequent abuse of individual and collective human rights in minor and major conflict situations.
Today there is an evermore-pressing need for conflict resolution and peace-building 
efforts. These efforts can often be accomplished through films and writings, used as a good means of changing peoples' perceptions, actions and reactions. We must, therefore:
Affect the international film and television industry, as well as the music industry, specifically targeting those entities to motivate them to fund and produce films and shows which depict viable alternatives to violent conflict resolution.
Acknowledge the potentially powerful roles writers and filmmakers can play in securing peace.
Gain a greater commitment by the international film community toward depictions of non-violent conflict resolutions.
Raise global awareness of women's experiences and perspectives of peace and conflict.
Inspire & help women better realize their unique potential as peace-builders, from the local, to the national, and international level.
MOONDANCERS WRITE US:
"Your festival is so respected in the film community!" ~ Donnie Betts, Actor, director, producer, and theatre director, Aurora, Colorado
"I came across your lovely festival and think there is great synergy between your festival's focus on creative arts, empowering the human spirit and my film. I left my corporate job and took a leap of faith into filmmaking and this film is my first short – my most authentic voice." ~ Monish Gangwani
"I look forward to submitting one or two things to your lovely festival. And may I say what a refreshing festival it is for allowing the voices of children to be heard! Brava!" ~ Lindsey M. Foulkes
WATCH THIS INCREDIBLE OSPREY VIDEO!
An osprey catches half a dozen fish in a single strike, plunges deep underwater to grab a fish & captures a steel-head salmon that probably weighs more than it does! Just making a living in the wild. What a bird!
ON CREATIVITY:
DAVID LYNCH ON WHERE IDEAS COME FROM
AND THE FRAGMENTARY NATURE OF CREATIVITY
"How to throw bait in the river of ideation."
Review by Maria Popova http://www.brainpickings.org
As soon as we ask what creativity is, we invariably ponder the essential question of where good ideas come from and how we can coax them into manifesting. We don't do anything without an idea. So they're beautiful gifts. And I always say, you desiring an idea is like a bait on a hook — you can pull them in. And if you catch an idea that you love, that's a beautiful, beautiful day. And you write that idea down so you won't forget it. And that idea that you caught might just be a fragment of the whole — whatever it is you're working on — but now you have even more bait. Thinking about that small fragment — that little fish — will bring in more, and they'll come in and they'll hook on. And more and more come in, and pretty soon you might have a script — or a chair, or a painting, or an idea for a painting.
Pair with Lynch on the role of meditation in creative work, then revisit more explorations of how ideas are born from Neil Gaiman, Rod Serling, and Alice Walker.
"Creativity involves breaking out of established patterns in order to look at things in a different way." Edward de Bono
"Creativity is not just the finding of a thing, but the making something new out of it after it is found." ~ James Russell Lowell
"Creativity is allowing yourself to make mistakes. Art is knowing which ones to keep." ~ Scott Adams
On Bob Dylan: Creativity and the notion of the unconscious and the optimal environment for its free reign. Like many creators, Dylan values that unconscious aspect of creativity far more than rational deliberation, speaking to the idea that the muse cannot be willed, only welcomed – a testament to the role of unconscious processing in the psychological stages of creative work. "For me, the environment to write the song is extremely important. The environment has to bring something out in me that wants to be brought out. It's a contemplative, reflective thing. Environment is very important. People need peaceful, invigorating environments. Stimulating environments." Considering his own songs, Dylan contemplates their nature, the self-transcendence necessary for writing, and the creative value of being an outcast.
STANLEY KUBRICK ON THE MEANING OF LIFE:
A graphic novel cartoon by Hal Davis, Jr.
ON NARRATIVE TRUTH IN WRITING & FILMMAKING:
"Narrative truth," rather than "historical truth," shapes our impression of the world — is the recognition that stories make us human, and learning to reframe our interpretations of reality is key to our experience of life: Our stories give shape to our inchoate, disparate, fleeting impressions of everyday life. They bring together the past and the future into the present to provide us with structures for working toward our goals. They give us a sense of identity and, most importantly, serve to integrate the feelings of our right brain with the language of our left. We are primed to use stories. Part of our survival as a species depended upon listening to the stories of our tribal elders as they shared parables and passed down their experience and the wisdom of those who went before." ~ Philippa Perry, author, How To Stay Sane
SOME THINGS TO THINK ABOUT:
"Many people know so little about what is beyond their short range of experience. They look within themselves, and find nothing; therefore, they conclude that there is nothing outside themselves, either!" ~ Helen Keller
~~~~~~~~~~~~~~~~~~~~~~~~~~~~~~~~~~~~~~~~~~~~~~~~~~~~~~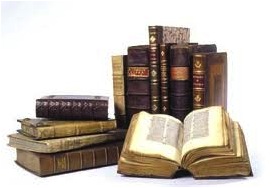 "Language is the soul of intellect, and reading is the essential process by which that intellect is cultivated beyond the commonplace experiences of everyday life." ~ Charles Scribner
~~~~~~~~~~~~~~~~~~~~~~~~~~~~~~~~~~~~~~~~~~~~~~
"Do you want to know who you are? Don't ask. Act! Action will delineate and define you." ~ Thomas Jefferson
~~~~~~~~~~~~~~~~~~~~~~~~~~~~~~~~~~~~~~~~~~~~~
"I had a reality check today: no matter what happens, I am going to be changed. A friend showed me a picture of caddis fly larvae this afternoon. These flies build tiny cocoons of pebbles around them, sticking their surroundings onto them like a shell. In some ways I feel that is exactly what I am doing; sticking everything and everyone around me, to me." ~ Tina Phenix, photographer, Boulder, Co & Taiwan
~~~~~~~~~~~~~~~~~~~~~~~~~~~~~~~~~~~~~~~~~~~~~
"Seek knowledge. Open yourself up to possibility. Explore differences, find common ground, and enrich your world. Keep your heart open, your head high and your spirit free. Own your reality without apology. See goodness in the world. Experience. Dream. Risk. Be Bold. Be Fierce. Be Grateful. Be wild and gloriously free. Be you." ~ Author Unknown
~~~~~~~~~~~~~~~~~~~~~~~~~~~~~~~~~~~~~~~~~~~~~
"I will love the light, for it shows me the way. Yet I will endure the darkness, for it shows me the stars." ~ Og Mandino, American author
A TRIBUTE TO MAYA ANGELOU:
She was a girl who was raped and did not speak for years after, so cognizant was she of the power of words as to believe they could actually make things happen. And so, with words, she rendered not only her own life visible but also nothing short of a history of black social movements in the second half of the 20th century and the participation of a woman, and women, who helped make it happen, against a million odds.
The intimate lives of such women were not considered the stuff of memoir on a grand scale until the success of "I Know Why the Caged Bird Sings," which found a readership of millions. The success of Ms. Angelou's memoir helped clear a path for the boom in black women's writing, and the success of writers like Toni Morrison, Alice Walker, among many others.
She was a poet who wrote to be both read and recited, in the old-fashioned sense of recitation in black churches and schools and around kitchen tables…with the pithy, direct wisdom that is the bounty of the African-American women's oral tradition. (Excerpts from the May 28, 2014 New York Times obituary, by Elizabeth Alexander, poet and a professor of African-American studies at Yale.)
BOOKS MOONDANCE RECOMMENDS:
I Know Why the Caged Bird Sings by Maya Angelou. Superbly told, with the poet's gift for language and observation, Angelou's autobiography of her childhood in the racially-charged Arkansas in the 1930s brings to vivid life a world which most Americans had no idea existed.
What makes Anne Lamott's BIRD BY BIRD: SOME INSTRUCTIONS ON WRITING AND LIFE (public library) so timelessly rewarding and one of the greatest books on writing of all time is that besides her wisdom on the craft, Lamott extends enormous sensitivity to and consolation for the general pathologies of the human condition – our insecurities, our social anxieties, our inner turmoils. Among her most powerful and memorable meditations in the book is that on how our perfectionism kills the creative spirit – something she revisited recently in a short essay on her Facebook page, spurred by a surge in negative comments and vicious troll attacks. Lamott's words, once again, shine with warm and luminous wisdom. Alluding to the chapter on perfectionism, she writes: it is the great enemy of the writer, and of life, our sweet messy beautiful screwed up human lives. It is the voice of the oppressor. It will keep you very scared and restless your entire life if you do not awaken, and fight back, and if you're an artist, it will destroy you…Do you mind even a little that you are still addicted to people-pleasing, and are still putting everyone else's needs and laundry and career ahead of your creative, spiritual life? Giving all your life force away, to "help" and impress.
Goodness To Go – A Handbook for Humanitarians is a valuable resource for clarifying and mobilizing your natural generosity in mutually beneficial action or integral service that is enjoyable and sustainable. Woven throughout the handbook is a process of appreciative inquiry that springs from compassion and nonjudgment. The dynamic balance of self-care and sustainable service is a key principle throughout Goodness To Go. Proceeds from the sale of the handbook benefit the missions of the Goodness To Go social enterprise. The handbook's intent is to mobilize the spirit of giving by offering a process to clarify and mobilize your goodness to go in ways that are sustainable and enjoyable. This kind of integral service is a cycle of giving and receiving between equals that is aligned with core values and uplifts the human spirit. At this historic time that calls forth the spirit of service in us all, Goodness To Go is your personal guide to positive transformation as you manifest your gifts of service to benefit our world. www.goodnesstogo.org
"Practice dwelling each minute, each hour, each day, in the present moment, and respond to every event with full compassion." ~ Thich Nhat Hanh, Buddhist monk from Viet Nam, author of "Old Path, White Clouds" Walking in the Path of the Buddha
2014 Moondance Film Festival dates:
September 26, 27, 28, in beautiful Boulder, Colorado, USA!
MOONDANCE COMPETITION CATEGORIES:
FILMS (SHORTS & FEATURES, DOCUMENTARIES, NARRATIVE, ANIMATION, MUSIC VIDEOS)
SCREENPLAYS
FILM SCORES & ORIGINAL MUSIC
STAGEPLAYS
SHORT STORIES
FILM TRAILERS
MUSIC VIDEOS
KID'S FILMS
TV PILOTS
RADIO PLAYS
REALITY TV CONCEPTS (new for 2014!)
and more!
~ Click here for more MOONDANCE INFO, GUIDELINES & ENTRY FORM
~ EVENTS AT THE 2014 MOONDANCE FILM FESTIVAL:
INDIE FILM SCREENINGS! (Features, shorts, documentaries, animation, trailers & music videos)
PROFESSIONAL WORKSHOPS & SEMINARS!
PITCH-PANELS FOR WRITERS, FILMMAKERS & COMPOSERS!
PRODUCTIVE FREE NETORKING PARTIES & EVENTS!
PRIVATE CONSULTATIONS WITH THE PROS!
DINNER & A MOVIE EVENT!
MINGLE WITH CELEBRITY ATTENDEES!
SPECIAL VIP CELEBRITY FILM, Q&A WITH THE DIRECTOR + PRIVATE RECEPTION
GALA AWARDS CEREMONY & RECEPTION!
& much more!
Please like us on Facebook, follow us on Twitter, & join our networking connections at the MOONDANCE INTERNATIONAL FILM FESTIVAL GROUP on LinkedIn.com & at Stage32.com!
~~ Thanks for reading & subscribing to the Moondance news blog! ~~ Please forward this newsletter on to your friends & colleagues!
EMAIL: director@moondancefilmfestival.com
* If you click on REPLY to this newsletter, to ask a question or make a comment, please change the subject line. Otherwise, thanks to Gmail's strange email stacking system, I have to scroll through the entire newsletter again to hopefully find your message at the bottom! Thanks! ~~ EE