MOONDANCE MOONDANCE NEWS + INSIDER TIPS ON WINNING FILM TRAILERS!
新 年 乐
Wishing you a very happy, healthy, and productive Chinese Lunar New Year of the Goat! February 19, 2015. Chinese Zodiac signs… lucky people born under the sign of the goat are elegant, charming, artistic, gentle, gifted, peace–loving, kind-hearted, honest, compassionate, and are fond of nature!
MOONDANCE 2015 CALL-FOR-ENTRIES!
REGULAR DEADLINE: MAY 30 

*
For your best chance to win, send in your entry early!
LATE DEADLINE: JUNE 30

*
* These deadlines are postmark or received via email attachment, NOT the date submitted by!
See our submission categories HERE!
Read our submission guidelines HERE!
Official Moondance Entry Form HERE!
OR:
Withoutabox : www.withoutabox.com/login/1240
Moondance International Film Festival planned dates:
September 20, 21, 22,, 2015
2590 Walnut Street
Boulder, Colorado 80302 USA
Check out the website for more info:
WEBSITE: www.moondancefilmfestival.com
NEWS-BLOG: www.moondancefilmfestival.com/blog
EMAIL: director@moondancefilmfestival.com
MOONDANCE SPOT IN BILLBOARD MAGAZINE: 
Listen to 2015 Moondance film score winner,
Rahman Altin, for the award-winning feature film from Turkey, "The Butterfly's Dream"
MOONDANCE INSIDER TIPS:
MAKING A GREAT PROMOTIONAL FILM TRAILER:
Do you want to have a really good 2-3-minute trailer to send to producers, studios, and/or film festival competitions, for your website & in social media ?
Haven't quite finished post on your film yet, but want to promote it now and/or solicit funding for your film?
Great trailers are in a special class of their own; little polished gems that showcase your film, and make people want to see more! But film trailers can be more difficult to make really well than the entire film, itself.  It can be more time-consuming, judicious editing must be a main concern, you have to tell the main story, theme & concept quickly, harder scene decisions need to be made, and you need to sell your film in less than three minutes.
Can you tell the main story, introduce the lead characters, show the main conflict, and give the viewer a visual, memorable impression OF THE STORY & CHARACTERS in three minutes? And, remember, you need to hook the viewer in the first few seconds! You probably don't even have a full 3 minutes to do the job, unless the first 30-60 seconds are fantastic.
You need to know how to turn your great story into a great 2-3-minute (or less) trailer. There is and always has been only one real secret to success in the entertainment industry. Tell a great story. Period. And you need to figure out how to tell that fabulous story in only two to three minutes or less! READ MORE HERE!
How to Showcase Your Scripts:
Every other month, InkTip Magazine is sent to nearly 15,000 producers and reps. They avidly look through it to find good scripts and writers and then contact writers through the site to option or purchase their scripts, or represent them.
That means nearly 15,000 producers, agents and managers will get your titles & loglines on their desks and in their inboxes!
MOONDANCE RECOMMENDS 
The Jim Luce Foundation which helps all sorts of human causes.
This year the focus is on human trafficking:
See http://www.lucefoundation.org/
The needs of the world are vast, but so too are our many resources. One of humanity's most valuable resources is young global leadership impacting positive social change, which this foundation endeavors to support. The Luce and Dudley families have had a long and historical commitment to youth, education, and social improvement in the United States and around the world. I aspire to continue this family tradition through the grants, awards, and publications of The James Jay Dudley Luce Foundation – playing a role, however humble, in bettering humanity. My goal is uplifting the worst of humanity while celebrating the best of humanity – especially the arts.  Support our efforts here.

"FIRING THE EMPEROR'S KILN"
[table id=81 /]
Meet Le Le & David Burns, of Shanghai, China, film director/producers, and winners of a best short documentary film at Moondance 2014. Come follow their journey as they make this important film about an especially interesting piece of Chinese heritage, Beijing's Forbidden City's "Golden Bricks", a 2015 documentary film about this endangered craft of ancient Chinese cultural heritage, still in use today. Please visit their CineCrowd page to support them to produce this important film project, in exchange for some exciting rewards, and make a vital step toward preserving one of China's most fascinating crafts on film, before it is lost forever…
See More:
THE LYNDON TECHNIQUE
Attention film & TV actors:
Amy Lyndon is Hollywood's premiere Booking Coach and creator of the revolutionary "The Lyndon Technique: The 15 Guideline Map To Booking." Amy Lyndon currently has 38 Network Series Regulars, and an Emmy Winner – all trained in The Lyndon Technique. She was also voted one of the Best Cold Reading Teachers in Los Angeles – Backstage Magazine for 4 Years! a Multi-Award-winning Filmmaker, Director, Actor and International Booking Coach for close to 20 years, Lyndon is at the top of her game.
The Lyndon Technique proves to be a practical & successful approach to auditioning and booking the acting job, on the first take. Lyndon's Technique has literally helped 1000's of Actors around the globe learn what it takes to get into the 1% ratio of working actors and run a successful business.
Amy Lyndon
Office: 818-760-8501
SOME THINGS TO THINK ABOUT:
"However difficult life can seem to be, there is always something you can do and succeed at." ~ Stephen Hawking
"On Spaceship Earth, there are no passengers; all of us are members of the crew. We have moved into an age in which everybody's activities affect everyone else." ~
Marshall McLuhan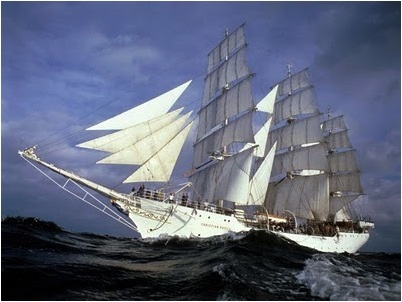 "Take a moment to ask yourself if you're on track with
you
. Now is the time to take responsibility for your own life and to love yourself enough to take the action required. Take responsibility for what you are doing. You are the captain of your own ship.
You can do it for you."
~
Amy Lyndon
, acting coach,
The Lyndon Technique
"Failure is not the only punishment for laziness; there are also the successes of others to consider." ~ Jules Renard
 www.moondancefilmfestival.com/e-zine-articles/
Dear Moondancer,
Moondance provides a substantive and transformative alternative to all those sound bites, and the distortions spun out by the corporate media. Our films, written works and music reinforce our belief that for those talented artists, audiences, and for many of you, Moondance International Film Festival, with our mandate for integrity, the highest quality, and our mission, is an essential part of a creative, progressive future.
Please let other colleagues and friends know about Moondance, via your Facebook, Twitter, LinkedIn, Stage 32, and other social media accounts.
Please forward this news-blog to your creative artist colleagues!
Questions or Comments?
director@moondancefilmfestival.com
No trees or natural habitats were harmed in the creation of this news-blog!