Moondance Mid-November Blog: On Creative Writing
Nos coeurs sont avec Paris. Nous sommes unis.
~~~~~~~~~~~~~~~~~~~~~~~~~~~~~~~~~~~~~~~~~~~~~~~~~~~~
"Creativity is a magic wand that works two ways. When you set it in action and seek to create something, it does not just brings into existence that object or work, it also raises in your heart a dream, a hope, and a will to achieve that creation." ~ Jyoti Arora
WHAT'S IN THIS NEWS-BLOG?
THOUGHTS ON CREATIVE WRITING
A MOONDANCER WRITES US
MOONDANCER NEWS
OFF-BEAT POWER PLAYERS
MOONDANCE RECOMMENDS & SUPPORTS:
SUMATRAN TIGERS & CINNAMON?
A MAN-MADE CRISIS FOR ORANGUTANS
MARINE MAMMALS IN DANGER
EMPOWERING THROUGH EDUCATION
IS THIS THE LIFE YOU'RE MEANT TO LIVE?
SOME THINGS TO THINK ABOUT
"(Writing is) the carrier of civilization. Without it, history is silent, literature dumb, science crippled, thought and speculation at a standstill." ~ Barbara W. Tuchman
~~~~~~~~~~~~~~~~~~~~~~~~~~~~~~~~~~~~~~~~~~~~~~~~~~~~
"It is the function of the arts to renew our perception. What we are familiar with, we fail to see. The writer shapes up the familiar scene, and, as if by magic, we see new meaning in it." ~ Anais Nin
~~~~~~~~~~~~~~~~~~~~~~~~~~~~~~~~~~~~~~~~~~~~~~~~~~~~
"What is important – what lasts – in (any) language is not what is said, but what is written. For the essence of an age, we look to its poetry and its prose…" ~ Peter Brodie
~~~~~~~~~~~~~~~~~~~~~~~~~~~~~~~~~~~~~~~~~~~~~~~~~~~~
"(Creative) writing preserves you in a state of innocence – a lot passes you by – simply because your attention is otherwise diverted." ~ Anita Brookner
~~~~~~~~~~~~~~~~~~~~~~~~~~~~~~~~~~~~~~~~~~~~~~~~~~~~
"Writing means sharing. It's part of the human condition to want to share things – thoughts, ideas, opinions." ~ Paul Coelho
~~~~~~~~~~~~~~~~~~~~~~~~~~~~~~~~~~~~~~~~~~~~~~~~~~~~
"Either write something worth reading, or do something worth writing about." ~ Benjamin Franklin
~~~~~~~~~~~~~~~~~~~~~~~~~~~~~~~~~~~~~~~~~~~~~~~~~~~~
"Good writing is supposed to evoke sensation in the reader – not the fact that it is raining, but the feeling of being rained upon." ~ E. L. Doctorow
~~~~~~~~~~~~~~~~~~~~~~~~~~~~~~~~~~~~~~~~~~~~~~~~~~~~
~~~~~~~~~~~~~~~~~~~~~~~~~~~~~~~~~~~~~~~~~~~~~~~~~~~~
A MOONDANCER WRITES US:
"Received the Moondance Seahorse Award.  Beautiful!  Will frame and hang it ASAP.  I want to thank you again for including the play in your wonderful festival.  Wish I could have attended.  Now if I can just get someone to produce it…" ~ Fred Perry, playwright (The Ascension of Twyla Potts)
MOONDANCER NEWS:
Christine Tulis and Kem Stone, Having forged a musical partnership based on their shared beliefs, Tulis and Stone have traveled widely to share their music, including performances at the United Nations in New York and Grace Cathedral in San Francisco. They have produced two recordings. Their first CD, "Portal," won the Gaia Award for Spiritual Music from the Moondance International Film Festival in 2008. They are currently working on their third release at their recording studio in the San Francisco Bay Area. Tulis finds inspiration for her lyrics in the mystical poetry of Rumi, the writings of Saint Theresa of Avila as well as personal experiences. She writes songs to celebrate "the universal qualities of divine love and beauty," according to a press release. "The harp has an ancient history of being used to facilitate healing and help people connect to the sacred, inner dimensions of their being." Tulis and Stone, both award-winning composers and musicians, present concerts that highlight the healing qualities of music.
OFF-BEAT POWER PLAYERS:
(Jacob Koffler, Time Magazine: August 17, 2015)
JELLYFISH: Scientists in Sweden have harnessed a protein from glow-in the-dark jellyfish to create miniature fuel cells for electronics, and more.
DANCING: Club Watt in Rotterdam uses floor vibrations, generated by people walking and dancing, to power its light system.
BODY HEAT: The Mall of America. in Minneapolis. has long relied on human shoppers & visitors to help warm its corridors, and now London and Paris are piping heat from crowded subway stations into nearby homes during cold weather.
HUMAN WASTE: Scientists at the University of California at Irvine have developed a method of deriving hydrogen from processed sewage, which is being used to power fuel cells for cars.
MOONDANCE RECOMMENDS & SUPPORTS:
SUMATRAN TIGERS & CINNAMON?
Indonesia—one of the world's largest rainforests: This region is:
An important center for global cinnamon production

One of the last habitats for the critically endangered Sumatran tiger

About cinnamon: Harvested only once every 10-15 years

Rainforest Alliance Certified™ farm land is carefully mapped in clusters, forming critical wildlife corridors to protect Sumatran tiger habitat
So the next time you order that cinnamon latte, think about how we're working to help people, animals and forests thrive in harmony. This is just one piece of the puzzle in our work to protect vital rainforests.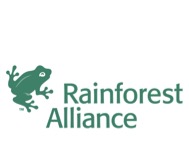 ~~~~~~~~~~~~~~~~~~~~~~~~~~~~~~~~~~~~~~~~~~~~~~~~~~~~
The forest fires currently raging in Indonesia are a man-made crisis driven by decades of forest destruction by some of the biggest palm oil and paper companies in the world. As you read this, Indonesia's forests are burning. Orangutans and tigers are losing their homes with nowhere to go. And at the root of this tragedy is one of the greatest environmental crimes of our time: decades of forest destruction by some of the world's biggest palm oil and paper companies.
Can you join me in taking action today? Greed is winning over the survival of people and amazing wildlife like orangutans and tigers. Millions of people in Indonesia and neighboring countries are suffering from the toxic haze caused by the fires. Please HELP restore and protect Indonesia's forests and peatlands, and implement an industry-wide ban on trade with companies that destroy forests and peatlands. Around the world, tens of thousands of Greenpeace supporters are building the pressure on the Indonesian Government and company CEOs to act. Take action now: sign the petition to help save Indonesia's forests, wildlife and people!
~~~~~~~~~~~~~~~~~~~~~~~~~~~~~~~~~~~~~~~~~~~~~~~~~~~~
MARINE MAMMALS IN GRAVE DANGER:
DOLPHINS TRAPPED IN GILLNETS… SEA LIONS HOOKED ON LONGLINES… WHALES ENTANGLED IN LOBSTER POTS…
Here's a truly unimaginable statistic: More than 650,000 whales, dolphins and other marine mammals are killed or seriously injured every year after being hooked, entangled or trapped in commercial fishing gear used by fleets across the globe.
Uncontrolled "bycatch" now threatens the very survival of some of the world's most endangered marine mammals, including the North Atlantic right whale, the Mexican vaquita and the Mediterranean sperm whale, and others. This needless killing must be stopped! Sign the petition to end this assault on our threatened marine wildlife.
The Marine Mammal Protection Act requires the U.S. to import only fish and fish products that meet U.S. standards for protecting marine mammals — but this lifesaving measure has never been enforced by the federal government. Shockingly, that means that the majority of foreign seafood we eat — from shrimps, to sea bass, to fish sticks — has been caught in violation of federal law. Meanwhile, our planet's most vulnerable marine mammal species remain in grave danger, and are suffering and dying.
But here's the good news: the Obama Administration is finalizing new regulations to end this horrendous practice and save marine mammals. These new rules would enforce the existing law, only allowing seafood from foreign fisheries to be imported into the U.S., only if it's been caught in accordance with U.S. standards for protecting marine mammals. READ MORE:
~~~~~~~~~~~~~~~~~~~~~~~~~~~~~~~~~~~~~~~~~~~~~~~~~~~~
Empowering through Education!
THE ROSEMARY PENCIL FOUNDATION believes that all children have the right to an education.  Working with our local partner, Children in the Wilderness, we help transform the lives of children in rural Malawi and Zimbabwe by providing scholarships for them to attend secondary school and pursue higher education.  Although primary school education in these countries is free, secondary school requires tuition fees.  Through the kindness of donors, we are able to expand the opportunities for these children and, by extension, their communities.
Nearly all our students are orphans and without your help would finish elementary school at age 13 or 14 and remain at home in their villages. This is particularly true of the girls. Despite very challenging circumstances, these boys and girls have an incredible spirit and hope for the future.
Since our founding in 2005, more than 100 children have benefited from our program and completed four years of secondary school in Malawi. We currently have more than 70 students at school in Malawi and Zimbabwe as well supporting some former students in higher education, job training and teacher's training.
In 2013 the Rosemary Pencil Foundation in partnership with Worldreader introduced e-readers to Malawi, giving students more than one hundred African, American and British authors to read and enjoy as well as being able to access the Malawi secondary school curriculum on a Kindles. In 2015, thanks to the gift from one individual donor, we were able  to bring  a  second shipment of e-readers to another  school in Malawi. DONATE NOW!
IS THIS THE LIFE YOU'RE MEANT TO LIVE?
Because most modern people have separated their minds from their bodies, and their souls have been banished from their ordinary lives, they forget that the well-being of all three (body, mind, and spirit) is intimately entwined. Health begins with firmness in body, deepens to emotional stability, then leads to intellectual clarity, wisdom, and, finally, the unveiling of the soul. These are relative to and dependent upon the stage of consciousness we are at.
Your body is the child of the soul. You must nourish and train your child. Physical health is not a commodity to be bargained for, nor can it be swallowed in the form of drugs and pills. You have to create within yourself the experience of beauty, liberation, and infinity. This is health. Healthy plants and trees yield abundant flowers and fruits. Similarly, from a healthy person, smiles and happiness shine forth like the rays of the sun.
Even in simple yoga asanas, one is experiencing the three levels of the quest: the external quest, which brings firmness of the body; the internal quest, which brings steadiness of intelligence; and the innermost quest, which brings benevolence of spirit. As long as the body is not in perfect health, you are caught in body consciousness alone. This distracts you from healing and culturing the mind.
(Excerpted from the book, Light on Life, by B.S.K. Iyengar)
SOME THINGS TO THINK ABOUT:
"I CHOOSE…to live by choice, not by chance; to make changes, not excuses; to be motivated, not manipulated; to be useful, not used; to excel, not compete. I choose self-esteem, not self-pity. I choose to listen to my inner voice, not the random opinions of others." ~ Author Unknown
~~~~~~~~~~~~~~~~~~~~~~~~~~~~~~~~~~~~~~~~~~~~~~~~~~~~
"I am not what happened to me; I am what I choose to be." ~ Carl Jung
~~~~~~~~~~~~~~~~~~~~~~~~~~~~~~~~~~~~~~~~~~~~~~~~~~~~
"If you give yourself up to unproductive emotions, you cannot focus on your goals." ~ Anonymous
~~~~~~~~~~~~~~~~~~~~~~~~~~~~~~~~~~~~~~~~~~~~~~~~~~~~
"If one dream should fall and break into a thousand pieces, just pick up some of those pieces and begin again." ~ Flavia Weedn
~~~~~~~~~~~~~~~~~~~~~~~~~~~~~~~~~~~~~~~~~~~~~~~~~~~~
"Whatever you want to be, or do, do it now! There are only so many tomorrows." ~ Pope Paul VI
~~~~~~~~~~~~~~~~~~~~~~~~~~~~~~~~~~~~~~~~~~~~~~~~~~~~
PROFESSIONAL COVERAGE OF YOUR SCRIPT OR FILM!
Ready to get your screenplay or film on the right track? 7seas Productions now offers script reading services, critiques, coverage and edits to all screenwriters, playwrights & filmmakers, and to production companies and agencies, at special discount prices!
Focusing on the elements crucial to creating a compelling and readable script, and/or a winning, marketable film, our helpful comments will allow you to concentrate on solving the problems that will make your material move toward receiving a CONSIDER or a RECOMMENDED from a studio or production company reader, and will assist in advancing your script or film up toward WINNER in screenwriting competitions & film festivals.
An advantage of this low-cost critique service is that we will help you prepare your screenplay before sending it to screenwriting competitions, film producers, agents, managers and others who may have requested it. READ MORE
7seas Productions annually produces the Moondance International Film Festival, and also offers film festival start-up consultations!
~ ELIZABETH ENGLISH ~

Please forward this news-blog to your creative artist colleagues!
 QUESTIONS OR COMMENTS?
WEBSITE: www.moondancefilmfestival.com
BLOG: www.moondancefilmfestival.com/blog
No trees or natural habitats were harmed in the creation of this news-blog!
Eiffel Tower image by theredish.com