Moondance Merry Month of May Call-For-Entries & News!
Blue Columbine, official Colorado state flower
MOONDANCE 2016 CALL-FOR-ENTRIES!
MOONDANCE 2016 CALL-FOR-ENTRIES!
MOONDANCE 2016 CALL-FOR-ENTRIES!
For your best chance to win, send in your entry RIGHT NOW!
REGULAR SUBMISSION DEADLINE: MAY 31
See our Submission Categories HERE!
See our Awards Categories HERE!
Entry Forms HERE!
[table id=87 /]
DON'T MISS THESE EXCITING EVENTS AT OUR 17th ANNUAL FILM FESTIVAL
~ SUNDAY & MONDAY • SEPTEMBER 4TH & 5TH • BOULDER, COLORADO USA! ~
Top-quality Indie film screenings (documentaries, animation, music videos, drone films, feature & short films); professional workshops for filmmakers, writers & composers; productive networking cocktail parties & events daily; celebrity appearances & photo-ops; private consultations with the pros; industry keynote speakers; Q&As with the film directors; after-parties each evening; gala awards ceremony & reception, and more! 
The Moondance International Film Festival, featuring its distinct cinematic visions and bold film selections, has distinguished itself around the world as much more than an annual film festival! The Moondance is a unique community, a supportive, productive, and creative year-round collaboration between independent filmmakers and movie audiences, between writers, music composers and the world of top-quality filmed entertainment.
THE MOONDANCE MISSION: 
Through top-quality indie films, writings and music, the Moondance International Film Festival promotes non-violent conflict resolution and inspires equality for women and girls, as well as encouraging awareness and action to resolve vital environmental issues and global humanitarian crises. We honor filmmakers, writers & composers who actively increase awareness, provide multiple viewpoints and address complex social issues.
PLEASE SUBSCRIBE to the popular Moondance news-blog for info, updates, articles, creative inspiration,  & announcements:
www. moondancefilmfestival.com/blog
If you've already submitted your project to the 2016 competition, & have subscribed to the news-blog, thanks a million!
2016 MOONDANCE VENUE ANNOUNCEMENT: Moondance 2016 will be held in beautiful Boulder, Colorado, nestled in the foothills of the Rocky Mountains. We look forward to meeting new friends & colleagues, as well as seeing old friends again, as we celebrate the 17th annual Moondance International Film Festival, on Sunday & Monday, September 4th & 5th. Our fabulous event venue & host hotel, where we'll be screening our films, holding workshops, as well as the awards ceremony & gala reception, is the luxurious 4-star St. Julien Hotel & Spa, located right in the heart of Boulder's historic downtown.
St Julien Hotel and Spa
900 Walnut Street, Boulder, CO 80302
720-406-9696
The luxurious 4-star St Julien Hotel & Spa is within walking distance of more than 200 shops and 80 restaurants, and just steps from the historic Pearl Street Mall, the beautiful University of Colorado campus, miles of hiking and biking trails nearby, the winding, tree-lined Boulder Creek path, and fabulous views of the foothills of the magnificent Rocky Mountains!
[table id=91 /]
~ SUNDAY & MONDAY • SEPTEMBER 4TH & 5TH • BOULDER, COLORADO USA! ~
SOME THINGS TO THINK ABOUT:
The Ice House Cover, with a Lincoln stamp from 1869, Photo credit: Robert A. Siegel Auction Galleries Inc., via Associated Press
"Consider the lowly postage stamp: its usefulness consists of the ability to stick to one thing until it gets there." ~ Josh Billings
~~~~~~~~~~~~~~~~~~~~~~~~~~~~~~~~~~~~~~~~~~~~~~~
Photo credit: Dominique Browning
"When will our consciences to grow so tender that we will act to prevent human misery rather than create it?" ~ Eleanor Roosevelt
~~~~~~~~~~~~~~~~~~~~~~~~~~~~~~~~~~~~~~~~~~~~~~~
"Strength in numbers is the delight of the timid. The valiant in spirit, however, glory in fighting alone." ~ Mahatma Gandhi
MOONDANCE SUPPORTS & RECOMMENDS:
Last Chance to Protect Yellowstone's Grizzlies!
Thanks to vigorous conservation efforts, grizzly bears are once again part of Yellowstone National Park's identity. But efforts to stabilize the region's grizzly population have been jeopardized by a U.S. Fish and Wildlife Service proposal to strip Endangered Species protections from Greater Yellowstone's grizzlies. Management would be handed over to the states of Wyoming, Montana, and Idaho — all three of which plan to start trophy hunts of grizzlies, while denying them access to prime, biologically suitable habitat on public lands.
Tell the Fish and Wildlife Service that grizzlies in the Yellowstone region are still vulnerable, and it's too soon to delist!
~~~~~~~~~~~~~~~~~~~~~~~~~~~~~~~~~~~~~~~~~~~~~~~
Osprey, photo: National Geographic
Anti-wildlife interests are using our National Defense bill to pass provisions that would dismantle protections for imperiled wildlife, despite the fact that these measures have absolutely nothing to do with national defense! This is a grossly inappropriate action by members of Congress who are completely preoccupied with pushing special interest agendas, no matter the cost. Have they no shame?
To state the obvious, these provisions don't belong in a National Defense bill and both the Department of Defense and the White House oppose them!
Urge your senators to vote against any and all anti-wildlife measures in the National Defense Authorization Act!
Congress is grossly overstepping its bounds by advancing political agendas at the expense of imperiled species. We knew the 114th Congress would be anti-wildlife, and it has exceeded our fears with more than 100 attacks on the Endangered Species Act. This newest attack is just another blatant example of Congress substituting politics for science. Help keep anti-wildlife politics out of our National Defense bill!
Thank you for your interest in the Moondance International Film Festival!
Please forward this news-blog to your creative artist colleagues!
 QUESTIONS OR COMMENTS?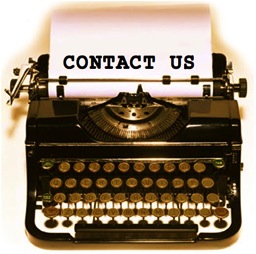 EMAIL: moondancefestival@gmail.com
WEBSITE: www.moondancefilmfestival.com
BLOG: www.moondancefilmfestival.com/blog
Moondance has always been, and continues to be, a "Green" event!
No trees or natural habitats were harmed in the creation of this news-blog!