Moondance Marches On; Come Join Us!
Coming together is a beginning; keeping together is progress; working together is success. ~ Henry Ford
Thank you for your interest in the Moondance International Film Festival!
MOONDANCE 2016 CALL-FOR-ENTRIES:
Accepting submissions
January 1 through June 30, 2016
PLEASE VISIT THESE PAGES ON THE WEBSITE FOR MORE INFO:
LINK TO SUBMISSION CATEGORIES LIST
LINK TO AWARDS CATEGORIES LIST
LINK TO THE MOONDANCE MISSION STATEMENT
You may also submit your entry to Moondance
via Withoutabox or FilmFreeway:
Lights, Camera, Action! The Moondance International Film Festival invites all talented US & International filmmakers, writers and music composers to submit their films, written works and film scores to our annual season, to take place in September, at our fabulous & memorable festival event location venue.
Moondance is known as the "American Cannes" of film festivals, and features the very best of indie films, music & writing by talented artists from around the world, Plan now to participate in this unique competition and attend this major film festival! The annual Moondance International Film Festival has showcased many hundreds of top-quality award-winning indie films, and hosted filmmakers, writers, composers, actors, industry professionals, celebrities, and media, from around the world.
The secret to our international success and longevity can be directly attributed to upholding our founding principles, goals, values and mission. We continually strive to inspire talented filmmakers, writers, composers and audiences, locally and globally, for the benefit of the community and the world. Maintaining the Moondance reputation for top-quality indie films, professional workshops, and productive networking events, is always the first priority. Our valued sponsors, donors, supporters, friends of the Moondance, as well as our staff, volunteers, competition entrants, enthusiastic audiences and festival attendees, are an integral element of our long-term and continued success.
DON'T MISS THESE EVENTS AT THE 2016 FILM FESTIVAL:
INDIE FILM SCREENINGS (documentaries, animation, music videos, drone films, feature & short films)


PROFESSIONAL WORKSHOPS FOR FILMMAKERS, WRITERS & COMPOSERS

PRODUCTIVE NETORKING COCKTAIL PARTIES & EVENTS DAILY

CELEBRITY APPEARANCES & PHOTO-OPS


INDUSTRY KEYNOTE SPEAKERS

PRIVATE CONSULTATIONS WITH THE PROS


Q&As WITH THE FILM DIRECTORS


NETWORKING AFTER-PARTIES
 EACH EVENING

GALA AWARDS CEREMONY & RECEPTION!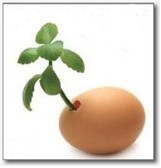 People are the creators and the story-tellers. Not machinery, not conglomerates, but talented, inspiring, creative people. We want to put faces to all the stories you are telling in films, screenplays, short stories, music, and more! Plan to attend the 17th annual Moondance International Film Festival in September. We want to get to know you!
TAKE A LOOK INSIDE THE MOONDANCE PHOTO ALBUM!
Click on album image!
INSIDER TIPS FOR ACTORS:
YOU CAN ACT ON CAMERA!
Insider Tips for Delivering a Great Performance, Every Time
By D. W. Brown 
Here's another must-read title from Michael Wiese Productions. In this book, a companion piece to the author of the acclaimed book, You Can Act: A Complete Guide for Actors, states"…an actor and a camera have a special relationship and the conditions for recording a performance have their own unique challenges." He fills this important and detailed book with 32 principles of Acting on Camera, An Actor's Manifesto, and many other examples of the challenges a film actor may face during the shoot, and with well-thought out solutions and advice in this easy-to-follow book. It is an acting insider's guide to getting the best performance from yourself, for the film's director, as well as for the ultimate success of the film, and for your future career as an actor who can be trusted to be relied upon, no matter the character he or she plays, or the circumstances of a film production. READ MORE:
WATCH THE VIDEO:
~ History of the World in 2 Minutes ~
Hold on to your seat and don't blink your eyes for a second!!  This is amazing. Seventeen year-old Joe Bush got a high school assignment to make a video reproduction. He chose history as a theme and tucked it all into a great 2 minute visual ride: http://marcbrecy.perso.neuf.fr/history.html
MOONDANCE RECOMMENDS & SUPPORTS:
LOLITA DESERVES TO RETIRE IN PEACE AND DIGNITY!
Watch Ric O'Barry as he makes an impassioned plea to the owners of the Miami Seaquarium to allow Lolita, the solitary orca held in captivity for more than 46 years, to retire in peace and dignity. Photo credit: ScubaFilmFactory / VIMEO: https//vimeo.com/157166898
~~~~~~~~~~~~~~~~~~~~~~~~~~~~~~~~~~~~~~~~~~~~~~~~~
Ric O'Barry's Dolphin Project encompasses Ric's work around the world as he saves dolphins from slaughter and exploitation. Visit DolphinProject.net for more details.
~~~~~~~~~~~~~~~~~~~~~~~~~~~~~~~~~~~~~~~~~~~~~~~~~
The Oceanic Preservation Society (OPS) is an Academy Award-winning team of filmmakers and activists, based in Boulder, Colorado, who are committed to sustainability and the preservation of our oceans and planet. OPS founder and director, Louie Psihoyos, takes us on a journey that illuminates the challenges facing species around the world. Join us in supporting Louie and his mission to save the planet.
WATCH THIS VIDEO:
https://www.youtube.com/watch?v=Lxi6ZdgqhOU
~~~~~~~~~~~~~~~~~~~~~~~~~~~~~~~~~~~~~~~~~~~~~~~~~
PROTECT THE GREATER YELLOWSTONE GRIZZLY: STOP THE DE-LISTING!
The U.S. Fish and Wildlife Service has just released a proposal  to remove Endangered Species protections from grizzly bears in the Greater Yellowstone region. Grizzly bears are an essential piece of the American West, a wildlife icon that has been integral to the Yellowstone region for centuries. Each year, visitors spend millions in the region, hoping to catch a glimpse of a grizzly, this beautiful and powerful symbol of our wild heritage. And as an apex predator, their presence is crucial to the health of wildlife in the Greater Yellowstone region.
Thanks to Endangered Species protections, grizzly bears are making a remarkable recovery after being hunted to the brink of extinction — but they're still vulnerable. The proposal to de-list the grizzly fails to preserve this progress — in fact,  it will reverse it. The bears' naturally slow reproductive rate, loss of key food sources to climate change, and state plans to reduce numbers through methods like trophy hunts, all spell disaster. Get more details and take action HERE: 
It's critical that U.S. Fish and Wildlife gets this right, and this plan isn't right. Speak out and demand a healthy future for Greater Yellowstone grizzlies today!
IF OBAMA WASN'T "BLACK" BEFORE, HE IS NOW.
artcreationforever.com
Article by Leonard Pitts, Jr.
Miami Herald, Feb. 29, 2016
Today's column is for the benefit of one Dr. Benjamin Solomon Carson. He shouldn't need what follows, but obviously does. No other conclusion is possible after his interview with Politico a few days ago.
The subject was Barack Obama and what the Republican presidential contender sees as the inferior quality of the president's blackness. "He's an 'African' American," said Carson. "He was, you know, raised white. I mean, like most Americans, I was proud that we broke the color barrier when he was elected, but . . . he didn't grow up like I grew up . . . "
Want to know if you're black? Try to rent a house in Miami. Try to hail a cab in Times Square. Try to win an Oscar in Hollywood. You'll find out real quick. And there is something spectacularly absurd in the fact of Barack Obama being criticized as "not black" by a Republican.
Think about it: In the unlikely event he somehow managed to live the 47 years before his presidency without being insulted, bullied and oppressed by people who think they are white, Obama has sure made up for it since. Members of Carson's party have called him "boy," "uppity" and "ape" and have gone to extraordinary and unprecedented lengths to block him from doing . . . anything. So the good doctor can relax. If Obama wasn't "black" before, he certainly is now. READ MORE:
SOME THINGS TO THINK ABOUT TODAY:
Trust yourself. Create the kind of self that you will be happy to live with all your life. Make the most of yourself by fanning the tiny, inner sparks of possibility into flames of achievement. ~ Golda Meir
~~~~~~~~~~~~~~~~~~~~~~~~~~~~~~~~~~~~~~~~~~~~~~~~~
"The daring not only blaze new trails, the pave them for others." ~ Source Unknown
~~~~~~~~~~~~~~~~~~~~~~~~~~~~~~~~~~~~~~~~~~~~~~~~~
Thousands of candles can be lighted from a single candle, and the life of that candle will not be shortened. Happiness never decreases by being shared. ~ Buddha
~~~~~~~~~~~~~~~~~~~~~~~~~~~~~~~~~~~~~~~~~~~~~~~~~
Love is the only force capable of transforming enemies into friends. ~ Martin Luther King, Jr.
~~~~~~~~~~~~~~~~~~~~~~~~~~~~~~~~~~~~~~~~~~~~~~~~~
It is not in the stars to hold our destiny but in ourselves. ~ William Shakespeare
~~~~~~~~~~~~~~~~~~~~~~~~~~~~~~~~~~~~~~~~~~~~~~~~~
Please forward this news-blog to your creative artist colleagues!
 QUESTIONS OR COMMENTS?
EMAIL: moondancefestival@gmail.com
WEBSITE: www.moondancefilmfestival.com
BLOG: www.moondancefilmfestival.com/blog
No trees or natural habitats were harmed in the creation of this news-blog!