Moondance Insider tips: When and How to Follow Up & Women Writers in Residence info
Being fearless, Moondance is where monotonous conformity is considered mediocrity, and extravagant individualism, innovation, uniqueness and experimentation is encouraged, awarded and applauded!
Thanks again, for all the very fine submissions received. Sending your work out into the world is a true act of bravery, and we certainly appreciate your leap of faith. Announcements of winners, finalists & semi-finalists, as well as the film-screening program of selected films, will be made in August.
Subscribe now to the Moondance news-blog to receive announcements, and the 2015 competition results, as soon as all the submissions have been previewed, and selection decisions have been made. Our very popular news-blog also has festival event info, entertainment industry news, insider tips & articles, recommendations, things to consider & more!
Moondance International Film Festival dates:
Monday & Tuesday, September 7th & 8th,, 2015
(with an Early-bird networking party on Sunday afternoon 4-6:PM)
Beautiful Boulder, Colorado USA
EARLY-BIRD 2015 FILM FESTIVAL INFO:
2015 BOULDER LODGING INFORMATION
Check out the website for more info:
EARLY-BIRD 2015 FILM FESTIVAL INFO:
2015 BOULDER LODGING INFORMATION
WEBSITE: www.moondancefilmfestival.com
NEWS-BLOG: www.moondancefilmfestival.com/blog
EMAIL: director@moondancefilmfestival.com
A MOONDANCER WRITES US
"The Moondance Festival I helped with was one of the most enjoyable experiences in my life. I am an actor and I had so much fun as an emcee, guiding, helping at a table, and attending a dinner. I was also a part of the CASA group that performed for a small audience in one of the theatres that year. Thank you for all that you are doing to promote such talented and creative people. My husband Lynn and I would love to volunteer again for the 2015 festival. ~ Lee Nicholson
INSIDER TIPS!
StoryPower – When and How to Follow Up!
You're getting your work out there, and people are asking to read your material. You've sent it in to them. Congratulations, you're on the path to success. So, what do you do now, sit back and wait for the offers to roll in? Read this article to learn more!
Moondance note on how NOT to follow up: It's best not to call, text or email someone who has asked to see your work, or when you've submitted it to a competition, to put him or her on the spot by asking the 3 dreaded questions, "Did you get my (script, films, music, etc.)?" and "Did you (read it, watch it, listen to it?" or worst of all, "Did you like it?". Don't even think about it!
ATTENTION, WOMEN WRITERS!
MOONDANCE RECOMMENDS: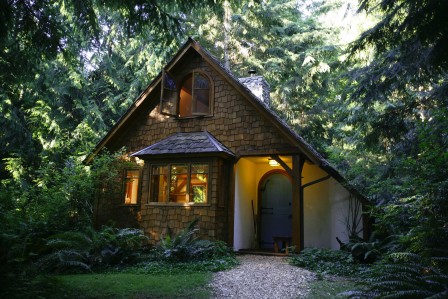 Hedgebrook is a global community of women writers and people who seek extraordinary books, poetry, plays, films and music by women. A literary nonprofit, our mission is to support visionary women writers whose stories and ideas shape our culture now and for generations to come. We offer writing residencies, master classes and salons at our retreat on Whidbey Island, and public programs that connect writers with readers and audiences around the world. Hedgebrook offers a variety of ways for women writers to create and connect: www.hedgebrook.org
Six writers are in residence at a time, each housed in a handcrafted cottage. They spend their days in solitude – writing, reading, taking walks in the woods on the property or on nearby Double Bluff beach. In the evenings, they gather in the farmhouse kitchen to share a home-cooked gourmet meal, their work, their process and their stories. Applications are due by July 28th! www.hedgebrook.org/writers-in-residence/
SOME THINGS TO THINK ABOUT:
"Cease to ask what the morrow will bring forth. Set down as a gain each day that fortune grants to you." ~ Eudora Welty
~~~~~~~~~~~~~~~~~~~~~~~~~~~~~~~~~~~~~~~~~~~~~~~~~
"If you would be wise, you must adapt yourself to circumstances, as water always shapes itself to the container that holds it." ~ Ancient Chinese Proverb
~~~~~~~~~~~~~~~~~~~~~~~~~~~~~~~~~~~~~~~~~~~~~~~~~~
"Life is the perpetual present moment one lives in, and a perception that time is nothing more than the current…an eternal flowing back to the sea." ~William Least Heat-Moon, author, "River Horse"
~~~~~~~~~~~~~~~~~~~~~~~~~~~~~~~~~~~~~~~~~~~~~~~~~~
"When we are out of alignment with ourselves, it is mirrored immediately – when we are in harmony with ourselves, the world reflects that, too. Accept the lessons offered, and return to serenity." ~ Lynne Forrest
~~~~~~~~~~~~~~~~~~~~~~~~~~~~~~~~~~~~~~~~~~~~~~~~~~
"I am not what happened to me; I am what I choose to become." ~ Carl Jung
Please forward this news-blog to your creative artist colleagues!
 QUESTIONS OR COMMENTS?
director@moondancefilmfestival.com
WEBSITE: www.moondancefilmfestival.com
BLOG: www.moondancefilmfestival.com/blog
No trees or natural habitats were harmed for this news-blog!