Moondance Holiday News & Call-For-Entries To Open January 1st!
Wishing you a joyful holiday and peaceful new year!
Happy Holidays, Merry Christmas & Happy New Year from the Moondance!
MOONDANCE 2016 CALL-FOR-ENTRIES:
Accepting submissions, starting:
January 1, 2016 through June 30, 2016
¡BIENVENIDO AL MOONDANCE! • BENVENUTO AL MOONDANCE! • BIENVENUE SUR LE MOONDANCE ! • WILLKOMMEN BEI DER MOONDANCE! • BEM-VINDO AO MOONDANCE! • ΚΑΛΏΣ ΉΛΘΑΤΕ ΣΤΟ ΤΟ MOONDANCE! • ЛАСКАВО ПРОСИМО НА MOONDANCE! • WELKOM BIJ DE MOONDANCE! • VELKOMMEN TIL MOONDANCE! • PŌWHIRI KI MOONDANCE! • رحبا بكم موندانسي! • WELCME TO THE MOONDANCE!
WHAT'S IN THIS NEWS-BLOG:
CALL-FOR-ENTRIES INFO LINKS
ABOUT MOONDANCE
NEWS ABOUT WOMEN IN FILM
~ Gender Equality in Media
~ The Women of Hollywood Speak Out
~ The Wave of Change
SCREENWRITING INSIDER ARTCLE
INSIDER TIPS FOR ACTORS
CLIMATE ACTION NEEDED NOW!
RACING EXTINCTION FILM
DANGEROUS PESTICIDES IN OUR FOOD CROPS
POPCORN'S DIRTY LITTLE SECRET
SOME THINGS TO THINK ABOUT TODAY
TIME OUT: LIFE'S BIGGEST LUXURY
PLEASE VISIT THESE PAGES ON THE WEBSITE FOR MORE INFO:
LINK TO SUBMISSION CATEGORIES LIST
 LINK TO AWARDS CATEGORIES LIST
LINK TO THE MOONDANCE MISSION STATEMENT
The Moondance International Film Festival is dedicated to providing the local community and international festival attendees with a diverse array of top-quality films from the US and around the world. In addition to showcasing the most important new indie narrative, documentary, animation, multi-media music videos and, new this season: drone films, Moondance provides unique multi-cultural experiences, professional networking opportunities and events, participatory workshops and pitch-panels for filmmakers, writers and music composers. For additional information, updates, announcements, insider articles, and inspiration, please subscribe to our popular news-blog at: www.moondancefilmfestival.com/blog and visit: www.moondancefilmfestival.com
ENTERTAINMENT NEWS:
GENDER EQUALITY IN MEDIA: FROM AWARENESS TO ACTION
Think about it. When was the last time you went to see a movie directed by a woman? Please check out & consider supporting these vital organizations that are making a difference: Women's Media Center, whose mission is to increase the visibility of women in media and the numbers of women in decision-making positions, The Sundance Institute, and Women in Film, on the status of women filmmakers, and the Geena Davis Institute on Gender Awareness: http://seejane.org, which illuminates institutional bias in favor of male directors in the studio system. Naming the gender gap in media is the first step, but, of course, it's not enough; we must go beyond raising awareness of the problem to taking action to solve it. One example of this is SheSource, an online resource that the Women's Media Center created in the U.S. that links news producers looking for experts to women experts across a broad range of subject areas. SheSource also provides a training program that prepares progressive female voices to be media-ready. "Women Filmmakers Fare Much Better in the Indie World – But It's Still Not Good Enough" READ MORE:
~~~~~~~~~~~~~~~~~~~~~~~~~~~~~~~~~~~~~~~~~~~~~~~~~~~~~~~~~~~
The Women of Hollywood Speak Out
NYT article by Maureen Dowd, Nov. 20, 2015
Female executives and filmmakers are ready to run studios and direct blockbuster pictures. What will it take to dismantle the pervasive sexism that keeps them from doing it?
Female directors are in what ''Girls'' creator Lena Dunham calls ''a dark loop.'' If they don't have experience, they can't get hired, and if they can't get hired, they can't get experience. ''It's kind of like the church,'' notes the actress Anjelica Huston, whose father, John Huston, helped set the template for macho directors. ''They don't want us to be priests. They want us to be obedient nuns.'' Manohla Dargis, co-chief film critic for The New York Times, wrote a three-part series on the plight of female directors, calling the imbalance ''immoral, maybe illegal.'' When I began reporting this article several months ago and asked some male moguls in the entertainment industry for their perspectives, they shrugged the issue off as ''bogus'' or ''a tempest in a teapot.''
Penny Marshall, the director and actress, told me in that hilarious nasal whine: ''All they like is 'Superman,' 'Batman,' those kinds of things, because it sells foreign, because it doesn't have a lot of dialogue. Even the comedies are sophomoric. Lena Dunham laments that, instead of creating space for women to tell stories they are naturally good at telling, the studios just keep trying to wedge them into narrow, clichéd concepts. ''I think there's a fear that females can only tell female stories, like if they're given free rein, they'll just write stories where everyone's braiding each other's hair and crying,'' said Jessica Elbaum.
But if only 1.9 percent of the top 100 films are helmed by women, there is virtually no trickle-down effect. ''What struck me the most was how blatant and out in the open some of the discrimination was,'' says Ariela Migdal. The image of a director as swaggering general is deeply embedded in the Hollywood brain even though it has nothing to do with ability. The actor Alec Baldwin, who has worked with Meyers, notes that the ''clichéd paramilitary nature'' of directing runs deep. ''They call it shooting,'' he says. ''Its groupings are called units. They communicate on walkie-talkies. The director is the general. There is still the presumption that men are better designed for the ferocity and meanness that the job often requires.
When considering women in powerful positions, it's also important to remember the male-dominated terrain they have to navigate. ''When male Hollywood executives make decisions, they are in touch with their 15-year-old self — that's who they're making movies for,'' said one top Hollywood woman. (excerpts by EE) READ MORE:
~~~~~~~~~~~~~~~~~~~~~~~~~~~~~~~~~~~~~~~~~~~~~~~~~~~~~
Join the Wave of Change!
Hedgebrook supports women writers authoring change.
We call Hedgebrook writers Women Authoring Change, because the impact of their work is experienced in so many facets of our culture. Work generated by the writers who come to Hedgebrook flows out from Whidbey Island to reach millions of people around the globe.
When you count up all the writers who've experienced Hedgebrook through residencies, festivals, classes, workshops and events at home and around the world— and those yet to come—you see how the ripples of change are building into waves.
Give Hedgebrook a gift this year, and join the wave. Your gift directly enables us to support women writers authoring change in our culture every day. Together, we will reach a future of Equal Voice. http://www.hedgebrook.org
SCREENWRITING INSIDER ARTCLE FROM INKTIP.COM:
THE ART OF EFFECTIVE AND SALEABLE SCREENWRITING
~~~~~~~~~~~~~~~~~~~~~~~~~~~~~~~~~~~~~~~~~~~~~~~
INSIDER TIPS FOR ACTORS
By Elizabeth English
My advice for upcoming actors is to take acting lessons, and to study people and events, pay close attention to actions and reactions by people & to events you experience in the world, to body language, tone of voice and accents, as well as facial expressions & then use that information & knowledge when you play a character. Become the character you play & react to the other actors & situation appropriately for that character. Get experience in theater acting, and in film & as an extra and watch what the director wants to see in other actors. Try to get work on a film production, even as a driver, an extra, or any production job, to see how a film is made. Do networking and make good contacts, for future reference.
In your daily life, pay attention & remember what you see people doing & how they react to each other and to different circumstances, situations, crises and events. And then use that in your own acting. Not just people of your same age, race, location, economic situation & gender. Watch everybody & then use what you've seen and heard. Make it part of your studies to go to different places, in different weathers, at different times of  day or night, and watch the people there, to see and hear how they go through their daily life & react to others & to events. Be prepared to play any character!
Do not try to be like other actors on TV, movies or theater. Be unique. Every individual has a personal life story, which affects who they are, how they react to others and circumstances, and you should include that unique back-story when you create a character. The world is your acting studio & teacher. Remember: acting is reacting! And you'll need a talent agent to get you work, but you need to have good acting experience & some acting credits first. 
MOONDANCE RECOMMENDS & SUPPORTS:
World leaders at the UN climate talks have just set a landmark goal that can save everything we love! This is what we marched for, what we signed, called, donated, messaged, and hoped for: a brilliant and massive turning point in human history. It's called net-zero human emissions — a balancing of what we release into the air and what is taken out — and when the dust settles and the Paris Agreement is in the hands of lawmakers, clean energy will be the best, cheapest, and most effective way to keep their promise. This gives us the platform we need to realize the dream of a safe future for generations!
Everyone expected failure from the climate conference process. Leaders told Avaaz staff over and over again, "people don't care about climate change" . But we knew better. We knew this community of millions consistently chose saving our planet as a key priority for our work together, year after year.
We have decades of work ahead of us to live up to the promise of this moment. We need more ambition to meet our 100% clean energy by 2050 target, improving on the benchmark of "the second half of the century" now in the agreement. We need rich countries to give more money to developing countries so they can skip coal altogether and lift hundreds of millions out of poverty. We need to push governments everywhere to keep the planet's warming under 1.5 degrees so that island nations can survive. And most importantly, we need to make sure all our governments keep the promises they made here in Paris.
Avaaz.org is a 42-million-person global campaign network that works to ensure that the views and values of the world's people shape global decision-making. ("Avaaz" means "voice" or "song" in many languages.) Avaaz members live in every nation of the world; our team is spread across 18 countries on 6 continents and operates in 17 languages. Learn about some of Avaaz's biggest campaigns here, or follow us on Facebook or Twitter.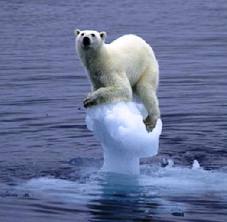 Without climate action, humanity, wildlife, and the planet we know and love will suffer. Many species will be under increased threat when they're not able to adapt to rising seas, changing rainfall patterns, warming temperatures, an acidifying and warming ocean and other consequences of increased carbon pollution. We cannot stand back and let this happen. We need to start today and change the way we choose and use energy and resources. Climate change is one of the greatest challenges facing the United States and the world today. The only way to protect life on our planet from its worst impacts will be strong action by all countries. READ MORE:
~~~~~~~~~~~~~~~~~~~~~~~~~~~~~~~~~~~~~~~~~~~~~~~~~~~~~~~~~
Racing Extinction!
Watch the trailer for Psihoyos's groundbreaking film and see how you can take action.
Oscar-winner Louis Psihoyos, based in Boulder, Colorado, in his latest film, Racing Extinction, he and his team of eco-spies explore the global loss of wildlife by infiltrating the world's most dangerous black markets and exposing the disastrous effects of carbon emissions and acidified oceans, with state-of-the-art equipment and Bond-esque strategies.
~~~~~~~~~~~~~~~~~~~~~~~~~~~~~~~~~~~~~~~~~~~~~~
Dangerous Neurotoxic Pesticides in Our Food!
After years of pressure from Earthjustice lawsuits and advocacy efforts by a diverse coalition of groups, the EPA recently proposed banning the dangerous neurotoxic pesticide chlorpyrifos from all food crops. Dow AgroSciences—which manufactured the millions of pounds of chlorpyrifos sprayed on our agricultural fields this past year—is doing everything in its power to stop or weaken the ban. Chlorpyrifos poisons farm-workers and communities at alarming rates and causes serious brain and neuro-developmental impairments in children.
The EPA has already found that extensive scientific evidence links chlorpyrifos to serious harm to children's brains, including reduced IQ, loss of working memory, delayed development and attention disorders. It is already banned for residential uses because of its harm to kids.
What's worse is just how widely the pesticide is used—millions of pounds applied each year on crops from corn to almonds and fruit trees—and even Christmas trees sold during the holiday season! Tell the EPA to stand up to the pesticide industry and ban this neurotoxic pestcide for good. http://earthjustice.org
~~~~~~~~~~~~~~~~~~~~~~~~~~~~~~~~~~~~~~~~~~~~~~~~~~
POPCORN'S DIRTY LITTLE SECRET
BY ROBIN WALTER | NOV 12 2015
It's no secret that Americans love popcorn. We consume more than 16 billion quarts of the buttery gold each year. But few know that most of what we're feasting on comes from seeds coated with toxic bee-killing pesticides called Neonicotinoids.
No bees, no popcorn.
Which is why conservationists are celebrating popcorn giant Popweaver's recent decision to phase out the use of neonicotinoid-coated seeds. An estimated 80 to 95 percent of America's corn and nearly half of its soybean seeds are pre-coated with Neocotinoids. Scientists have linked the use of these pesticides to an alarming decline in bee populations over the last decade. Beekeepers are reporting annual hive losses of 40 to 50 percent, with some as high as 100 percent. Overall, the number of managed honey bee colonies in the U.S. has dropped from 6 million in 1947 to fewer than 2.5 million today.
This has enormous implications—bees pollinate 71 of the 100 crops that provide 90 percent of the world's food, according to the United Nations Environment Program. And bees aren't the only ones in trouble. Nearly 40 pollinator species are listed as threatened or endangered, with many more under consideration for listing. Without pollinator species, over 70 percent of plants would be unable to reproduce or provide food.
Pressuring popcorn companies to use non-coated seeds is a step in the right direction, but biofuel, grain, fiber, food, and beverage industries also rely upon Neonicotinoid-coated crops. A shift in large-scale agriculture's reliance on pesticides would give pollinator species a fighting chance, bolster national food security, and ensure guilt-free popcorn eating for all.  WHAT YOU CAN DO: Want to help the bees? Buy or grow organic popcorn! Tell PopSecret to stop using neonicotinoid-coated seeds.
SOME THINGS TO THINK ABOUT:
"The way I see it, there are reasons to never be unhappy. First, you were born. This, in itself, is a remarkable achievement. Being born is easily the most remarkable achievement of your whole life. Second, you are alive. For the tiniest moment in the span of eternity, you have the miraculous privilege of existing. Since you are able to sit here right now in this never-to-be-repeated moment, reading this, is really wondrous beyond belief." ~ Bill Bryson, "Notes from a Small Island"
~~~~~~~~~~~~~~~~~~~~~~~~~~~~~~~~~~~~~~~~~~~~~~~~~~~
"Love is the bridge between you & everything else" ~ Rumi
~~~~~~~~~~~~~~~~~~~~~~~~~~~~~~~~~~~~~~~~~~~~~~~
"The sun, with all those planets orbiting around it, and depending on it, can still ripen a bunch of grapes on the vine, as if it had nothing else in the universe to do." ~ Galileo
~~~~~~~~~~~~~~~~~~~~~~~~~~~~~~~~~~~~~~~~~~~~~~~
T I M E • O U T !
Time is arguably the biggest luxury. Why have wealth if you have no time to enjoy it? Why wait until we retire to dabble away at what we enjoy in the final expanse that time affords us? Most creative people understand the importance of empty space in their lives, time to mull, chew the fat, daydream, gaze. It is in this space our best ideas come. When our lives are stuffed from morning to night there is barely a moment for contemplation or inspiration, to go and play, think, snooze.
But many people are terrified of not being 'busy'. They want to fill up time with as much activity as possible, most of which is non-essential. They are scared of time, scared of being bored or lonely or being faced with difficult questions like 'what the hell am I doing with my life?' The idea of taking a day to just do 'nothing' is like jumping out of a plane without a parachute. What's that? they ask, no way, I am far too busy for that. With what?
Neuroscientists are having a field-day researching the benefits on the brain, of timeout through mindfulness and meditation. The results are fairly conclusive. Give your brain the chance to slow down, notice the insignificant, observe emotions with detachment and it gradually starts to rewire itself; from hyper-frenzy, addiction, negativity to acceptance, calmness, control. Timeout is a sure-fire self-optimization tool for the super-technology age, a practice as old as time itself. ~ Lou Hamiltion, UK

Please forward this news-blog to your creative artist colleagues! 
 QUESTIONS OR COMMENTS?
WEBSITE: www.moondancefilmfestival.com
NEWS-BLOG: www.moondancefilmfestival.com/blog
No trees or natural habitats were harmed in the creation of this news-blog!