Moondance Film Festival Thanks & Latest News!
The final, extended call-for-entries deadline was June 30th, 
and we are no longer accepting new submissions.
Thanks a million to all those talented filmmakers, writers & composers who submitted their fine projects to the 2016 Moondance competition!
Previews, judging, selecting and programming are in the works now.
 Announcements will be made in this news-blog, and on the MIFF website in August!
STAY TUNED!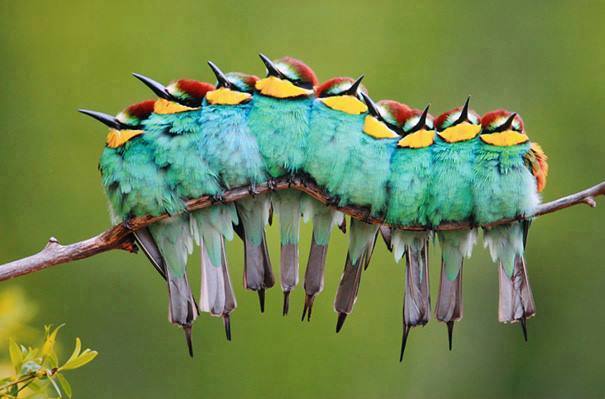 Come join us, in beautiful Boulder, Colorado!
SUNDAY & MONDAY ~ SEPTEMBER 4th & 5th
DON'T MISS THESE PLANNED EVENTS AT THE 2016 FILM FESTIVAL:
INDIE FILM SCREENINGS (documentaries, animation, music videos, foreign, feature & short films)
PROFESSIONAL WORKSHOPS FOR FILMMAKERS, WRITERS & COMPOSERS
PRODUCTIVE NETWORKING PARTIES & EVENTS DAILY
CELEBRITY APPEARANCE & PHOTO-OPS
CELEBRITY KEYNOTE SPEAKER
PRIVATE CONSULTATIONS WITH THE PROS
Q&As WITH THE FILM DIRECTORS
AFTER-PARTIES EACH EVENING
GALA AWARDS CEREMONY & BANQUET RECEPTION!

>>> FESTIVAL TICKETS GO ON SALE SOON! <<<
Celebrity Appearance & Keynote Speaker
Moondance 2016
*  V I C  S A R I N  *
A passionate and diverse filmmaker, Vic Sarin's career includes award-winning feature films, documentaries and television movies.
We are very proud to announce that the US premiere of Sarin's feature documentary film, The Boy from Geita, will be screened at Moondance, along with his award-winning feature narrative film, A Shine of Rainbows. READ MORE!
Happy Independence Day to all of our American Moondancers!
SOME THINGS TO THINK ABOUT: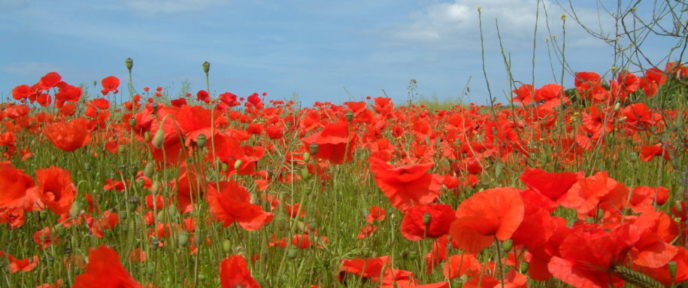 "If you break faith with us who die, we shall not sleep, though poppies grow in Flanders fields." ~ by Canadian physician Lieutenant-Colonel John McCrae
Each one of those 888,246 poppies represented a drop of blood from a brave man or woman who lost their lives in World War I. The Battle of the Somme was launched on July 1st, 1916, one hundred years ago today. The fighting was also in Holland, France, Belgium, Germany, Greece, the Balkans, at sea, and outside Europe, as well. Historical statistics relate that over one million men & women were killed or wounded, but how can we imagine the lost & maimed sons, husbands and brothers, mothers, wives & sisters? 400 British surgeons were also killed in the first few days of the Battle of the Somme – what a terrible loss of knowledge & healing skills, which could have helped so many others! ~ Excerpted & edited from Lady Carnarvon's blog at Highclere Castle, UK (Downton Abbey)
The Moondance International Film Festival actively promotes, inspires & encourages non-violent conflict resolutions through film, television, radio, writing & music, and the coveted Columbine awards, with recognition of alternatives presented to international & local audiences and annual event attendees.
"I'm convinced of this: good done anywhere is good done everywhere." ~ Maya Angelou
~~~~~~~~~~~~~~~~~~~~~~~~~~~~~~~~~~~~~~~~~~~~~~~~~~~
"Who looks outside, dreams. Who looks inside, awakes," ~ Carl Jung
~~~~~~~~~~~~~~~~~~~~~~~~~~~~~~~~~~~~~~~~~~~~~~
"Artists…notice the things that engage the mind's private and idiosyncratic interior, that area where the life of the senses mingles with the life of the spirit…" ~Annie Dillard, from An American Childhood
~~~~~~~~~~~~~~~~~~~~~~~~~~~~~~~~~~~~~~~~~~~~~~~
Robert Duvall & Mary Badham, Universal Pictures
"I wanted you to see what real courage is, instead of getting the idea that courage is a man with a gun in his hand. It's when you know you're licked before you begin, but you begin anyway and you see it through, no matter what." ~ Harper Lee, To Kill a Mockingbird, (Atticus to Scout)
~~~~~~~~~~~~~~~~~~~~~~~~~~~~~~~~~~~~~~~~~~~~~~
"Don't be discouraged by a failure. It can be a positive experience. Failure is, in a sense, the highway to success, inasmuch as every discovery of what is false leads us to seek earnestly after what is true, and every fresh experience points out some form of error which we shall afterwards carefully avoid." ~ John Keats
~~~~~~~~~~~~~~~~~~~~~~~~~~~~~~~~~~~~~~~~~~~~~~~~~~~~~~
"I choose…to live by choice, not by chance; to make changes, not excuses; to be motivated, not manipulated; to be useful, not used; to excel, not compete. I choose self-esteem, not self-pity. I choose to listen to my inner voice, not the random opinions of others. ~ Author Unknown
Please forward this news-blog to your creative artist colleagues!
 QUESTIONS OR COMMENTS?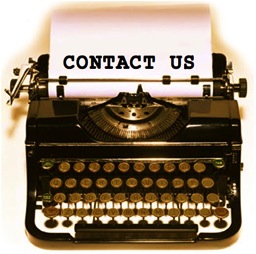 EMAIL: moondancefestival@gmail.com
WEBSITE: www.moondancefilmfestival.com
NEWS-BLOG: www.moondancefilmfestival.com/blog
Moondance has always been, and continues to be, a "Green" event!
No trees or natural habitats were harmed in the creation of this news-blog!