Moondance Film Festival: September 7th & 8th + Insider Tips for TV writers
~ Be sure you don't miss this event! ~
Moondance International Film Festival
September 7th & 8th, 2015
Beautiful Boulder, Colorado USA
The annual Moondance international Film Festival event is where you can have the best opportunity to network with colleagues, audiences, filmmakers, writers, composers, distribution executives, talent agents, international film industry celebrities & execs, and to promote your project or film industry services!
Moondance provides a substantive and transformative alternative to all those sound bites, and the distortions spun out by the corporate media. Our films, written works and music reinforce our belief that for those talented artists, our film festival audiences, and for many of you, the annual Moondance International Film Festival & competition, with our mandate for integrity, the highest quality, and our important mission, is an essential part of a creative and progressive future.
EVENTS AT THE 2015 FILM FESTIVAL:
INDIE FILM SCREENINGS (documentaries, animation, music videos, feature & short films)
PROFESSIONAL WORKSHOP FOR FILMMAKERS & WRITERS (Titles & Logines)
PRODUCTIVE NETWORKING PARTIES & EVENTS
PRIVATE CONSULTATIONS WITH THE PROS
SPECIAL VIP CELEBRITY FILMS
Q&As WITH THE ATTENDING FILM DIRECTORS
POSSIBLE CELEBRITY APPEARANCE
AFTERPARTIES
GALA AWARDS CEREMONY & RECEPTION!
A SPECIAL SURPRISE ANNOUNCEMENT BY THE FESTIVAL FOUNDER
COME JOIN US TO CELEBRATE THE 16th ANNUAL MOONDANCE!
Boulder's #1 International Film Festival
Monday & Tuesday • September 7th & 8th
6:PM – midnight
Hotel Boulderado • Conference Area
Columbine & Alpine Theaters
2115 13th Street, Boulder, CO
• In the 
of Boulder •

Tickets available online until September 5th, & at the venue box office during the event days & times.
Check these links for 2015 festival info:
ANNOUNCEMENT OF SELECTED FILMS
COMPETITION RESULTS – FILM AND FILM SCORES
COMPETITION RESULTS – WRITTEN WORKS
FESTIVAL VOLUNTEERS WANTED!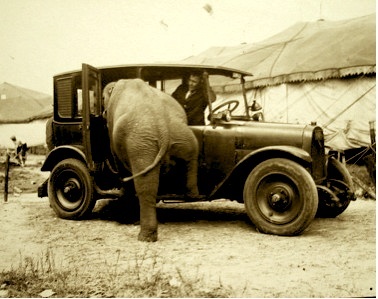 You are cordially invited to volunteer to help out at the film festival!
All volunteers can earn free regular movie tickets for hours worked.
Contact Meghan at:
With "MIFF volunteer" in the subject line.
A HAPPY MOONDANCER WRITES:
"Oh my goodness gracious, thank you so much! I'm over the Moon! (You must get that a lot, sorry, but I really am) This was the competition I most wanted to win because I love your ethos, beauty, and spirit of sincerity and joy. Thank you for selecting my script 'Flappers' as the only finalist in the TV Pilot category. I did a happy-1920s Flappers-Charleston-dance!" ~ Kristina Day, UK
"Those who dream by day are cognizant of many things that escape those who dream only by night." ~ Edgar Allan Poe
MOONDANCE RECOMMENDS
FIRST IMPRESSIONS:
Presented by Elizabeth English
Wednesday, September 9th
Noon-2:PM • Limited to 10 attendees
Hotel Boulderado • Corner Bar Loft
"You've got 5 minutes; pitch me what you've got." That's what the entertainment industry producers, directors, actors & agents, the real movers & shakers, will tell you. But to get that first meeting or even a reply to your query letter, you need an interesting, attention-getting & unique title and logline for your script, story or film. Elizabeth has developed a sure-fire method for finding that great, eye-catching title, and a sizzling short logline to go with it. You'll end up with a great title & logline, and knowing how to "dress" your scripts or films for that all-important first impression and success!
~~~~~~~~~~~~~~~~~~~~~~~~~~~~~~~~~~~~~~~~~~~~~~~~~~~~~~~~~
Read these articles for insider tips on writing for television:
Shaping the Story for Television
&
~~~~~~~~~~~~~~~~~~~~~~~~~~~~~~~~~~~~~~~~~~~~~~~~~~
SOME THINGS TO THINK ABOUT
"All true communication, even between two people speaking the same language, requires translation. In the end, our hearts must hear what cannot be spoken." ~ Takashi Matsuoka, author, "Cloud of Sparrows"
~~~~~~~~~~~~~~~~~~~~~~~~~~~~~~~~~~~~~~~~~~~~~~~~~~~~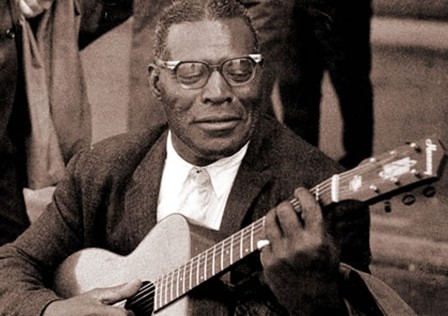 Howlin' Wolf
"When we let ourselves see only what we expect to see, we merely view the contents of our own minds, and miss what is truly before us." ~ Takashi Matsuoka, author, "Cloud of Sparrows"
~~~~~~~~~~~~~~~~~~~~~~~~~~~~~~~~~~~~~~~~~~~~~~~~~~~
Tianmen Winding Highway, Hunan Province, China
"If you want to succeed, you should strike out on new paths, rather than travel only the worn paths of accepted success." ~ John D. Rockefeller, Jr.
~~~~~~~~~~~~~~~~~~~~~~~~~~~~~~~~~~~~~~~~~~~~~~~~~~~~~~~~~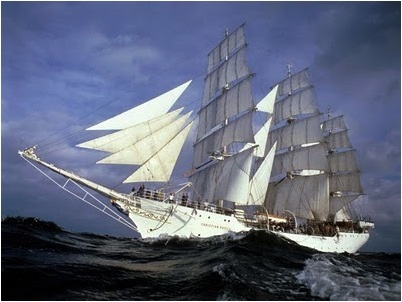 "Take a moment to ask yourself if you're on track with you. Now is the time to take responsibility for your own life and to love yourself enough to take the action required. Take responsibility for what you are doing. You are the captain of your own ship. You can do it for you." ~ Amy Lyndon, acting coach, The Lyndon Technique

Please forward this news-blog to your creative artist colleagues! 
Please let other colleagues and friends know about Moondance, via your Facebook, Twitter, LinkedIn, Stage 32, and other social media accounts. 
 QUESTIONS OR COMMENTS?
director@moondancefilmfestival.com
WEBSITE: www.moondancefilmfestival.com
No trees or natural habitats were harmed in the creation of this news-blog!