MOONDANCE FILM FESTIVAL MID-APRIL NEWS!
MOONDANCE SPRING 2015 CALL-FOR-ENTRIES!
REGULAR SUBMISSION DEADLINE: MAY 30*
For your best chance to win, send in your entry early!
LATE SUBMISSION DEADLINE: JUNE 30*
These deadlines are postmark or received via email attachment, NOT the date submitted by!
~See our submission categories HERE!
~Read our submission guidelines HERE!
~Entry Form HERE!
Withoutabox for Moondance International Film Festival is now fully active for this season's call for entries: www.withoutabox.com/login/1240.
(Note: WAB charges the festival an 18% commission on all entry fees received! Please consider using the official Moondance entry form, instead!)
MOONDANCE INTERNATIONAL FILM FESTIVAL DATES:
September 7th & 8 th, 2015
Boulder, Colorado USA
Check out the website for more info:
WEBSITE: www.moondancefilmfestival.com
NEWS-BLOG: www.moondancefilmfestival.com/blog
EMAIL: director@moondancefilmfestival.com
MOONDANCE SCREENWRITER ALERT •
InkTip.com, a long-time festival supporter, offers the unique opportunity for all annual Moondance screenwriting winners to have their winning title, logline, synopsis & script posted on the InkTip.com website for literary agents, producers & directors to see! Submit your screenplay now: moondancefilmfestival.com
Imagine you have the ability to save the lives of 15,000 dolphins per year! Well, you do! Right now, you can help complete a shocking film exposé to pressure Peruvian legislators to put a stop to the slaughter of dolphins for shark bait. You can save these sentient, thinking, friendly dolphins from a dreadful fate. Please make a donation at our crowd-funding site to help us finish this film. We already have the footage documenting the slaughter. It is the key to stopping this needless brutality. As you know, crowd-funding depends on the involvement of many people.  So do thousands of dolphins.  So please pass this along to your animal -loving friends. We all have a unique opportunity to save thousands of dolphins.  Please help. We have a matching grant that enables you to double your donation. Please contribute and make this film a reality so these dolphins can lead free, safe lives in the ocean with their families. With your help, we can expose this tragedy worldwide.
~~~~~~~~~~~~~~~~~~~~~~~~~~~~~~~~~~~~~~~~~~~~~~~~~~~~
http://www.videovolunteers.org
What is Video Volunteers?
Our international community media organization equips women and men in underdeveloped areas with video journalism skills, enabling entire communities to expose underreported stories from their communities and take action to right the wrongs of poverty, injustice and inequality. We empower marginalized communities to produce stories, take action & devise solutions!
Video Volunteers is an international media organization empowering the voices of the world's unheard communities. Its mission is to empower the world's poorest citizens to right the wrongs they witness by becoming players in the global media revolution. Providing disadvantaged communities with the journalistic and creative skills they need, our models for locally-owned and managed media production teach people to articulate and share their perspectives on the issues that matter to them – on a local and a global scale. Sign-up for our Newsletter: Click Here!
~~~~~~~~~~~~~~~~~~~~~~~~~~~~~~~~~~~~~~~~~~~~~~~~~~~~
~ GIFTS FROM THE EARTH ~
 "The beauty of the land around me inspires me in the creation of my art. Jewelry is not just an ornament or decoration but more of an expression of our personality. Jewelry is an extended expression of who we are and how we feel.  At times we want to be serious or elegant, subtle, sometimes playful or fun, and sometimes we want to express our essential uniqueness and desire to be different. All of my jewelry designs are created with the highest quality beads, pearls, gemstones and metals collected from around the world. I think of my jewelry as a collage of vintage style embellishments, creatures and stones, crystals and pearls, hand crafted lamp work & beads." ~ Sage Ryen, designer
SOME THINGS TO THINK ABOUT:
"Do not follow only where the path may lead. No, instead, go where there is no path, and leave a trail for others." ~ Ralph Waldo Emerson
~~~~~~~~~~~~~~~~~~~~~~~~~~~~~~~~~~~~~~~~~~~~~~~~~~~~~~~~~~~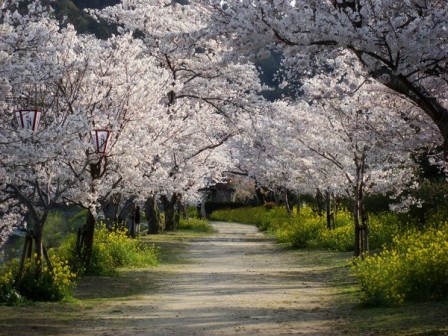 "You know more of a road by having traveled it than by all the conjectures and descriptions in the world." ~ William Hazlitt
~~~~~~~~~~~~~~~~~~~~~~~~~~~~~~~~~~~~~~~~~~~~~~~~~~~~~~~~~~~
"I see no borders, just horizons." ~ Amelia Earhart
~~~~~~~~~~~~~~~~~~~~~~~~~~~~~~~~~~~~~~~~~~~~~~~~~~~~~~~~~~~
"The secret of success is constancy of purpose." Benjamin Disraeli
~~~~~~~~~~~~~~~~~~~~~~~~~~~~~~~~~~~~~~~~~~~~~~~~~~~~~~~~~~
"To be a great champion, you must believe you are the best. If you're not, pretend you are." ~ Muhammad Ali
~~~~~~~~~~~~~~~~~~~~~~~~~~~~~~~~~~~~~~~~~~~~~~~~~~~~~~~~~~~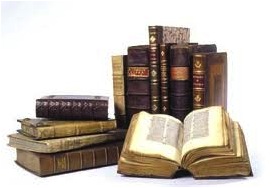 "Let us cherish the means of knowledge. Let us dare to read, think, dream, write and create!" ~John Adams
~~~~~~~~~~~~~~~~~~~~~~~~~~~~~~~~~~~~~~~~~~~~~~~~~~~~~~~~~~~
"A life without stories would be no life at all. And stories bind us together, do they not, one to another, to the animals, to the land, to the past and to the present?" ~ Alexander McCall Smith (edited excerpt) "In the Company of Cheerful Women", The No.1 Ladies Detective Agency series
Please forward this news-blog to your creative artist colleagues!
 QUESTIONS OR COMMENTS?
director@moondancefilmfestival.com
No trees or natural habitats were harmed in the creation of this news-blog!