* Moondance Film Festival 2017 Call for Early-Bird Entries!
MOONDANCE NEWS FOR 2017!
Moondance 2017 is very pleased to announce that the entire film festival this season will be online-only! All submissions to be entered online, and all winning & selected films will be screened online. Now your film will have the opportunity for an audience of many thousands of viewers to preview it, for a long time to come, instead of maybe an audience of 50-100 or so, screened only once at a local film festival's theatrical venue.
This is truly today's preferred, state-of-the-art & most important global networking, promotional & networking advantage!
Writing & music selected winners all submission in all categories will also have their winning work listed online. Winners will have their titles, loglines & links posted on the website.
All selected 2017 Moondance films will be available for viewing online at Vimeo, with a private, dedicated Moondance pass-code for people accessing the winning & selected festival films to view them, and will not be available to the general public. It's not a form of distribution. No film will be available for viewing until September, when all selected films are posted.
MOONDANCE 2017 CALL-FOR-ENTRIES:
Accepting submissions
January 1 through June 30, 2017
Take advantage of our Early-Bird discounted entry fee: $25, through January!
PLEASE VISIT THESE PAGES ON THE WEBSITE FOR MORE INFO:
LINK TO SUBMISSION CATEGORIES LIST
LINK TO AWARDS CATEGORIES LIST
LINK TO THE MOONDANCE MISSION STATEMENT
Moondance is also accepting submissions at:
No Moondance 2017 submissions at Withoutabox.com!
WAB is not prepared for listing online film festival events.
HOW WE PREVIEW & SELECT FILMS FOR THE MOONDANCE:
We judge films by considering all of these elements: Story, first, then directing, production values evident, acting, editing, film score, framing, focus, lighting, sound, costuming, locations, dialog, ambience, relatability (to the story, dialog & characters), wide interest, uniqueness, audience appeal, and appropriate running time for telling the story on film. We look for a unique story, well-told, visually.
THE MOONDANCE MISSION & GOALS:
The Moondance International Film Festival's mission and goals include the following ideals: All people, regardless of gender, gender identification, ethnicity, racial heritage, disability, religion, location, age, sexual orientation and/or socio-economic status shall be treated equally and equitably, with respect, dignity and justice for all.
By bringing people together online to view winning & selected films from around the world, we strive to provide an outlet and support for those talented people to express themselves on film, in written works and with music. We advocate for women and defend marginalized members of our society, preserving and protecting our natural environment, and promoting peaceful, non-violent alternatives to conflict resolutions. We endeavor to serve as a proactive model of peaceful demonstration, via our films, written works and music.
PLEASE SUPPORT THE MOONDANCE FILM FESTIVAL!
Good movies always make the most immediate and lasting impact on audiences; more so than books, lectures, conferences, sermons, seminars, or articles in newspapers and magazines, etc. Therefore, an investment in this important and meaningful film festival that has a mission and message will make more of a difference in the world, change ingrained perceptions, and encourage and inspire people to take action, more than any other media or efforts.
With this internationally well-respected film festival, we aim to provide multiple viewpoints, address complex social issues, provide a forum for deliberation, and strengthen ties between a wide variety of local, regional, national and international audiences. Our mission is to present vibrant and memorable, accessible, relatable stories on film, which is an ideal means for communication across perceived boundaries of race, culture, place, and situation or circumstance, as well as age and gender.
Invest in the Moondance International Film Festival, become a festival co-producer, and see your financial support make a lasting difference!
Please click this link for more info:
https://moondancefilmfestival.com/sponsor-info/
MOONDANCE RECOMMENDS:
WATCH THIS JOYFUL & INSPIRING VIDEO!
by Garret John
ATTENTION: All you rule-breakers, you misfits and troublemakers – all you free spirits and pioneers – all you visionaries and non-conformists… Everything that the establishment has told you is wrong with you – is actually what's right with you.
You see things others don't. You are hardwired to change the world. Unlike 9 out of 10 people – your mind is irrepressible – and this threatens authority. You were born to be a revolutionary. You can't stand rules because in your heart you know there's a better way. You have strengths dangerous to the establishment – and it wants them eliminated, So your whole life you've been told your strengths were weaknesses – Now I'm telling you otherwise. READ THE REST…
~~~~~~~~~~~~~~~~~~~~~~~~~~~~~~~~~~~~~~~~~~~~~~~~~~
~~ BUWUNDO ~~
BEADS & CRAFTS
BUWUNDO BEADS & CRAFTS are artisans from Buwundo Village, Uganda, who create necklaces, earrings, bracelets and purses from recycled magazine paper and local materials, in order to help women provide for the needs of their families, the education of their children, and Buwindo Village development. www.buwundo.com
~~~~~~~~~~~~~~~~~~~~~~~~~~~~~~~~~~~~~~~~~~~~~~~~~~
Gloria Steinem shared these words about Hedgebrook:
"It has always been crucial that Hedgebrook put women's voices — marginalized for so long and at such cost to the truth — in the center of the human narrative, but in this dangerous time, I think it may be literally lifesaving. We've been sitting around campfires for millennia, telling stories, so our minds are organized by narrative, not facts or statistics. Only stories help us to break through old roles that normalize domination, and Hedgebrook is a global campfire." HEDGEBROOK INFO
Hedgebrook is on Whidbey Island, about thirty-five miles northwest of Seattle. Situated on 48-acres of forest and meadow facing Puget Sound, with a view of Mount Rainier, the retreat hosts writers from all over the world for residencies of two to six weeks, at no cost to the writer.
Six writers are in residence at a time, each housed in a handcrafted cottage. They spend their days in solitude – writing, reading, taking walks in the woods on the property or on nearby Double Bluff beach. In the evenings, they gather in the farmhouse kitchen to share a home-cooked gourmet meal, their work, their process and their stories. The Writers in Residence Program is Hedgebrook's core program, supporting the fully-funded residencies of approximately 40 writers at the retreat each year.
Hedgebrook also offers a variety of ways for women writers to create and connect: Writers in Residence, Master Class Retreats, Vortext Weekend Workshop, One-Day Writing Salons & more!
SOME THINGS TO THINK ABOUT:
Dr. Martin Luther King, Jr.
~~~~~~~~~~~~~~~~~~~~~~~~~~~~~~~~~~~~~~~~~~
"The first sep toward getting somewhere in life is to decide that you are absolutely not going to stay where you are." ~ Source Obscure
~~~~~~~~~~~~~~~~~~~~~~~~~~~~~~~~~~~~~~~~~~~~~~~~~~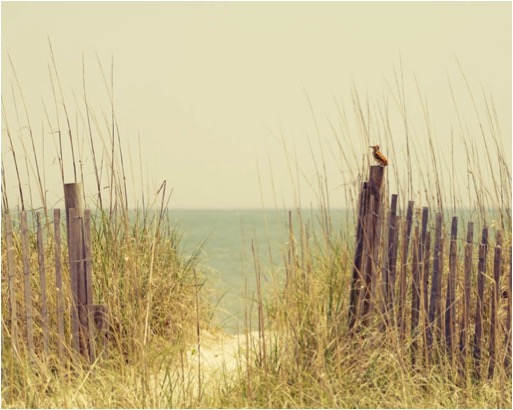 "It is better to fail with originality than to succeed by imitation." ~ Herman Melville
~~~~~~~~~~~~~~~~~~~~~~~~~~~~~~~~~~~~~~~~~~~~~~~~~~
"The bravest thing you can do, when you are not feeling brave, is to profess courage, and act accordingly." ~ Cora Harris
~~~~~~~~~~~~~~~~~~~~~~~~~~~~~~~~~~~~~~~~~~~~~~~~~~
"A computer lets you make more big mistakes faster than any other invention in human history…with the exception of handguns and alcoholic beverages." ~ Mitch Ratcliffe
Please forward this news-blog to your creative artist colleagues!
QUESTIONS OR COMMENTS?
WEBSITE: www.moondancefilmfestival.com
BLOG: www.moondancefilmfestival.com/blog