Moondance Film Festival 2016 July news & info!
Thanks a million to all those talented filmmakers, writers & composers who submitted their fine projects to the 2016 Moondance competition!
 The final, extended 2016 call-for-entries deadline was June 30th 
Previews, judging, selecting and programming are in the works now!
 Announcements will be made in this news-blog, and on the MIFF website in August!
STAY TUNED!
WHAT'S IN THIS NEWS-BLOG?
Thanks for all the 2016 competition submissions
2016 film festival info & events
Festival volunteer info
Moondancers endorse us
Travel tips
Lodging info
Film festival survival guide
Moondance E-Zine
Boulder news
Moondance recommendations
Some things to think about
Come join us, in beautiful Boulder, Colorado!
SUNDAY & MONDAY ~ SEPTEMBER 4th & 5th
DON'T MISS THESE PLANNED EVENTS AT THE 2016 FILM FESTIVAL:
INDIE FILM SCREENINGS (documentaries, animation, music videos, foreign, feature & short films)
PROFESSIONAL WORKSHOPS FOR FILMMAKERS, WRITERS & COMPOSERS
PRODUCTIVE NETWORKING PARTIES & EVENTS DAILY
CELEBRITY APPEARANCE & PHOTO-OPS
CELEBRITY KEYNOTE SPEAKER: Film Director Vic Sarin
PRIVATE CONSULTATIONS WITH THE PROS
Q&As WITH THE FILM DIRECTORS
AFTER-PARTIES EACH EVENING
LINKEDIN & STAGE 32 GET-TOGETHERS
GALA AWARDS CEREMONY & BANQUET RECEPTION!

>>> FESTIVAL TICKETS GO ON SALE SOON! <<<
MOONDANCERS ENDORSE US!
"As a Screenwriter I feel it's very important to support film fests! Moondance is one to watch and participate in. It's events like this that allow true talent to shine through." ~ Stacey Arcangel
"Elizabeth is an amazingly creative and energetic individual! The Moondance Festival exists because of her initiative and continued enthusiasm. I was an award-winner at Moondance twice for my screenplays and another time for a short story. I attended two festivals, once in Boulder and once in Hollywood! Unforgetable!" ~ Bonnie Maffei
"I wouldn't hesitate in recommending Elizabeth – she is a consummate professional, whose passion and unique vision inspires others to excel." ~ Marina Albert
"Moondance…! It is a remarkable blog. It is chance to reach your dreams." ~ Kvachenyuk-Boretsky Alexander
"Elizabeth English is Executive Director for one of the best film festivals around, the Moondance Film Festival. Since she's been at the helm, the festival has grown tremendously. She makes herself readily accessible and disseminates information thoroughly and in a timely fashion. She's great at coordinating and a team leader." ~ Sonya Alexander
"Thank you very much for your consideration and for all that you are doing to make the world a better place by showcasing meaningful films." ~ Paige Morrow Kimball
CHECK OUT THE MOONDANCE E-ZINE
Illustration by Lou Hamilton
Don't miss reading articles on great filmmaking, writing & music, written by the pros exclusively for Moondancers. Read about: how to win a screenplay competition; how to win a film festival competition; winning titles & loglines for films & scripts; screenplay submissions; movie script writing; writing character, dialog & action; how to get an agent; what Hollywood wants to see; directing indie films, documentaries, short films, animation; film scores; stage plays; short stories; TV MOW; TV pilots; kids films; music videos; radio plays, and more!
"I am very passionate about creating films that will make a difference in this world. I understand that the purpose of movies is entertainment, but I also believe that we have the responsibility to create content that will not influence future generations in a negative way." ~ Jonathan Matamoros, President and CEO at The Truth Television‬
GREAT FILM DIRECTORS ON CINEMA & PEACE
"Nonviolence, pacifism, that's the greatest thing that I think the human species must aspire to, because otherwise, we're not going to be around." ~ Martin Scorsese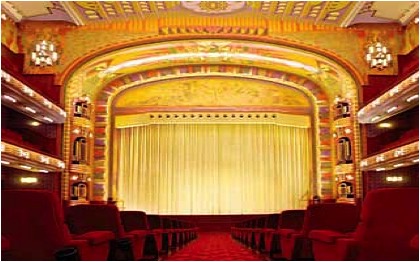 "Going to the cinema is like returning to the womb; you sit there, still and meditative, in the darkness, waiting for life to appear on the screen." ~ Federico Fellini
THE MOVIE AUDIENCE EXPERIENCE
"The movie-going experience is like going on a first date, and ending possibly "with benefits". You see an advertisement for a film, read or hear promotions about it from others, become interested in seeing it, find out where it's playing, go to the theater, pay for your ticket, get some popcorn, candy & a soda, find your best seat, wait in the dark, in anticipation, but unsure if it'll be to your liking, or not. The film starts, you begin watching it, and soon have a sense of recognizing the scenes, of being in the story, of being involved, one of the characters and in a situation you can relate to. The film score music puts you in the mood, and you gradually experience an almost total suspension of disbelief.
Depending on the plot & storyline, you begin to care about the characters, the outcome, you worry or are scared or are happy with the action, you think you know what will happen, you look forward to a good ending. Finally, the hoped-for climax arrives, you feel satisfied, the lights come on, you are back to the real world, you go outside & maybe have a cigarette, and discuss the film's merits or deficiencies with others. " ~ Elizabeth English
"Airplane!", Paramount Pictures
BOULDER NEWS:
BOULDER NAMED U.S. EARTH HOUR CAPITAL
By John Bear, Daily Camera Staff Writer
Boulder Flatirons Trail
June 29, 2016. Boulder has been designated the 2016 U.S. Earth Hour Capital by the World Wildlife Fund, a year-long challenge to encourage and recognize cities working to reduce their carbon footprint and respond to climate change threats. Boulder was chosen from 16 other US cities this year, according to a news release. The Earth Hour City Challenge included 21 countries this year.
MOONDANCE SUPPORTS & RECOMMENDS:
~ NATURE'S TRUTH ~
Beautiful, powerful images & sadly true.
Click on image below to view slide show:
~~~~~~~~~~~~~~~~~~~~~~~~~~~~~~~~~~~~~~~~~~~~~~~~~~
You can't replace old-growth rainforest lost to development. Once it's gone, it's gone forever. What took decades and generations to grow can be destroyed in a single afternoon — and this devastation is happening around the world, every day. Rainforests are home to more plants and animals than just about anywhere else on the planet. But more than half of these forests have already been destroyed. Forests that once seemed limitless have been devastated — cleared and charred to make way for farms, mines and roads, illegal logging and unsustainable development.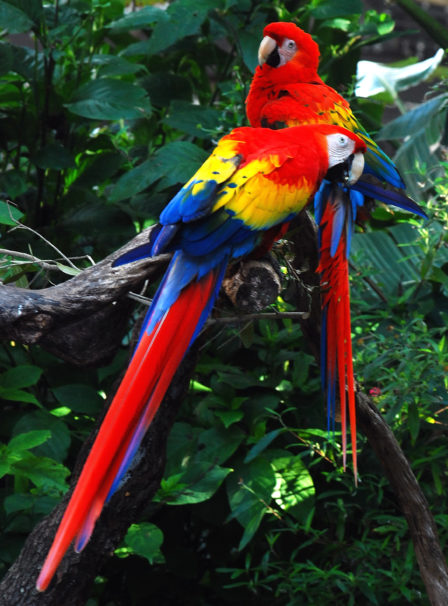 Rainforests aren't the only natural treasure at real risk of disappearing. Today's threats to nature are like none we've ever seen before in history. Every minute of every day we see habitat eroded, wild animals threatened, and the resources we need to survive disappearing. We all have a responsibility to preserve this planet not just for ourselves, but for our children and grandchildren, before it's too late.
We must save what's left, while there's still time. 
There are no second chances for our planet, and there is no second nature.
It's up to people like you and me who cherish our natural world to take action.
~~~~~~~~~~~~~~~~~~~~~~~~~~~~~~~~~~~~~~~~~~~~~~~~~~~~~~~~
Greenpeace Australia Pacific
Until very recently not many people had heard of the Munduruku People. Now, over 1 million people from around the world are standing with them to protect the heart of the Amazon. That's a phenomenal surge of support! When the Munduruku reached out to us asking us to help save their homes and the Amazon from a destructive mega-dam, we never imagined the amazing response we'd get.
Volunteers came to help them push for formal recognition of their land. Major newspapers published stories about this new threat to the Amazon. If the project goes through, thousands of amazing species of birds, mammals, fish and reptiles will be in grave danger. Few places in the world are as bio-diverse as the Amazon rainforest. It's our responsibility to speak out for its protection. Building this dam would flood an enormous area the size of New York City, releasing huge amounts of carbon and methane into the atmosphere. That's unacceptable. Speak out now.
GREENPEACE AUSTRALIA PACIFIC is part of a global movement of people taking action for a green and peaceful future. We are 100% independent and don't accept any money from business or government. So, we rely entirely on voluntary donations to carry out our campaigns. If thousands of us around the world take a stand with the Munduruku, we can send a clear message – the Brazilian government must protect the heart of the Amazon. The best way to help us keep fighting climate change, defending our oceans and protecting ancient forests is to make a donation. Thank you!
SOME THINGS TO THINK ABOUT:
"The thing always happens that you truly believe in; and the belief in that thing makes it happen." Frank Lloyd Wright
~~~~~~~~~~~~~~~~~~~~~~~~~~~~~~~~~~~~~~~~~~~~~~~~~~~~~~~~
"While you are dreaming of the future, and regretting the past, the present, which is all you have, slips away from you and is gone." ~ Hillaire Belloc
~~~~~~~~~~~~~~~~~~~~~~~~~~~~~~~~~~~~~~~~~~~~~~~~~~~
"The Wizard of Oz", MGM Studios
"Whatever you want to do, do it now. There are only so many tomorrows." ~ Pope Paul
~~~~~~~~~~~~~~~~~~~~~~~~~~~~~~~~~~~~~~~~~~~~~~~
"It may be that when we no longer know what to do, we have come to our real work, and that when we no longer know which way to go, we have found our real journey." ~ Wendell Berry
Please forward this news-blog to your creative artist colleagues!
 QUESTIONS OR COMMENTS?
EMAIL: moondancefestival@gmail.com
WEBSITE: www.moondancefilmfestival.com
BLOG: www.moondancefilmfestival.com/blog
Moondance has always been, and continues to be, a "Green" event!
No trees or natural habitats were harmed in the creation of this news-blog!