Moondance February News & Insider Tips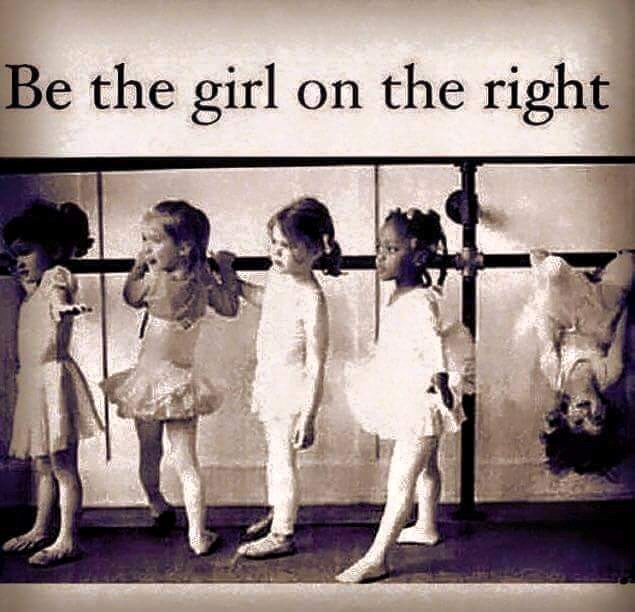 MOONDANCE 2016 CALL-FOR-ENTRIES:
Accepting submissions
January 1 through June 30, 2016
PLEASE VISIT THESE PAGES ON THE WEBSITE FOR MORE INFO:
LINK TO SUBMISSION CATEGORIES LIST
LINK TO AWARDS CATEGORIES LIST
LINK TO THE MOONDANCE MISSION STATEMENT
Moondance is also accepting submissions at:
MOVIEBYTES members can get a $5 discount on Moondance entry fees until the regular submission deadline, with the special MovieBytes code! And it's free to become a MovieBytes member.

WHAT'S IN THIS NEWS-BLOG:
CALL FOR ENTRIES
THE FIELD OF DREAMS: PLOT & STORYLINE
ON HOLLYWOOD MOVIES
GETTING & WORKING WITH AN AGENT
ON MUSIC IN FILM
ON WRITING
DRONE FILMMAKING, LEGALLY
THE HIDDEN LIFE OF TREES
MOONDANCE RECCOMENDS & SUPPORTS:
Creative Syrian Refugees
Save the American Buffalo
SOME THINGS TO THINK ABOUT
ON HOLLYWOOD MOVIES:
"What we need is a story that starts with an earthquake and works its way up to a big climax." ~ Sam Goldwyn
~~~~~~~~~~~~~~~~~~~~~~~~~~~~~~~~~~~~~~~
SCREENWRITING 101: GETTING AND WORKING WITH AN AGENT
February 6, 2016 By C J Perry
FilmSlate Magazine
As a screenwriter, there are a few ways to get your script sold and—possibly—made into a movie. Screenwriting contests have emerged as a way for unknown writers to get their name out there, but this requires either winning the contest or placing very high, and more than likely having to do it in multiple contests to get noticed. If you have the money and are a director as well as a writer, you can go the indie route, but providing you get the movie made, there is no guarantee of any kind of distribution. The most traditional way for a screenwriter to get his or her work sold and made into a movie is by getting an agent.
The first step is to find an agent. Agents, by virtue of their occupation, are well connected and can help a screenwriter immensely. If you find representation, this helps you out because an agent is supposed to only have talented writers as their clients, enhancing your reputation, while using theirs in the process. An agent should not charge anything unless they've sold your script. READ MORE:
~~~~~~~~~~~~~~~~~~~~~~~~~~~~~~~~~~~~~~~
ON MUSIC IN FILM:
"Music expresses that which cannot be put into words and that which cannot remain silent." ~ Victor Hugo   READ MORE:
~~~~~~~~~~~~~~~~~~~~~~~~~~~~~~~~~~~~~~~
ON WRITING:
dawnspitfire.wordpress.com
"Energy & Words is a unique process for writers to generate new work at a deeper, more vital level, and create more emotionally resonant writing, as well as to liberate and  maximize one's creative potential: body balancing (mild physical movement to balance the body's energy); meditation (a variety of focused meditations and techniques intended to clear the mind, and ready participants for active creation); writing (taking creative advantage of the ideas that surface during meditation); and sharing (both the work created and the ways in which it has surfaced). This process liberates and gives voice to one's memories, passions and observations, and moves one from the spontaneous self-expression of a first draft or journal to the careful crafting of written communication that may be a poem, story, screenplay, essay, or drama. Clarity and intention mark the work that is generated in this way!"
~ Pit Pinegar, www.pitpinegar.com
~~~~~~~~~~~~~~~~~~~~~~~~~~~~~~~~~~~~~~~
MORE ON WRITING:
The New Yorker magazine cartoon by Isaac Littlejohn Eddy
~~~~~~~~~~~~~~~~~~~~~~~~~~~~~~~~~~~~~~~
DRONE UPDATE: THINGS YOU NEED TO KNOW TO FLY & FILM, LEGALLY
By Bill Milling
American Movie Company
"Flying unmanned aircraft in violation of the Federal Aviation Regulations is illegal and can be dangerous," FAA Administrator, Michael Huerta, said in a statement. The Federal Aviation Administration requires a 333 exemption. You can file online.
But even with the 333 exemption, your drone pilot needs to actually be a pilot.  And to have at least a sport pilot's license. While we expect this requirement to be modified when the FAA updates its rules, for now… it's the law.
Do Not Fly Within Five Miles of an Airport:  There is a useful app called "Hover". You can download it from the App Store. It's free and it will show you your proximity to an airport.
Drone Flights for Fun: If you are flying a small drone just as a hobby, and do not use the footage for any commercial purpose, you may be exempt from most of the above.  You will still need to register your drone and you still can't fly within five miles of any airport.
THE HIDDEN LIFE OF TREES:
No. 1 on the best-seller list for non-fiction, In The Hidden Life of Trees, Peter Wohlleben shares his deep love of woods and forests and explains the amazing processes of life, death, and regeneration he has observed in the woodland and the amazing scientific processes behind the wonders of which we are blissfully unaware. Much like human families, tree parents live together with their children, communicate with them, and support them as they grow, sharing nutrients with those who are sick or struggling and creating an ecosystem that mitigates the impact of extremes of heat and cold for the whole group.
As a result of such interactions, trees in a family or community are protected and can live to be very old. In contrast, solitary trees, like street kids, have a tough time of it and in most cases die much earlier than those in a group. Trees in the forest are social beings.
They can count, learn and remember; nurse sick neighbors; warn each other of danger by sending electrical signals across a fungal network known as the "Wood Wide Web"; and, for reasons unknown, keep the ancient stumps of long-felled companions alive for centuries by feeding them a sugar solution through their roots. In nature, trees operate less like individuals and more as communal beings. Working together in networks and sharing resources, they increase their resistance.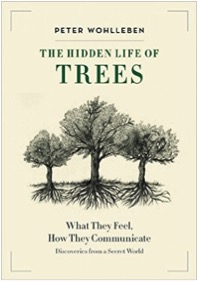 MOONDANCE RECCOMENDS & SUPPORTS
CREATIVE SYRIAN REFUGEES TAKING MATTERS INTO THEIR OWN HANDS!
One of the many tragic aspects of the Syrian conflict is the wanton destruction of its irreplaceable architectural and historic treasure. No one feels that loss more acutely than the Syrians who were forced to leave their country, but who have never stopped loving it. Concerned about what they might find when they are able to return home, a very talented group of refugees took matters — literally — into their own hands. Thanks to their ingenuity and industry, a community center in Za'atari has become an exhibit hall where models of destroyed, damaged or threatened sites are displayed. They use whatever materials they can find — discarded wood and plastics, local stone and clay, even wooden kebab skewers.
Click here to read the full story about how they are preserving their heritage for their children and grandchildren.
It often takes many years before a refugee family can be resettled or return safely to their native countries. You can help keep them sheltered and protected. Please give now.
~~~~~~~~~~~~~~~~~~~~~~~~~~~~~~~~~~~~~~~
HELP SAVE THE AMERICAN BISON
The plains bison is the largest land mammal in North America. Tens of millions of these iconic animals once roamed across much of North America. Right now, Yellowstone National Park is the premiere site for bison restoration in the US. However, there are restrictions in place that force park officials to kill bison when the herd count gets higher than 3,000 and bison leave the park.
Fort Peck tribes in northern Montana have established a quarantine site that is now ready and waiting to host surplus Yellowstone bison. The National Park Service is now evaluating whether to use the site as their preferred alternative location for surplus bison. For thousands of years, the plains bison provided food and shelter for tribal communities across the Northern Great Plains.
Today, Native Americans have an opportunity to do the same for the bison in return. Tell the National Park Service you support Fort Peck as the Preferred Alternative and help us contribute to conservation and cultural restoration efforts in North America. By supporting the allocation of Yellowstone bison by the National Park Service you are helping to put healthy bison back on their historic North American lands. https://support.worldwildlife.org/
SOME THINGS TO THINK ABOUT
"I am not what happened to me; I am what I choose to become." ~ Carl Jung
~~~~~~~~~~~~~~~~~~~~~~~~~~~~~~~~~~~~~~~
"I have arrived, I am home. My destination is in each step." ~ Thich Nhat Hanh Sometimes we simply forget to just pause and look. Sometimes what we're outwardly seeking is right in front of us.
~~~~~~~~~~~~~~~~~~~~~~~~~~~~~~~~~~~~~~~
"Life is like a camera, focus on what's important, capture the good times, develop from the negatives, and if things don't work out…take another shot!" ~ quote from Red Carpet Enterprises website
~~~~~~~~~~~~~~~~~~~~~~~~~~~~~~~~~~~~~~~
"Kindness in words creates confidence. Kindness in thinking creates profoundness. Kindness in giving creates love." ~ Lao Tse
Please forward this news-blog to your creative artist colleagues!
 QUESTIONS OR COMMENTS?
WEBSITE: www.moondancefilmfestival.com
BLOG: www.moondancefilmfestival.com/blog