* Moondance February Call-for-Entries & News!
"I am not what happened to me; I am what I choose to become." ~ Carl Jung
MOONDANCE 2017 CALL-FOR-ENTRIES:
Accepting submissions NOW through June 30, 2017!
With this internationally well-respected film festival, now in our 18th successful season, we aim to provide multiple viewpoints, address complex social issues, provide a forum for deliberation, and strengthen ties between a wide variety of local, regional, national and international audiences. Our mission is to present vibrant and memorable, accessible, relatable stories on film, which is an ideal means for communication across perceived boundaries of race, culture, place, and situation or circumstance, as well as age and gender.
PLEASE VISIT THESE PAGES ON THE WEBSITE FOR MORE INFO:
LINK TO SUBMISSION CATEGORIES LIST
Narrative feature, short, documentary, drone & animation films • Feature & short screenplays •Film scores • Short stories, stageplays & radio plays • short films & scripts for & by kids • TV pilots, episodics…and many more!
LINK TO AWARDS CATEGORIES LIST
LINK TO THE MOONDANCE MISSION STATEMENT
Moondance is also accepting submissions at:
CLICK HERE:
No submissions via Withoutabox.com!
(WAB is not prepared for listing online film festival events.)
The 2017 Moondance International Film Festival is offering free competition submissions for filmmakers, writers & music composers from Iran, Iraq, Libya, Somalia, Sudan, Syria and Yemen, the seven countries whose immigrant and refugee artists and others who were recently banned from entering the United States.
MOONDANCERS WRITE US:
"I think is it wonderful you are providing free submissions to the seven countries currently banned from entering the USA for the next 120 days!" ~ Heather Mehudar
"Thank you, Elizabeth! What a nice way to combat the cruelty and insanity." ~ Sharon Burtner
"Love Moondance's activism & offering free submissions from the 7 beleaguered Middle Eastern/African countries!! I have never been prouder to be a part of the Moondance global community. Artists are both the conscience & the inspiration of our world; the more outlets for our work, the better." ~ Lola Martin Balaguer, Activist, Moondance Award Winner, Writer/Filmmaker
"Thank you for your concern for our situation." ~ Maryam Naghibi
"I think what you did to help refugees & immigrants from various countries is very honorable and a great way to help and peacefully protest." ~ Cassia Hendrickson
MOONDANCE ANNOUNCEMENT:
Moondance 2017 is very pleased to announce that the entire film festival this season will be online-only! All submissions to be entered online, and all winning & selected films will be screened online. Now your film will have the opportunity for an audience of many thousands of viewers to preview it, on a computer or any mobile device, for a long time to come, instead of maybe an audience of 50-100 or so, screened only once at a local film festival's theatrical venue.
This is truly today's preferred, state-of-the-art & most important global networking, promotional & networking advantage!
THE ARTS ARE WORTH FIGHTING FOR!
This is an urgent plea to save the National Endowment for the Arts (NEA), the National Endowment for the Humanities (NEH) and National Public Radio (NPR). These entities are being financially threatened by the current administration, and this means drastic changes in infrastructure, economic growth, global outreach, jobs and vital funding for our country's arts organizations, humanitarian organizations and public news sources. Please take a few minutes to contact your state's Senators and your Congressional Representatives now. And please join us & sign the Arts Action Fund petition HERE: Thank you for your help. http://artsactionfund.org/page/s/trump-arts-petition
RECOMMENDED:
Now, more than ever, IKEA is proud of its vision to create a better everyday life for the many people – our co-workers, customers, and the community around us – both in the home and at work.
We believe that a better everyday life starts with equal rights for all

We believe that everyone deserves to be respected, valued and appreciated

We believe in the power of people working together: people from different backgrounds, nationalities, and beliefs, uniting to create a better everyday life for themselves and for one another

We believe that each of us has the responsibility to stand up for the dignity and rights of every individual, regardless of their race, ethnicity, religion, gender identity, sexual orientation, or any other individual characteristic

We believe that all homes – and all people – are created equal
To see what we have shared with our co-workers, please CLICK HERE.
Respectfully, Lars Petersson, IKEA US President
SOME THINGS TO CONSIDER:
"Strive not to be a success but rather to be of value." ~ Albert Einstein
~~~~~~~~~~~~~~~~~~~~~~~~~~~~~~~~~~~~~~~~~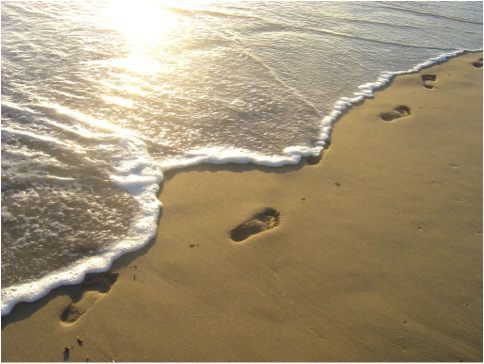 "The ultimate test of one's conscience may be one's willingness to sacrifice something today for future generations whose words of thanks you will never hear." ~ Gaylord Nelson
~~~~~~~~~~~~~~~~~~~~~~~~~~~~~~~~~~~~~~~~~
"A pile of rocks ceases to be just a pile of rocks the very moment you contemplate it, bearing within you the image of a cathedral or a castle." ~ Antoine Saint-Exupery (quote modified & updated from the original)
Please forward this news-blog to your creative artist colleagues!
QUESTIONS OR COMMENTS?
EMAIL: moondancefestival@gmail.com
WEBSITE: www.moondancefilmfestival.com
BLOG: www.moondancefilmfestival.com/blog