Moondance Extended Call-For-Entries Deadline!
Moondance Extended June Call-For-Entries Deadline!
For your best chance to win, send in your entry RIGHT NOW!
Due to popular demand, we have extended the entry deadline:
EXTENDED FINAL SUBMISSION DEADLINE: JUNE 30
AND…we rolled back the late entry fee to be the same as the regular fee: just $75!
 See our submission categories HERE!
Feature, short, documentary, & animation films, music videos, screenplays, stageplays, radio plays, short stories, treatments, kids scripts & films, TV pilots, and more!
Read our submission guidelines HERE!
Official Entry Form HERE!
Moondance now also accepts scripts for judging in these languages:
FRENCH, SPANISH, GERMAN, DUTCH & AFRICAANS
Our foreign-language readers are screenwriters & published writers!
Films may be submitted to Moondance by the director, producers, cinematographer, DP, film score composer, writer, editor or lead actor(s), with permission from the producer/director, as needed!
"Qui ne tente rien, n'a rien." (One who doesn't try will have nothing)  ~ French proverb
Withoutabox for Moondance International Film Festival is now fully active for this season's call for entries: www.withoutabox.com/login/1240
Moondance International Film Festival dates:
September 7th & 8th,, 2015
Boulder, Colorado USA
Check out the website for more info:
WEBSITE: www.moondancefilmfestival.com
NEWS-BLOG: www.moondancefilmfestival.com/blog
EMAIL: director@moondancefilmfestival.com
MOONDANCERS WRITE US:
"Moondance is such a distinguished and well-known screenwriting competition!" ~ Todd Bronson, Screenwriter, Henderson, Nevada
"The Moondance Film Festival has a tremendous reputation for impeccable film programming!" ~ Sean J.S. Jourdan, Writer, Producer, Director, Denver, Colorado
INSIDER TIPS ON WINNING SCREENPLAYS AT MOONDANCE:
Here's what we look for in judging screenplays for the Moondance: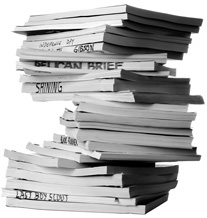 Unique story, well-told (most important element).

Proper script formatting

Edited for correct grammar, spelling & punctuation

Good, interesting dialog

Plenty of action & reactions

Visually interesting settings/locations

Story-arc & storyline

Relatable characters

Conflict & resolution

No gratuitous sex & gory violence (there just for the thrill)

Back-story & sub-text 

Women treated fairly (not all bitches or bimbos)

Is the story told cinematically, visually?
The logline, mini-synopsis & first page must be very interesting & make the reader want to continue. The first 5 or 10 pages of the screenplay are critical, as are the last 5 or 10 pages.
This is also relatable for stageplays, short stories, TV pilots, radio plays, and films.
MOONDANCE RECOMMENDS:
PLEASE HELP SAVE THE BEES!
Here's just a brief list of some of the millions of plants we would lose if our bees continue to perish, in this international crisis: Alfalfa, Almonds, Apples, Apricots, Avocados, Bamboo, Beans, Beets, Black-Eyed Peas, Blackberries, Bok Choy (Chinese Cabbage), Brazil Nuts, Broccoli, Brussels Sprouts, Cabbage, Cacti, Cantaloupe, Carrots, Cashews, Cauliflower, Celery, Cherries, Chestnuts, Clover, Cocoa, Coconut, Coffee, Corn, Cotton, Cranberries, Cucumber, Currants, Eggplant, Dates, Figs, Flax, Flowers, Grapes, Grasses, Green Beans, Guava, Hazelnuts, Honey, Kiwi Fruit, Lemons, Limes, Macadamia nuts, Maple trees, Mangos, Mushrooms, Mustard Seed, Nuts, Oats, Okra, Onions, Oranges, Orchid Plants, Palm Trees, Papaya, Peaches, Pears, Peppers, Plums, Pomegranates, Quince, Raspberries, Rose Hips, Safflower, Sesame seeds, Strawberries, Sugarcane, Sunflowers, Squash, Tangerines, Teas, Tomatoes, Turnips, Vanilla beans, Walnuts, Watermelon, Wheat, & etc.
Do you eat chicken, turkey, beef, pork, fish, buffalo, venison, and/or lamb? These animals need to eat, of course, and they feed on plants that are in danger of being lost if we lose pollinators like bees! Other herbivores, such as bears, birds, horses, koalas, deer, elephants, hippos, giraffes, pandas, yaks, silkworms, zebras, beavers, kangaroos, rabbits, gorillas, camels, tortoises, iguanas, geckos, butterflies, ants, earthworms, and so on, will all die out from starvation, if their food sources are not pollinated. When trees, grasses, wildflowers and other ground-covers are not pollinated, the rains will bring world-wide floods, mud-slides and dust-storms. Saving bees saves the world as we know it!
From the current Sierra Club newsletter: There's a good chance that you've consumed at least one fruit, vegetable or nut today – maybe even as you're reading this. But what would happen to those foods if the bees were gone? A recent annual survey of beekeepers showed that approximately 5,000 US beekeepers reported a bee loss of 42.1% last year. The crisis facing our bees is so bad, the White House has become involved. After years of pressure from people just like you, the EPA announced a moratorium on all of the new  bee-harming neonicotinoid pesticides (neonic) products and uses. This is a good first step in the right direction, but it does NOTHING to reverse the devastating impact of existing pesticides. This is exactly why we need to act!
A world without bees is unimaginable. But with your help, we won't let that happen. www.sieraclub.org
~~~~~~~~~~~~~~~~~~~~~~~~~~~~~~~~~~~~~~~~~~~~~~~~~~~~
MOZAMBIQUE HAS LOST HALF OF ITS ELEPHANTS!
Elephant poaching crises across Africa!
The results of our latest survey are in, and they are heartbreaking. Estimates from Mozambique suggest elephant populations have fallen by about 10,000 in just five years – a staggering 48% drop! That's 10,000 thinking, feeling, majestic creatures. 10,000 individuals defenseless against a poacher's bullet. All dead. And for what? Ivory trinkets? It's clear that we've reached crisis levels. How we respond and what we do next will determine the end of this story and the future of elephants. YOUR generous contribution will go directly to fund anti-poaching patrols, aerial surveillance, criminal prosecutions for poaching and ivory sales, and other key steps to halting the massacres. ~Wildlife Conservation Society
SOME OTHER THINGS TO CONSIDER:
"You don't stop laughing because you grow old; you grow old because you stop laughing." ~ Michael Pritcha
~~~~~~~~~~~~~~~~~~~~~~~~~~~~~~~~~~~~~~~~~~~~~~~~~~~~
"An error doesn't become a mistake until you refuse to correct it." ~ Orlando A. Battista
~~~~~~~~~~~~~~~~~~~~~~~~~~~~~~~~~~~~~~~~~~~~~~~~~~~~
"Life shrinks or expands in proportion to one's courage." ~ Florentine Proverb
~~~~~~~~~~~~~~~~~~~~~~~~~~~~~~~~~~~~~~~~~~~~~~~~~~~~
" We have art, so that we shall not be destroyed by the truth." ~ Friedrich Nietzsche
Please forward this news-blog to your creative colleagues!
 QUESTIONS OR COMMENTS?
director@moondancefilmfestival.com
WEBSITE: www.moondancefilmfestival.com
No trees or natural habitats were harmed in the creation of this news-blog!