Moondance 2016: This is Your Last Chance to Win!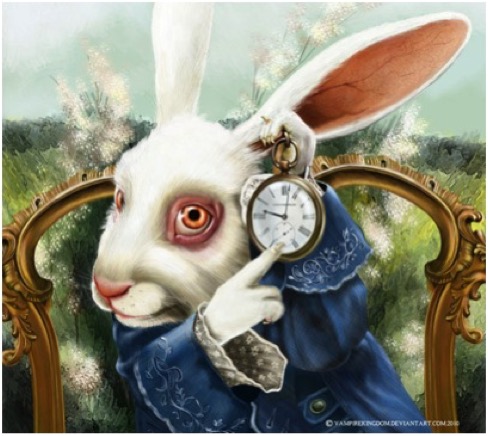 2016 FINAL CALL-FOR-ENTRIES!
~ June 30th DEADLINE FOR LATE ENTRIES! ~
For your best chance to win, send in your entry RIGHT NOW!
See our many Submission Categories HERE!
(Films, written works & music)
See our coveted Awards Categories HERE!
Entries may be submitted by writers, filmmakers, directors, producers, editors, cinematographers, composers, actors or distributors.
Our festival attendees, over the years, and our filmmakers, writers & composers who have submitted great projects, in all genres and categories, have come from

Argentina, Australia, Austria, Bahrain, Bangladesh, Belgium, Bosnia, Brazil, Bulgaria, Canada, Chile, China, Colombia, Costa Rica, Croatia, Cuba, Curaçao, Cyprus, Denmark, Dubai, Egypt, Estonia, Ethiopia, Finland, France, Georgia, Germany, Greece, India, Iran, Ireland, Israel, Italy, Japan, Korea, Lithuania, Luxemburg, Madagascar, Malta, Marshall Islands, Mexico, Nepal, Netherlands, New Zealand, Norway, Panama, Portugal, Russia, Serbia, Singapore, Slovakia, Slovenia, South Africa, South Korea, Spain, Sweden, Switzerland, Tasmania, Tibet, Turkey, Ukraine, United Arab Republic, the UK, the US, Venezuela, and more!
Moondance now offers feedback & professional critiques on screenplays, stage plays, and TV pilots that are submitted for the 2016 competition, for only $50!  Select the FEEDBACK option on the FilmFreeway entry form, or the Moondance entry form. Meet our professional reader, Jasmine Sahu, at: https://moondancefilmfestival.com/meetouradvisoryboard/
DON'T MISS THESE PLANNED EVENTS AT THE 2016 FILM FESTIVAL:
~September 4th & 5th, Boulder, Colorado, USA~
INDIE FILM SCREENINGS (documentaries, animation, music videos, foreign, feature & short films)
PROFESSIONAL WORKSHOPS FOR FILMMAKERS, WRITERS & COMPOSERS
PRODUCTIVE NETORKING PARTIES & EVENTS DAILY
CELEBRITY APPEARANCE & PHOTO-OPS
KEYNOTE SPEAKER
PRIVATE CONSULTATIONS WITH THE PROS
Q&As WITH THE FILM DIRECTORS
AFTER-PARTIES EACH EVENING
GALA AWARDS CEREMONY & BANQUET RECEPTION!
Boulder's famous Flatirons Peaks & Greenbelt, less than a mile from downtown!
WANT TO HELP OUT DURING THE 2016 FILM FESTIVAL?
See our list of volunteer opportunities & download the sign-up form HERE
Our dedicated volunteers help make this event so successful!
Volunteers can earn free tickets to films & workshops, based on volunteer hours
SUBSCRIBE NOW to the popular Moondance news-blog for info, updates, articles, creative inspiration, & announcements: www.moondancefilmfestival.com/blog
If you've already submitted your project to the 2016 competition,
& have subscribed to the news-blog, thanks a million!
Check out the website for more info:
WEBSITE: www.moondancefilmfestival.com
EMAIL: director@moondancefilmfestival.com
MOONDANCERS WRITE US!
Elizabeth English, founder & executive director of the Moondance International Festival, went above and beyond to help me on my screenwriting journey.  She called, not only to tell me my script was a finalist, but also to give me detailed suggestions for revising both the script, title and the logline.  Her generous support came at a crucial time and kept me going on a challenging project.  When I asked her why she was helping me so much, with all she had to do, she answered, "Because your story needs to be told."  I am thrilled to say that my script, now called Scandalous, has been optioned by Painted Saint Entertainment.  A big thanks to Elizabeth and Moondance! ~ Kate Danaher Parks, USA
Why don't more film festivals recognize film scores and composers? You have the imagination to recognize film scores and composers at your festival, and this is amazing. Every touch you give to your festival, from the logo to the philosophy, is a gift to artists. And this is so rare to find something positive. Thank you, Elizabeth, for the chance you give me, but also and mostly for your sincerity and positive energy. ~ Anthony Cedric Vuagniaux, composer, Switzerland
BOULDER NEWS OF INTEREST
The Dalai Lama made his long-awaited appearance in Boulder at the University of Colorado, on June 23rd, 2016, as the Tibetan leader led two teachings at the university's Coors Events Center in Boulder. A large crowd, many of whom were local Tibetans, greeted His Holiness when he arrived at the St. Julien Hotel in downtown Boulder on Wednesday, where the 17th annual Moondance International Film Festival will also take place in September.
The 80-year-old Tibetan leader, who is the 14th Dalai Lama, last visited Boulder in 1997. When CU opened the doors to the Coors Event Center for the first teaching, a long line had formed outside the arena with people from Boulder, and beyond, eager to see and hear the Dalai Lama teach. During a two-hour morning session, the spiritual leader spoke on "Eight Verses of Training the Mind" to members of the public. Then, in the afternoon, he spoke to CU students, employees and alumni about "Educating the Heart and Mind". Altogether, some 18,000+ people heard the Dalai Lama speak.
SOME THINGS TO THINK ABOUT
By New Yorker cartoonist, Isaac Littlejohn Eddy
"A pessimist is one who always finds difficulties in opportunities; an optimist is one who always finds opportunities in difficulties." ~ Anonymous
~~~~~~~~~~~~~~~~~~~~~~~~~~~~~~~~~~~~~~~~~~~~~~~~~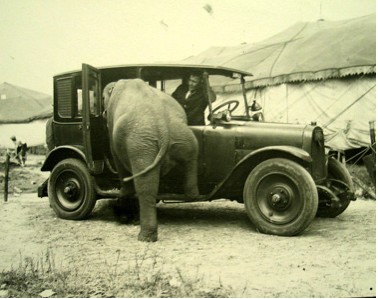 "Always bear in mind that your own resolution to succeed is more important than anything else." ~ Abraham Lincoln
~~~~~~~~~~~~~~~~~~~~~~~~~~~~~~~~~~~~~~~~~~~~~~~~
"Be courageous and bold. Make a difference. Stay true to your principles, but live passionately and well. Experience new things. Love and be loved." ~ Author Unknown
~~~~~~~~~~~~~~~~~~~~~~~~~~~~~~~~~~~~~~~~~~~~
UNREAL SCENES IN MOVIES & TV! 
(25 Things I don't understand)
CAR CHASES: Why must they always, at some point, crash into trash cans or fruit & vegetable carts?
DARK ROOMS: Why do the cops always investigate dark rooms or basements with flashlights, instead of just turning on the lights?
DOORWAYS: When someone runs away from a house or room, why does the remaining person stop at the doorway, calling the person's name, and not go any farther out from the doorway?
TV NEWS: How is it possible that when someone needs to see something on the news, when they turn on the TV, it's exactly what they wanted to see?
RAIN: Why does "rain" run right down the windows in a house or building? In reality, there are roof eaves & overhangs to stop rain from flowing down windows.
PURSES: Why don't women ever carry a purse? How can they go out all day with no car or house keys, no cell phone, no billfold/money/credit cards, no ID, & etc.? Is it to make women seem helpless, instead of independent & in control, & in need of a man's assistance?
PURSES II: Why is it that the only women who carry purses are either older women, bag ladies or prostitutes?
PARKING: Why do cars always park immediately in front of office buildings downtown, with no other cars parked nearby & no parking meters?
PARKING II: Why do people park their car 100 yards away from a house they are visiting or investigating, and then walk all the way, when there is a driveway right up to the place & plenty of parking closer?
SEX: Why, after a wild sex scene, does the man immediately get out of bed wearing undershorts?
SEX II: Why, after a wild sex scene, does the woman wrap the covers around herself, get up, and drag them off the bed, so the man can't see her naked?
SHOWERS: Why are showerheads always on the middle of the ceiling in the shower, causing the bather to be almost drowned, & blinded by shampoo in his or her eyes?
SHOWERS II: Why, when a woman is in the shower, is there never a towel nearby, & she has to ask someone to bring her one? Doesn't she know she'll need to dry off?
DAILY NEEDS: Why do people in movies rarely eat, sleep or use the bathroom?
FEMALE COPS: Where do the handcuffs, guns, cell phones, flashlights & other gear come from, when needed, since they are always wearing skin-tight uniforms, with no bulky gear apparent?
CSI & FORENSICS: Why do the women techs in these movies & TV shows always wear tight, revealing clothes, high-heel shoes, long, painted fingernails, with their long hair hanging loose, and no safety glasses or face-masks? Wouldn't they contaminate a crime scene like that?
DRIVING: Why don't people wear seatbelts in movies or TV shows, unless they are a family with kids in the car?
COFFEE: Why don't people ever put cream or sugar in their coffee, and steam doesn't waft up from the cup? Does everyone in movies & on TV drink their coffee black & cold? Or is it because they're really pouring cold Coca-Cola in those cups?
DANGER: Why do women always stand and stare at whatever dangerous happens, covering their mouths and screaming, waiting for the man to tell them to run away, or dragging them away, crying & protesting that they want to stand there (& be hurt or killed if not rescued)?
FIGHTING: Why don't people being attacked use their hands or legs & feet to fight back? Why do they just stand there, arms hanging down, feet on the floor, being attacked & hit?
POLICE STATION: Why are there always two cops shoving three prostitutes through the back of the squad room in these scenes? Why are those three people always one fat, older blonde in a bad wig, one stumbling, stoned Latina & one tall African-American transvestite? (All 3 with big purses, BTW)
GUESTS: Why, when someone opens the door & sees a visitor they didn't expect, do they always say, rudely, "What are you doing here?"
MORNING: Why, in a bedroom scene, when the alarm clock rings. Does the actor always fumble trying to shut it off, & knock the clock to the floor? Hasn't he or she ever heard the alarm ring before now?
TV: Why aren't there televisions in most living rooms? Don't people watch TV?
COWBOY MOVIES: Why don't the older people & elderly Indians ever need glasses, or do they all have perfect 20/20 vision, even when ancient?
Do you have more? Email me to add to the list!
MOONDANCE SUPPORTS & RECOMMENDS
SAVE THE TIGER!
Tigers have been hunted, killed, poached, and pushed out of their habitats by humans. We humans have contributed to the rapid decline of these beautiful big cats, and now only 3,200 tigers remain in the wild. It is our responsibility to protect what is left of the tigers and allow them to reclaim their place in the wild. Together we can do it! It starts with supporting the right organizations. That's why Moondance supports the Wildlife Conservation Society, which has more boots on the ground protecting tigers than any other organization in the world. Will you join us?
~~~~~~~~~~~~~~~~~~~~~~~~~~~~~~~~~~~~~~~~~~~~~~~~~~~
HELP SAVE THE LAST 300 DESERT ELEPHANTS OF MALI
The Gourma region of central Mali, Western Africa, is home to one of the very last herds of desert elephants. Mali's special elephants are the remains of a population that makes the longest annual migration to find water and food of all elephants. But like other elephants in Africa, they're disappearing at an alarming rate, due to global warming and extensive poaching, and Mali's desert elephants could go extinct much sooner than others. Poachers killed more than 80 desert elephants in 2015, for their ivory tusks, with 16 more killed just since January this year. These very special elephants could be extinct in only three years unless the Malian government does more to protect them from poachers. Poachers have taken advantage of the political unrest and violence in the lawless north to step up their ivory trafficking. THE SITUATION IN MALI IS URGENT! If people like you take a stand on the elephants' behalf, we have an opportunity to save this herd for future generations. Your message to the Environment Minister will help save Mali's desert elephants.

Please forward this news-blog to your creative artist colleagues!
 QUESTIONS OR COMMENTS?
EMAIL: moondancefestival@gmail.com
WEBSITE: www.moondancefilmfestival.com
BLOG: www.moondancefilmfestival.com/blog
Moondance has always been, and continues to be, a "Green" event!
No trees or natural habitats were harmed in the creation of this news-blog!