LAST CHANCE TO WIN THE 2014 MOONDANCE!
Let's Make a Splash!
MOONDANCE EXTENDED 2014 SUBMISSION DEADLINE!
DUE TO POPULAR REQUEST,
MOONDANCE HAS EXTENDED THE REGULAR SUBMISSION DEADLINE
TO JULY 15th!
Be sure to submit your project right now,
For a chance to win the Moondance!
FILMS (SHORTS & FEATURES, DOCUMENTARIES, NARRATIVE, ANIMATION, MUSIC VIDEOS)
SCREENPLAYS
FILM SCORES & ORIGINAL MUSIC
STAGEPLAYS
SHORT STORIES
TV PILOTS
RADIO PLAYS
REALITY TV SERIES CONCEPTS
and more!
SUBMISSION DEADLINE: JULY 15
Thanks a million for all the fabulous 2014 competition submissions, received so far, in all categories & from all over the world! What a talented bunch of artists all of you are! I look forward to personally previewing the newest ones, too. ~ Cheers, Elizabeth
 THE 2014 MOONDANCE INTERNATIONAL FILM FESTIVAL
WILL TAKE PLACE IN BEAUTIFUL BOULDER, COLORADO, USA,
SEPTEMBER 26, 27, 28, 2014.
• True to the spirit of the best of important and meaningful films, professional workshops & seminars, pitch-panels, networking events, and so on, Moondance is supported and attended by those people who value the best in quality films, as well as the Moondance mission, and share a passion for the power of great films to entertain, inspire, encourage, educate and challenge peoples' perceptions.
• Moondancers are part of an amazing worldwide community; a unique collaboration of multi-talented writers, film score composers and filmmakers. The Moondance mission is to entertain, inform, inspire, encourage and educate. We honor those artists who, through their creative work, actively increase awareness, provide multiple viewpoints, address complex social issues, and strengthen ties between international audiences At Moondance, you can come together with other writers, directors and producers to create new opportunities, develop tools for success and forge new alliances within the international film and entertainment industry.
•  "The uniqueness and integrity of The Moondance International Film Festival brand, its global reputation for the highest quality, as well as its important mission and goals, and now celebrating our 15th season, is a rare and unmatchable asset. Talented filmmakers, writers and composers from around the world submit their work to the annual Moondance competition; enthusiastic audiences attend the film festival's screenings of the best indie films, its professional workshops and popular networking events; and sponsors, in-kind donors and friends of Moondance contribute financially to its continuing success, helping the festival to grow and thrive. I am sincerely grateful for this ongoing support! "  ~ Elizabeth English, Moondance Founder & Executive Director
MOONDANCE IS SEEKING VOLUNTEERS & INTERNS FOR THE 2014 FILM FESTIVAL!
 Please e-mail us at: volunteers@moondancefilmfestival.com, with FESTIVAL VOLUNTEER in the subject line, and let us know in what area(s) you'd like to offer your services. We will be needing dedicated volunteers & interns for the following positions:
TICKET SALES @ THE DOORS
TICKET SALES
NETWORKING PARTIES COORDINATOR
EMCEES AT FILM SCREENINGS
TICKET TAKERS
DRIVERS
CELEBRITY WRANGLER
GENERAL, AS-NEEDED ASSISTANTS
and more! See the volunteer sign-up page HERE!
All volunteers & interns can earn free festival tickets to films, parties, and workshops, and/or Moondance logo T-shirts or totes, based on their position and hours worked! Interns can also earn school credits. The festival will take place in beautiful Boulder, Colorado, USA, September 26, 27, 28, 2014. Some positions require pre- and post-festival time.
MOONDANCERS WRITE US:
• "Besides being the only festival that appealed to me, and the only festival I have submitted to, and the event also coincides with my 50th birthday. I keep picturing myself enjoying Colorado on my big day" ~ Donna-Lynne Larson
• "Thanks for everything, Elizabeth. My awards with Moondance in 2012 and 2013 have really helped propel my career to the next level in publishing and filmmaking.~ Amy McCorkle 
SOME THINGS TO THINK ABOUT:
"We are each of us angels with only one wing, and we can only fly by embracing one another." ~ Luciano de Crescenzo
~~~~~~~~~~~~~~~~~~~~~~~~~~~~~~~~~~~~~~~~~~~~~~~~~~~~~~~~~~~~~~~~
"Each of us must rejoice twice when we have a partner for our joy; a friend shares our problems, disappointments and sorrows, and makes them easier to bear, but a friend adds to our joys, our successes, our happiness, and makes them double." ~ Anonymous
~~~~~~~~~~~~~~~~~~~~~~~~~~~~~~~~~~~~~~~~~~~~~~~~~~~~~~~~~~~~~~~~
"The heart that loves is always young!" ~ Anonymous
 ~~~~~~~~~~~~~~~~~~~~~~~~~~~~~~~~~~~~~~~~~~~~~~~~~~~~~~~~~~~~~~~~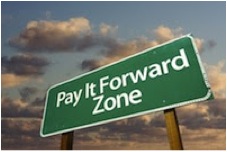 "Generosity is courage of the highest order, for the brave are prodigal of the most precious things." ~ Charles Caleb Colson
~~~~~~~~~~~~~~~~~~~~~~~~~~~~~~~~~~~~~~~~~~~~~~~~~~~~~~~~~~~~~~~~
"Being lonely increases the risk of everything from heart attacks to dementia, depression and death, whereas people who are satisfied with their social lives sleep better, age more slowly and respond better to medications. The effect is so strong that curing loneliness is as good for your physical and emotional health as giving up smoking. ~ Jo Marchant, science journalist 
MOONDANCE SUPPORTS & RECOMMENDS:
 Make the Bison America's National Mammal
In the early 1800's, tens of millions of bison stretched across America's rolling grasslands. Strong and resilient, these herds helped shape our nation's heartland.By 1884, however, the bison had been hunted to near extinction. It wasn't until the 1930s that our nation's leaders were able to restore a small percentage of bison back to public lands. Since then, the American bison population has struggled to rehabilitate any further.
 But you can help. WWF is working hard to ensure that large herds of bison are established on public and tribal lands within the Northern Great Plains. They are a powerful testament to the history and heritage of the Plains Indians and the North American continent. Together, we can help the bison make a comeback.
Help us acknowledge the American bison as the symbol of freedom, strength and self-determination it is. Through advocating the passage of the National Bison Legacy Act, we can designate the bison as the national mammal of the United States. TAKE ACTION NOW!
2014 FESTIVAL QUESTIONS OR COMMENTS?
https://moondancefilmfestival.com/contact-us/
WEBSITE: www.moondancefilmfestival.com
NEWS-BLOG: www.moondancefilmfestival/com/blog
• PLEASE READ & SUBSCRIBE TO THE POPULAR MOONDANCE NEWS-BLOG & JOIN THE MOONDANCE INTERNATIONAL FILM FESTIVAL GROUP ON STAGE32.COM & LINKEDIN.COM, TOO.
* Moondance ranks in the top 5% for all profile views at LinkedIn! *