Last Chance for the 2015 Moondance!
Come join us to see the best of indie films from the US & around the world!
Moondance International Film Festival
September 7th & 8th, 2015
Beautiful Boulder, Colorado USA
The 2015 film program features several world premieres, a sneak preview, plus Tom Shadyac (Bruce Almighty, Ace Ventura: Pet Detective, Patch Adams), Ed Asner, Susan Rockefeller, Julian Lennon, America's Got Talent's Hammerstep, and others! 
Film tickets are still only $10, souvenir logo T-shirts & totes are available,
& best of all: the entire festival is always welcoming, affordable & user-friendly!
EVENTS AT THE FILM FESTIVAL:
INDIE FILM SCREENINGS (documentaries, animation, music videos, feature & short films)
PROFESSIONAL WORKSHOP FOR FILMMAKERS & WRITERS (Titles & Loglines)
PRODUCTIVE NETORKING PARTIES & EVENTS
PRIVATE CONSULTATIONS WITH THE PROS
SPECIAL VIP CELEBRITY FILM
Q&As WITH THE FILM DIRECTORS
GALA AWARDS CEREMONY & RECEPTION!
COCKTAIL NETWORKING AFTER-PARTIES
~~~~~~~~~~ COME JOIN US FOR THE 16th ANNUAL MOONDANCE! ~~~~~~~~~~~
Boulder's #1 & longest-running international film festival
Monday & Tuesday • September 7th & 8th
6:PM – midnight
Hotel Boulderado • Conference Area
Columbine & Alpine Theaters
2115 13th Street, Boulder, CO
~ Tickets are available at the venue box office during the event days & times. ~
  IMAGES FROM JUST SOME OF OUR GREAT 2015 FILMS:
For more info:
Check these links for 2015 festival info:
ANNOUNCEMENT OF SELECTED FILMS
COMPETITION RESULTS – FILM AND FILM SCORES
COMPETITION RESULTS – WRITTEN WORKS
MOONDANCERS COME FROM AROUND THE WORLD!
Moondancers are part of an amazing worldwide community; a unique collaboration of multi-talented writers, film score composers, filmmakers and audiences. The Moondance mission is to entertain, inform, inspire, encourage and educate. We honor those artists who, through their creative work, actively increase awareness, provide multiple viewpoints, address complex social issues, and strengthen ties between international audiences At Moondance, you can come together with film audiences, filmmakers, writers, directors, producers, actors, agents, and composers to create new opportunities, develop tools for success and forge new alliances within the international film and entertainment industry.
In our continuing efforts to promote top-quality original filmmaking, writing and music composition by talented artists from around the world, the Moondance International Film Festival is very pleased to announce that our festival competitions have brought in great submissions, in all categories, from: Argentina, Australia, Austria, Bangladesh, Belgium, Bosnia & Herzegovina, Brazil, Bulgaria, Canada, Cayman Islands, China, Colombia, Costa Rica, Croatia, Curaçao, Cyprus, Denmark, Egypt, Estonia, Finland, France, Georgia, Germany, Greece, Iceland, India, Iran, Iraq, Ireland, Israel, Italy, Korea, Lithuania, Luxemburg, Malta, Marshall Islands, Mexico, Montenegro, Netherlands, New Zealand, Norway, Peru, Romania, Russia, Serbia, Singapore, Slovenia, South Africa, Spain, Sweden, Switzerland, Tasmania, Turkey, Ukraine, United Arab Republic, the UK & US, Venezuela, and more!
"Within the global entertainment industry, film, television, stage and radio actors are the public representatives of all people, and should come in all genders, sizes, colors, ethnic backgrounds, ages, locations, abilities, and appearances; not just young, white, male, and physically attractive." ~ EE
FESTIVAL VOLUNTEERS WANTED!
You are cordially invited to volunteer to help out at the film festival!
All volunteers can earn free movie tickets for hours worked.
Contact Meghan at:
With "MIFF volunteer" in the subject line.
• Another great way to make this film festival even more successful is to contact your social media, organizations, blog, website & mailing list/ colleagues right now about the upcoming Moondance event & strongly recommend that they attend, too! Let's fill those theater seats!
MOONDANCE RECOMMENDS
~ FIRST IMPRESSIONS: ~
TITLES & LOGLINES WORKSHOP
Presented by Elizabeth English
Wednesday, September 9th
Noon-2:PM • Limited to 10 attendees
Hotel Boulderado • Corner Bar Loft
"You've got 5 minutes; pitch me what you've got." That's what the entertainment industry producers, directors, actors & agents, the real movers & shakers, will tell you. But to get that first meeting or even a reply to your query letter, you need an interesting, attention-getting & unique title and logline for your script, story or film. Elizabeth has developed a sure-fire method for quickly finding that great, eye-catching title, and a sizzling short logline to go with it. You'll end up with a great title & logline, and knowing how to "dress" your scripts, stories or films for that all-important first impression, and…success!
MORE HAPPY MOONDANCERS WRITE US:
• "I just wanted to drop you a short note of appreciation of your advice and kind responses to my piece, "Victor".  I was really happy to make the semi-finalist list, thank you!!  I can only imagine how thrilled the finalists and ultimate winners were.  Thank you for putting on the competition, and in particular the helpful, personal and engaged response you gave me. There are plenty of discouragements in this process to overcome and continue overcoming, it goes with the territory, but the encouragement that you and your contest has given me, has been priceless." Tony Heaver-Wren, Cayman Islands
• "There's no doubt that the Moondance is an important and fun event. Wishing you all the success in the world!" ~ Janice Garden Macdonald, award-winning author & screenwriter, environmental conservationist, Canada
• "Thanks so much for recognizing my music video, I am Gone. It means so much to me to know that it will be seen and that the message came across. Congratulations to everyone who made your selections. Thanks for all the wonderful work you do!" ~ Andie Naar, USA
• "I'm a finalist in the Film Score category for the 2015 Moondance International Film Festival, for EP, The Aftermath of a Silent Storm.  I really want to thank you. I'm very excited at being finalist in the Film Score category at such a well-known film festival." ~ Simon-Gabriel Auger, Canada
• "Set in the beautiful foothills of the Rocky Mountains, the Moondance International Film Festival is a breath of fresh air – especially for those who feel their more soulful writings and productions are shunted aside by the mainstream festivals. Moondance awards not those films with the most car crashes and mayhem, but those with the courage to show nonviolent heroism and nurturing values. And they award the best screenplays, short stories, stageplays, scripts for TV episodes, children's stories, and even music scores and libretti. It's an opportunity to get the recognition and exposure you deserve.  In contrast to the more glitzy festivals that originate in the macho world of power and money, the Moondance festival reaches for that soul connection — people writing stories or making movies that make a difference." ~ Arthur Kanegis, Baja California, Mexico / READ MORE: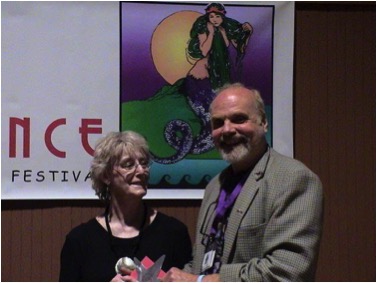 MOONDANCER NEWS:
• Sonya Lea, 2015 Moondance winner for her short film, Every Beautiful Thing, will be at a book-signing for her memoirs, Wondering Who You Are, in Seattle, September 11. Her book has also gotten an Editor's Pick on Oprah! Sonya and the film's composer, Trey Gunn, also a 2015 winner for his film score for Every Beautiful Thing, will be at Moondance for the film screening, their Q&A, and the networking parties, too.
• Our much-coveted Moondance Calypso Awards will be presented at the Moondance awards ceremony to dedicated &  long-time local environmental activists, Jim Morris & Leslie Glustrom. Jim Morris also creates our organic Moondance logo T-shirts & totes, annually, since 2000.
• About the Calypso Award (named after Jacques Cousteau's ship): This award is to recognize, encourage & reward a spirit of enterprise in saving the environment, habitats and wildlife by dedicated and creative individuals from around the world. The award is presented annually to the person who expands knowledge of our world, seeks to improve our quality of all life on the planet, inspires others, and actively contributes to the betterment of humankind and the natural world.


• Finally revealed: Who is the artist who designed the Moondance Mermaid logo back in 1999, when the Moondance was founded? Answer: Our festival founder & executive director, Elizabeth English.
SOME THINGS TO THINK ABOUT: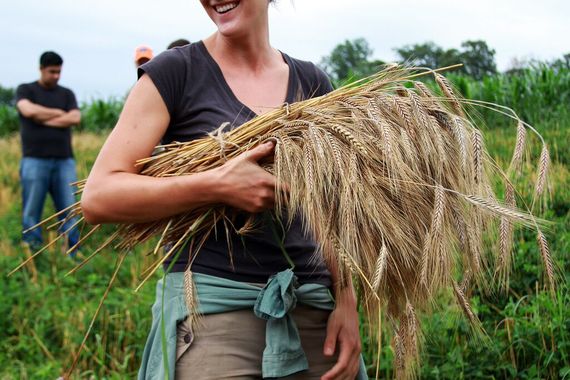 "Good intentions are, at least, the seeds of good actions; and everyone ought to sow them, and leave it to the soil and the seasons as to whether anyone gathers the harvest." ~ William Temple
~~~~~~~~~~~~~~~~~~~~~~~~~~~~~~~~~~~~~~~~~~~~~~~~~~~~~~~~~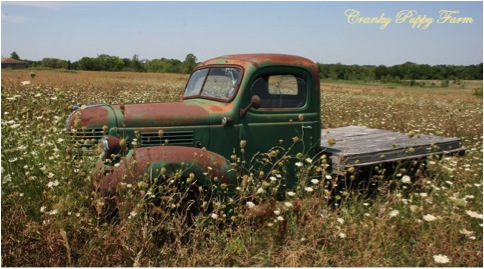 "Regret for the things we did can be tempered by time; it is regret for the things we did not do that is inconsolable." ~ Sydney Harris
~~~~~~~~~~~~~~~~~~~~~~~~~~~~~~~~~~~~~~~~~~~~~

Please forward this news-blog to your creative artist colleagues!
Join our 8583 connections, to date, on LinkedIn.com
 QUESTIONS OR COMMENTS?
director@moondancefilmfestival.com
WEBSITE: www.moondancefilmfestival.com
NEWS-BLOG: www.moondancefilmfestival.com/blog
No trees or natural habitats were harmed in the creation of this news-blog!