Last Chance for 2016 Moondance Regular Entry fees!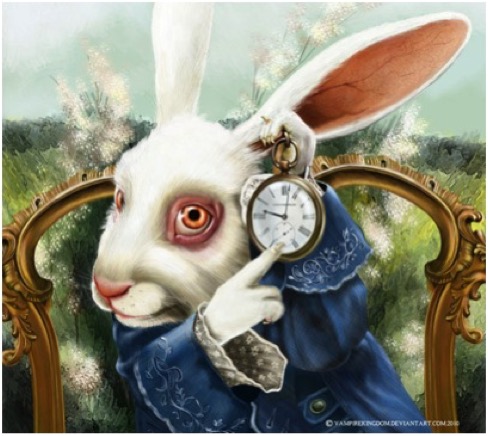 ~ MAY 31st DEADLINE FOR REGULAR ENTRIES! ~
MOONDANCE 2016 CALL-FOR-ENTRIES!
For your best chance to win, send in your entry RIGHT NOW!
 See our Submission Categories HERE!
See our Awards Categories HERE!
Click on the links below for entry forms:
[table id=87 /]
If you've already submitted your project to the 2016 competition, & have subscribed to the news-blog, thanks a million!
WEBSITE: www.moondancefilmfestival.com
EMAIL: director@moondancefilmfestival.com
PLAN NOW TO ATTEND THE 17th ANNUAL
MOONDANCE INTERNATIONAL FILM FESTIVAL
SEPTEMBER 4th & 5th
BOULDER, COLORADO USA 
SUBSCRIBE NOW to the popular Moondance news-blog for info, updates, articles, creative inspiration, insider tips, & announcements:
www. moondancefilmfestival.com/blog
MOONDANCERS WRITE US
"I am a first time film-maker, and I have just completed a very passionate piece about alcoholism and recovery. To be accepted to the Moondance International Film Festival would be amazing, because your mission statement is hands down the most positive and encouraging message I have seen. Not only that, but as someone who spent 8 years in Colorado, I would be honored to bring my inspiring film back to the state I love so much." ~ Ryan Slattery
"In recent years, I've been inspired by the number of women who have spoken up about gender discrimination in the industry, and I'm very excited and grateful that Moondance exists to champion women's voices. Thank you for providing a forum for diverse filmmakers! There's been a lot of great work lately by women's activists to make our storytelling more diverse. Because nearly 60% of women 15-50 are mothers, we believe that parenting should be a part of the conversation." ~ Mathilde Dratwa www.momsinfilm.org
INSIDER TIP:
MAKING A GREAT PROMOTIONAL TRAILER
By Elizabeth English
Do you want to have a really good 2-3-minute trailer to send to producers, studios, film festival competitions, for your website & in social media ? Haven't quite finished post on your film yet, but want to promote it now? How about making a trailer for your screenplay to help sell it, or to promote donations on a crowd-funding website for film production?
Great trailers are in a special class of their own; little polished gems that showcase your film, and make people want to see more! But film trailers can be more difficult to make really well than the entire film, itself.  It can be more time-consuming, judicious editing must be a main concern, you have to tell the main story, theme & concept quickly, harder scene decisions need to be made, and you need to sell your film in three to five minutes, max!
Can you tell the main story, introduce the lead characters, show the main conflict, and give the viewer a visual, memorable impression in under three to five minutes? And, remember, you need to hook the viewer in the first few seconds! You probably don't even have a full 5 minutes to do the job, unless the first 30-60 seconds are fantastic. READ MORE!
Geena Davis believed "Thelma & Louise" would change film for women
Academy Award-winning actor Geena Davis says she genuinely expected the incredible success of "Thelma & Louise" 25 years ago to bring about real change for women in film. However, reflecting on the media's reaction at the time, Davis said: "I totally believed it. As time wore on, I realized — so every few years a movie comes out starring women and does great. … Twenty-five years later, it's astounding to realize that things have not changed in any way." READ MORE:
MOONDANCE SUPPORTS & RECOMMENDS:

Medical aid where it is needed most. Independent. Neutral. Impartial.
http://www.doctorswithoutborders.org
At its core, the purpose of our humanitarian action is to save the lives and ease the suffering of people caught in acute crises, thereby restoring their ability to rebuild their lives and communities. In the countries where Doctors Without Borders/Médecins Sans Frontières (MSF) works, one or more of the following crises is occurring or has occurred: In conflict zones, MSF does not take sides. We provide medical care based on needs alone. With more than 40 years experience, MSF are experts in rolling out emergency disaster response.
A large part of our work focuses on providing care to people caught in hidden emergencies. We work around the world to help provide people fleeing their homes with the medical care they need. In many places, Doctors Without Borders/Médecins Sans Frontières (MSF) is able to have an impact beyond its immediate activities, reaching populations or pioneering the use of practices in ways that have far-reaching and lasting consequences.
Find out how you can support MSF's lifesaving work.
~~~~~~~~~~~~~~~~~~~~~~~~~~~~~~~~~~~~~~~~~~~~~~~~~~~~
CAN CITIZENS SUE THE GOVERNMENT OVER CLIMATE CHANGE?
May 23, 2016
To protect the world they will inherit, youth advocates have begun suing the government for more aggressive action on climate change. Their arguments are often unconventional, but some suits are making progress. In Oregon, a judge allowed a lawsuit filed on behalf of 21 teenagers and children to proceed against the federal government, and in Massachusetts, youth advocates and nonprofits successfully sued the state for not living up to its 2008 restrictions on greenhouse gases.
"No issue is more important than the threat to the planet posed by climate change. The courts must ensure that the government takes essential action to prevent it as much as possible. The public trust doctrine requires that the government protect the nation's natural resources; the failure to control carbon emissions imperils those resources in a truly unprecedented way. Ocean acidification, melting icecaps and ice sheets, biodiversity loss and extreme weather events — caused in part by man-made carbon emissions — all impact essential public resources that United States officials have a duty to protect for the sake of successive generations." ~ Erwin Chemerinsky
"Young people worldwide have decided to stop waiting for the "adults" to look past personal political interests and immediate financial arrangements and address climate change. And the litigation they pursue could influence better policy. More broadly, we are seeing citizens take up the fight of climate justice, which frames climate change and pollution as an ethical and societal issue, as opposed to purely environmental. Environmental degradation is a social injustice because it almost always falls more heavily on marginalized groups across the globe — the young, poor, racial and ethnic minorities and indigenous communities. The good news is that groups unfairly disadvantaged through environmental degradation are fighting back. ~ Carlton Mark Waterhouse
"Litigation has always been an essential tool for solving social problems. And the science behind this social problem is clear: We must transition to 100 percent renewable energy and virtually eliminate greenhouse emissions in just a few decades to avert horrific harm to the planet's most vulnerable people and our very web of life. Groundbreaking legal action is, and will be, especially crucial in combating climate change. That's why lawsuits brought by young people to force more ambitious action are so important." ~ Kassie Siegel
SOME THINGS TO THINK ABOUT:
""There are many things worth living for; there are very few things worth dying for, but there is nothing worth killing for." ~ Tom Robbins
~~~~~~~~~~~~~~~~~~~~~~~~~~~~~~~~~~~~~~~~~~~~~~~~~~~
"Wisdom is the quality that keeps you from getting into situations where you need it." ~ Doug Larson
Please forward this news-blog to your creative artist colleagues!
  QUESTIONS OR COMMENTS?
EMAIL: moondancefestival@gmail.com
WEBSITE: www.moondancefilmfestival.com
BLOG: www.moondancefilmfestival.com/blog
Moondance has always been, and continues to be, a "Green" event! 
No trees or natural habitats were harmed in the creation of this news-blog!