June Moondance: Better Late Than Never!
MOONDANCE ENCOURAGES, INSPIRES AND AWARDS INDEPENDENCE, INNOVATION AND FREEDOM OF EXPRESSION!
MOONDANCE FILM FESTIVAL 2016 CALL-FOR-ENTRIES!
~ June 15th DEADLINE FOR LATE ENTRIES! ~
For your best chance to win, send in your entry RIGHT NOW!
 See our Submission Categories HERE!
See our Awards Categories HERE!
[table id=87 /]
Moondance now offers feedback & professional critiques on screenplays, stage plays, and TV pilots that are submitted for the 2016 competition, for only $50!  Select the FEEDBACK option on the FilmFreeway entry form, or the Moondance entry form. Meet our professional reader, Jasmine Sahu, at: https://moondancefilmfestival.com/meetouradvisoryboard/
Jasmine Sahu
The Moondance International Film Festival, featuring its distinct cinematic visions and bold film selections, has distinguished itself around the world as much more than an annual film festival! The Moondance is a unique community, a supportive, productive, and creative year-round collaboration between independent filmmakers and movie audiences, between writers, music composers and the world of top-quality filmed entertainment.
DON'T MISS THESE PLANNED EVENTS AT THE 2016 FILM FESTIVAL:
~September 4th & 5th, Boulder, Colorado, USA~
INDIE FILM SCREENINGS (documentaries, animation, music videos, foreign, feature & short films)
PROFESSIONAL WORKSHOPS FOR FILMMAKERS, WRITERS & COMPOSERS
PRODUCTIVE NETORKING PARTIES & EVENTS DAILY
CELEBRITY APPEARANCE & PHOTO-OPS
KEYNOTE SPEAKER
PRIVATE CONSULTATIONS WITH THE PROS
Q&As WITH THE FILM DIRECTORS
AFTER-PARTIES EACH EVENING
GALA AWARDS CEREMONY & BANQUET RECEPTION!
SUBSCRIBE to the popular Moondance news-blog for info, updates, articles, creative inspiration,  & announcements:
www.moondancefilmfestival.com/blog

If you've already submitted your project to the 2016 competition, & have subscribed to the news-blog, thanks a million!
Check out the website for more info:
WEBSITE: www.moondancefilmfestival.com
INSIDER TIPS:
WHY "GOOD ENOUGH" IS THE ENEMY TO SCREENWRITING GREATNESS
By Art Holcomb
You must be great. Your first script must be great in order to sell. Why? Because it has two challenges that it must meet. First, it must be better than the mass of other submissions from first-timers. Luckily, this may not be so difficult if you do a good job. Second, your work must be strong enough to shoulder its way through the ranks of established writers to find a place in the production budget. If the producer or agent who has just read it doesn't want to give you a contract to purchase the piece, then your work, as it stands at that moment, simply isn't good enough. In the end, you have to wow them. Anything less leads to a failure.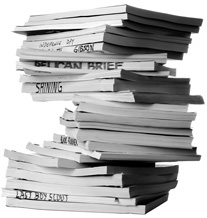 You must understand this. There is no middle ground, for there are only two types of scripts. A work is either: 1. Great-and-wonderful and anyone who reads it wants to buy it, or 2. Not good enough and it gets rejected. It sounds like a near impossible task, but time and time again, I have seen new writers embrace what is necessary to succeed. So I know it is inside each one of you to make your script great. READ MORE:
ENDANGERED SPECIES MURAL PROJECT
Art takes nature as its model. ~ Aristotle
Monarch butterfly mural in Minneapolis, Minn., by Roger Peet and Barry Newman
• Just as nature inspires art, art inspires actions to defend wild places and the wild creatures that live in them. With this in mind, the Center for Biological Diversity is launching an Endangered Species Mural Project, teaming up with local artists to bring endangered wildlife onto the streets through art in cities and towns around the country. Spearheaded by Portland artist Roger Peet, the mural project will feature wildlife species that are special to their regions, promoting an affinity for the natural world and the diverse species that help define it.
• "Everywhere on Earth is unique, with qualities that distinguish it from other places both near and far. One of those qualities is the biodiversity of a place — the plants and animals that call it home and may not be found anywhere else. Those species embody an area's natural history and contribute to what makes it irreplaceable. They also have something to say about the future, as many are in danger of going extinct. And when we lose species, the places and lives we live become poorer and shallower places as a result. To help bring these species into the light, we decided to paint them on the walls.
Mountain caribou mural in Sandpoint, Idaho, by Mazatl & Joy Mallari
"The goal of this project is to create murals in towns and cities around the United States that focus on endangered species, fostering connections between people and the other forms of life that surround them. Whether that's a fish in a river, a butterfly flitting from plant to plant, or a caribou chewing lichen off a tree trunk, we're bringing together artists and communities to create big, bold images that will become part of the neighborhoods where they're created, making it a little easier for people to care about the native species struggling to survive in their midst." ~ Roger Peet
Arctic grayling mural by Roger Peet in Butte, Montana
START A MURAL PROJECT IN YOUR TOWN!

SOMETHING TO THINK ABOUT TODAY
"Good or bad, each of life's events is a steppingstone to a greater tomorrow." ~ Juanita Foster
Boulder has been named the official "TREE CITY USA" by the Arbor Day Foundation, for the 32nd year, and is often called The Emerald City, due to all the green trees and vistas of our town's surrounding green open-spaces & natural riparian habitat!
Boulder Creek
MOONDANCE SUPPORTS & RECOMMENDS:
DRILLING FOR OIL OFF OUR COASTS PUTS US ALL AT RISK
When Shell Oil dumped nearly 90,000 gallons of crude oil into the Gulf of Mexico a few weeks ago, it was just the latest in a long line of reminders of what happens when we allow Big Oil to drill for oil off our coasts. Everywhere you look, oil companies are spilling crude wherever they operate. Meanwhile, month after month and year after year, we're experiencing record high temperatures, which will bring the devastating impacts of climate disruption to our doorsteps, no matter where we live.
Scientists are warning us that up to 80 % of fossil fuel reserves must be kept in the ground, unburned, to prevent the worst effects of climate disruption, so ending offshore drilling is critical to protecting current and future generations. And given the greater difficulty of cleaning crude oil from coastal ecosystems — and the serious harm that pollution causes — ending risky offshore drilling is a no-brainer.
If you agree it's time to move beyond dirty fuels, and keep them safely in the ground, take action today to make sure we start by putting an end to dangerous offshore drilling!
We all know the problems caused by dirty energy: Air and water pollution undermine our quality of life. Yet we have the solution. Clean energy saves money, creates good-paying jobs, and protects our health and climate.
~~~~~~~~~~~~~~~~~~~~~~~~~~~~~~~~~~~~~~~~~~~~~~~~~~~~~~~
THE GREAT BARRIER REEF IS IN A STATE OF EMERGENCY
Scientists have just announced that 93% of the Reef is now 'bleaching' due to warming waters – a direct result of carbon pollution from mining and burning fossil fuels. And coal is the most polluting of them all. Together, we can bring an end to dirty coal. The evidence is black and white. Coal pollution destroys the things we love. So we will build a world without it. Clean air and water, free from coal pollution. Protected natural wonders and a thriving Reef. Clean politics, free from fossil-fuelled corruption. And a fair deal for the coal workers who deserve a just transition.
That's why we're building an unstoppable wave of global citizens who are willing to stand up for a world that puts people first, instead of coal. Now the world has promised to move on from toxic energy – and it's up to us to hold leaders to their word. Will you take the next step with me and join the Coal Free movement?
Please forward this news-blog to your creative artist colleagues!
 QUESTIONS OR COMMENTS?
EMAIL: moondancefestival@gmail.com
WEBSITE: www.moondancefilmfestival.com
BLOG: www.moondancefilmfestival.com/blog
Moondance has always been, and continues to be, a "Green" event!
No trees or natural habitats were harmed in the creation of this news-blog!