~ Join the Film Festival Without Borders!
The Film Festival Without Borders!
"No borders; just horizons!" ~ Amelia Earhart
2018 CALL-FOR-ENTRIES!
FEATURE, SHORT, DOCUMENTARY, ANIMATION & DRONE FILMS, FEATURE & SHORT SCREENPLAYS, FILM SCORES & ORIGINAL MUSIC, SHORT STORIES, TV PILOTS, AND MORE!
https://filmfreeway.com/MoondanceInternationalFilmFestival
Being fearless, Moondance is where monotonous conformity is considered mediocrity, and extravagant individualism, innovation, uniqueness and experimentation is encouraged, awarded and applauded!
We look forward to previewing your submissions!
RULES FOR THE BLUES
Most Blues begin, "Woke up this mornin'…"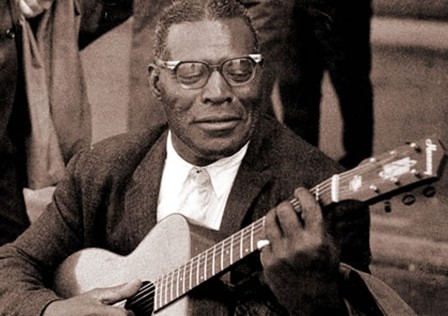 Iconic blues musician, Howlin' Wolf
Blues cars: Chevys and Cadillacs and broken down trucks. Blues don't travel in Volvos, BMWs, or Sport Utility Vehicles. Most Blues transportation is a Greyhound bus or a southbound train. Jet aircraft and state-sponsored motor pools ain't even in the running. Walkin' plays a major part in the blues lifestyle. So does fixin' to die.
Teenagers can't sing the Blues. They ain't fixin' to die yet. Adults sing the Blues. In Blues, adulthood means being old enough to get the electric chair if you shoot a man in Memphis.
Blues can take place in New York City, but not in Hawaii or any place in Canada. Hard times in St. Paul or Tucson is just depression. Chicago, St.Louis, and Kansas City still the best places to have the Blues. You cannot have the blues in any place that don't get rain.
Breaking your leg 'cuz you skiing is not the blues. Breaking your leg 'cuz a' alligator be chomping on it is. You cain't have no Blues in a office or shopping mall. The lighting is wrong. Go outside in the back to sit by a dumpster.
Good places for the Blues: lonesome dirt road or highway, jailhouse, empty bed. Bad places: Ashrams, gallery openings, Ivy League institutions, golf courses
No one will believe it's the Blues if you wear a suit, 'less you happen to be a' old black man, and you slept in it. Do you have the right to sing the Blues? Yes, if: you're older than dirt, you're blind, you shot a man in Memphis, you can't be satisfied. NO if: you have all your teeth, you were once blind but now can see, the man in Memphis lived, you have a retirement plan or trust fund.
Acceptable Blues beverages are: bad wine, bad whiskey or bad bourbon, moonshine, swamp water, black coffee. The following are NOT Blues beverages: mixed drinks, wine coolers, Snapple, mimosas, sparkling water.
If it occurs in a cheap motel, behind a dumpster, in a shotgun shack, or next to the train tracks, it's a Blues death. Stabbed in the back by a jealous lover is another Blues way to die. So is the electric chair, substance abuse, and dying lonely on a broken down cot. You can't have a Blues death if you die during a tennis match, in a spa or hot-tub, or while getting liposuction.
Persons with names like Sierra, Sequoia, and Rainbow can't sing the Blues no matter how many men they shoot in Memphis.
I don't care how tragic your life: if you own a computer or cell-phone, you cannot sing the blues. You best destroy it – with fire, a spilled bottle of Mad Dog, or get out a shotgun. Maybe your big woman just done sat on it.
…and I don't care!
Excerpted & edited from John Morrison's Swing City website
PLEASE WATCH ALL OUR 2017 WINNING FILMS HERE!
SOME THINGS TO THINK ABOUT:
Moondance congratulates the newlyweds!
Harry and Megan now have the titles of Duke of and Duchess of Sussex, a nod to the last Duke of Sussex, Prince Augustus Frederick, a son of King George III who supported the abolition of slavery and also backed civil rights for Jews and political dissidents.
"Barak and I have always believed in the power of storytelling to inspire us, to make us think differently about the world around us, and to help us open our minds and hearts to others." ~ Michelle Obama
"Keep throwing those darts at the dartboard. Don't listen to the critics…" ~ Will Ferrell