JOIN MOONDANCERS FROM AROUND THE WORLD!
C'mon in!
REGULAR SUBMISSION DEADLINE: MAY 30
For your best chance to win, send in your entry early!
LATE SUBMISSION DEADLINE: JUNE 30
See our submission categories HERE!
Read our submission guidelines HERE!
Entry Form HERE!
Withoutabox for Moondance International Film Festival is now fully active for this season's call for entries: www.withoutabox.com/login/1240.
Moondance International Film Festival dates:
September 7th & 8th,, 2015
Boulder, Colorado USA
Check out the website for more info:
WEBSITE: www.moondancefilmfestival.com
NEWS-BLOG: www.moondancefilmfestival.com/blog
EMAIL: director@moondancefilmfestival.com
MOONDANCERS COME FROM AROUND THE WORLD!
Moondancers are part of an amazing worldwide community; a unique collaboration of multi-talented writers, film score composers, filmmakers and audiences. The Moondance mission is to entertain, inform, inspire, encourage and educate. We honor those artists who, through their creative work, actively increase awareness, provide multiple viewpoints, address complex social issues, and strengthen ties between international audiences At Moondance, you can come together with film audiences, filmmakers, writers, directors, producers, actors, agents, and composers to create new opportunities, develop tools for success and forge new alliances within the international film and entertainment industry.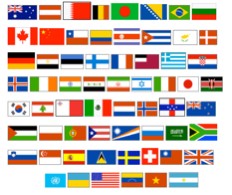 In our continuing efforts to promote top-quality original filmmaking, writing and music composition by talented artists from around the world, the Moondance International Film Festival is very pleased to announce that our festival competitions have brought in great submissions, in all categories, from: Argentina, Australia, Austria, Bangladesh, Belgium, Bosnia & Herzegovina, Brazil, Bulgaria, Canada, China, Colombia, Costa Rica, Croatia, Curaçao, Cyprus, Denmark, Egypt, Estonia, Finland, France, Georgia, Germany, Greece, Iceland, India, Iran, Iraq, Ireland, Israel, Italy, Korea, Lithuania, Luxemburg, Malta, Marshall Islands, Mexico, Montenegro, Netherlands, New Zealand, Norway, Peru, Romania, Russia, Serbia, Singapore, Slovenia, South Africa, Spain, Sweden, Switzerland, Tasmania, Turkey, Ukraine, United Arab Republic, the UK & US, Venezuela, and more!
MOONDANCE RECOMMENDS: 
The Cinema for Peace Foundation endeavors to promote worldwide peace and understanding through the support of cinematographic works, and to further develop the goals and activities established by the Cinema for Peace initiative and annual Gala.
 Film plays a significant role in highlighting inequality, injustice and inhumanity, as well as can offer a hope and vision for a better future. This being the primary reason why the Cinema for Peace Foundation works to provide an internationally recognizable and easily accessible platform for promoting human rights values, both in the first world and in afflicted countries.
The central mission of Cinema for Peace Foundation is to provide support through the funding, production and worldwide distribution and promotion of film projects, which focus on humanitarian and justice issues, such as the prevention of disease (e.g. AIDS), terrorism, ecocide, war, poverty and violation of human rights.
 Cinema for Peace Foundation supporters include: George Clooney, Julia Roberts, Richard Gere, Leonardo DiCaprio, Ben Kingsley, Sean Penn, Dustin Hoffman, & Nicole Kidman, among others.
 Cinema for Peace aims to bring these humanitarian issues to public attention through the medium of film by partnering with the international film community as well as influential people in media, politics, business and society, to showcase cinematic works which emphasize the human condition and values. READ MORE:
The Green Online Platform houses a distinctive green film library collection that highlights the latest environmental films that captivate our attention and raise awareness on urgent issues and push us to take action. These films focus on issues such as health of ecosystems, endangered species, wildlife conservation, diversity of species, preservation of habitat: seashores, forest, mountains, deserts, wetlands, soil management. We invite you to browse particular categories and find the most current films addressing these issues, as well as our international Green Film winners.
~~~~~~~~~~~~~~~~~~~~~~~~~~~~~~~~~~~~~~~~~~~~~~~~~~~~
Veterans in Film & Television is a nonprofit networking organization that unites current and former members of the military working in the film and television industry. Created and operated by veterans, VFT makes it simple and easy for the film & television industry to connect with the veteran community working in it. It is a resource for the film/TV industry to find and hire veterans. It is also an organization for veterans who work, or aspire to work, in film/TV to interact with, support, and learn from each other.
By using the VFT veteran directory on the website, you can search for veterans who work, or are aspiring to work, in all areas of film & television and contact them directly through their personal VFT profile. Before any member is allowed to create a profile their service in the U.S. military has been verified so you know you are searching actual veterans. Vets who are actors, writers, technical consultants, gaffers, grips, students, etc. are all in the VFT directory. Best of all this service is FREE for both the user and the veteran!
~~~~~~~~~~~~~~~~~~~~~~~~~~~~~~~~~~~~~~~~~~~~~~~~~~~~
MOONDANCE SCREENWRITER ALERT!
InkTip.com, a long-time festival supporter, offers the unique opportunity for annual Moondance screenwriting winners to have their winning title, logline, synopsis & script posted on the InkTip.com website, AT NO COST, for literary agents, producers & directors to see! Submit your screenplay now: moondancefilmfestival.com
SEE WHY PRODUCERS MADE MORE THAN 30 MOVIES IN 2014 ALONE FROM SCRIPTS AND WRITERS FOUND ON INKTIP!
(InkTip Magazine featuring several of InkTip's more than 200 produced features.)
Producers Register Now (it's free!):
Find scripts fast and easy!
Writers Register Now & List Your Scripts:
Sell your scripts! 
InkTip Magazine featuring several of InkTip's more than 200 produced features!
SOME THINGS TO THINK ABOUT
"We humans are the only kind of varmint who sets our own trap, baits it, and then steps in it." ~ John Steinbeck
~~~~~~~~~~~~~~~~~~~~~~~~~~~~~~~~~~~~~~~~~~~~~~~~~~~~
"When one door closes, another opens, but often we look so long at the closed door that we do not see the one which has been opened for us." ~ Helen Keller
~~~~~~~~~~~~~~~~~~~~~~~~~~~~~~~~~~~~~~~~~~~~~~~~~~~~
"Energy and persistence conquer all things." ~ Benjamin Franklin
~~~~~~~~~~~~~~~~~~~~~~~~~~~~~~~~~~~~~~~~~~~~~~~~~~~
"All that we need to make us really happy is something to be enthusiastic about!" ~ Charles Kingsley
~~~~~~~~~~~~~~~~~~~~~~~~~~~~~~~~~~~~~~~~~~~~~~~~~~~~
"The essence of loving-kindness is being able to offer happiness. You can be the sunshine for another person." ~ How to Love: Legendary Zen Buddhist Teacher Thich Nhat Hanh, on Mastering the Art of "Interbeing
~~~~~~~~~~~~~~~~~~~~~~~~~~~~~~~~~~~~~~~~~~~~~~~~~~~~
"Within the global entertainment industry, film, television and stage actors are the public representatives of all people, and should come in all genders, sizes, colors, ethnic backgrounds, ages, and appearances; not just young, white, male, and physically attractive." ~ EE
Please forward this news-blog to your creative artist colleagues!
 QUESTIONS OR COMMENTS?
director@moondancefilmfestival.com
WEBSITE: www.moondancefilmfestival.com
NEWS-BLOG: www.moondancefilmfestival.com/blog
No trees or natural habitats were harmed in the creation of this news-blog!