CARPE DIEM (Seize the Day) Moondance 2016 news & call-for-entries!
Do you know that merely gazing at a field of wildflowers
instantly boosts your mood?
MOONDANCE 2016 CALL-FOR-ENTRIES!
MOONDANCE 2016 CALL-FOR-ENTRIES!
MOONDANCE 2016 CALL-FOR-ENTRIES!
Accepting regular submissions through May 31, 2016
Extended deadline: June 15, 2016
Final Deadline: June 30, 2016
For your best chance to win, enter right now!
PLEASE VISIT THESE PAGES ON THE WEBSITE FOR MORE INFO:
LINK TO SUBMISSION CATEGORIES LIST 
LINK TO AWARDS CATEGORIES LIST 
LINK TO THE MOONDANCE MISSION STATEMENT
You may also submit your entry to Moondance
via Withoutabox or FilmFreeway:
DON'T MISS THESE EXCITING EVENTS AT OUR 17th ANNUAL FILM FESTIVAL:
Top-quality Indie film screenings (documentaries, animation, music videos, drone films, feature & short films); professional workshops for filmmakers, writers & composers; productive networking cocktail parties & events daily; celebrity appearances & photo-ops; private consultations with the pros; industry keynote speakers; Q&As with the film directors; after-parties each evening; gala awards ceremony & reception, and more!
Lights, Camera, Action! The Moondance International Film Festival cordially invites all talented US & International filmmakers, writers and music composers to submit their films, written works and original music to our 17th annual competition.
ANNOUNCEMENT: We appreciate their warm welcome, but due to unforeseen circumstances, Moondance 2016 will not be held in Montreal, Canada. The film festival will be held, once again, in beautiful Boulder, Colorado, nestled in the foothills of the Rocky Mountains. We look forward to meeting new friends & colleagues, as well as seeing old friends again, as we celebrate the 17th annual Moondance International Film Festival in September!
"Happy Moondance Winners"
Moondance features the very best of indie films, music & writing by talented artists from around the world, Plan now to participate in this unique competition and film festival! For the last 16 years, the annual Moondance International Film Festival has showcased many hundreds of top-quality award-winning indie films, and hosted filmmakers, writers, composers, actors, industry professionals and the media, from around the world. TAKE A LOOK INSIDE THE MOONDANCE PHOTO ALBUM!
INSIDER TIPS:
ON CREATIVITY
Excerpted from "One Hundred Names for Love" by Diane Ackerman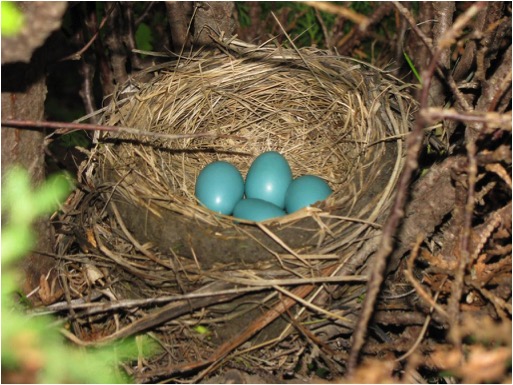 "What we airily label creativity typically blends so many features: risk-taking, perseverance, problem-solving, openness to experience, the need to share one's inner universe, empathy, detailed mastery of a craft, resourcefulness, disciplined spontaneity, a mind of large general knowledge and strength that can be drawn to a particular, ample joy when surprised, the useful application of obsession, the innocent wonder of a child available to a learned adult, passion, a flexible grasp on reality, mysticism, a reaction against the status quo and preference for unique creations,
Revving up the brain doesn't necessarily spur creative thinking. Vigilant calm works better. After all, the secret to good improvisation isn't choosing the first thing that comes to mind, but the best thing. That means generating different possibilities, rotating mental images, juggling, rearranging, testing how each lurks in the mind, before settling on a solution."
THE FIELD OF DREAMS: PLOT & STORYLINE
By Elizabeth English
"What we need is a story that starts with an earthquake and works its way up to a big climax." ~ Sam Goldwyn
As in a farmer's field, to reap a bountiful harvest, one must first plow the field and then sow the proper seeds for the harvest you desire. Your work as a writer is to plow, or plot, your story and seed it well with your characters, dialog and a well-defined, definitive storyline.
Action and conflict are vital elements in a successful, cinematic screenplay or story, as are subtext and back-story. Developing your characters and story arc are like abundant sunshine and rain; nourishment to benefit your harvest or script. First, select an interesting subject for your story! A subject that is of interest to a wide-ranging audience, and will be the kind of project many different types of readers and producers will select for a film production. A unique story, well-told is what gets selected and what wins.
What is story? What is plot? While story and plot might seem, at first, to be synonymous, in fact they are two different elements entirely. A plot is a narrative of events, with the emphasis on causality. Example: the plot of Taxi Driver might be summed up as, "Travis, an unstable and paranoid Vietnam vet, takes a job as a taxi driver, unsuccessfully tries to meet women, attempts to assassinate a presidential candidate, and finally fixates on saving a teenaged prostitute, killing her pimp and ironically becoming a kind of hero in the process," The story might be, "Travis, an alienated young man, looks for and fails to find human connection in the urban jungle, where he finally explodes in a burst of violence." The plot it what happens. The story in a script for a movie is why it happens, and how. A storyline is the development of characters and the unfolding of events within the plot.
As you can see from the example above, plot is almost always more complicated and long-winded than story. Plot is nothing more than the logical progression of events that is used to tell the story. Story is what the movie is about, and how it develops.
The storyline of a screenplay, book, film, or stageplay is its story and the way in which it develops the plot. A plot is always thought out in advance where B follows A, leading to some tension or climax. A storyline, which can be developed during the writing, doesn't need to have any real tension. You could have a storyline of your day-to-day activities sitting in an office, but there's no real plot to it. A story is a series of events recorded in their chronological order. A plot is a series of events deliberately arranged so as to reveal their dramatic, thematic, and emotional significance.
A plot is a causal sequence of events, the "why" for the things that happen in the story. A narrative thread, or plot thread, refers to particular elements and techniques of writing to center the story in the action or experience of characters, rather than to simply relate a matter in narration. A story is a form and structure, used judicially, to tell about events, and cause the reader or film viewer to be interested – to want to know what will happen next or where it all is leading. A "storyline" is a series of events that occur through time; a "plot" is the telling of these events in ways that create reader interest.
Story is the chronological sequence of events, and plot is the causal and logical structure, which connects those events. While a narrative film's plot is composed of events that happen, one after the other after the other, leading to a climax, its story is the essence of cause and effect. A successful screenplay is not composed of just the events, but includes the mood, the tone, and the theme. They're both equally important, and you can't have one without the other.
Elizabeth English
MOONDANCE RECOMMENDS & SUPPORTS:
World leaders came together — on Earth Day – April 22, to officially sign a bold new plan to address the threat of global climate change, and recognizing the shared responsibility to take action on climate change, one of the greatest challenges humanity has ever faced, at UN headquarters in New York, where it's expected to shatter the current record for the most countries signing an international accord in a single day. But this isn't just a commitment for our leaders — we all have a role to play, and the time to act is now. The signing ceremony was an historic event — but what will it really mean for our planet at the grass roots? Click here to find out what's next (and how you can help!):
~~~~~~~~~~~~~~~~~~~~~~~~~~~~~~~~~~~~~~~~~~~
~~~~~~~~~~~~~~~~~~~~~~~~~~~~~~~~~~~~~~~~~~~~~
ADVICE FROM A TREE:
By Ilan Shamir
Stand tall and proud, sink your roots deeply into the earth, reflect the light of a greater source, think long-term, go out on a limb, remember and honor your place among all living beings, embrace with joy the changing seasons…
For each yields its own abundance: the energy and birth of Spring, the growth and contentment of Summer, the wisdom to let go of leaves in the Fall,
 the rest and quiet renewal of Winter…
Feel the wind and the sun, and delight in their presence, look up at the moon that shines down upon you, and the mystery of the stars at night, seek nourishment from the good things in life …

Be content with the simple pleasures: Earth, fresh air, sunlight & rain, your natural beauty; drink plenty of water, let your limbs sway and dance in the breezes, be flexible, remember your roots, and enjoy the view!
SOMETHING TO THINK ABOUT TODAY
Cornwall Path by the Sea, photo credit: Michael Weise
"Failure is only a postponed success, as long as one has courage, confidence, persistence and ambition. The habit of persistence is the habit of victory." Edited from a quote by Herbert Kaufman
This news-blog is in honor of my mother, Leni, who won the Moondance Pioneer Award for her work as a child star in silent film, with Charlie Chaplin, Buster Keaton, Tom Mix & others. She passed away on April 17, in Boulder, at 101 years-old. ~ Elizabeth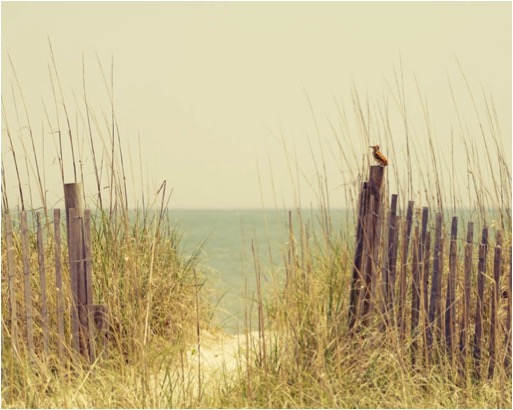 * LENORE B. "LENI" CLUBB 
---
Leni was born in Elkhart, IN, to Bernard English & Ethel Giffin. Brother: David English, Grandfather: famed diagnostician James Plasters English. Married Roland Chesbrough 1940 D: 1974, one daughter, Elizabeth (Chesbrough) English, of Boulder, CO. Married Roy D. Clubb 1947, D: 1976. Three grandchildren, Ari, Nicholas & Christopher, of NY, four great-grandchildren, Sophia, Dimitri, Angelina & Jasmine. Leni was a child star in the silent film era, with Charlie Chaplin, Buster Keaton & Tom Mix, "Our Gang" comedies, a cameo role in "Lorna Doone", and her own matinee series, "Strongheart". Her partner of 50 years, Hallie Cash, died in 2007. Leni was a published poet, archaeologist, pine-needle basket weaver, sculptor & watercolorist, atlatl expert & founder of the World Atlatl Assoc., Girl Scout leader in Fairbanks, Alaska, & was the only female ever inducted into the prestigious Order of the Arrow, at Philmont Scout Ranch, NM, for her work with the Boy Scouts of America, and was a life-long world traveler. She passed away in Boulder, CO, April 17, 2016, "raging at the dying of the light", at the age of 101+, with her daughter at her side. A memorial service date to be announced.
---
THANK YOU FOR YOUR INTEREST IN THE
MOONDANCE INTERNATIONAL FILM FESTIVAL
Please forward this news-blog to your creative artist colleagues!
 QUESTIONS OR COMMENTS?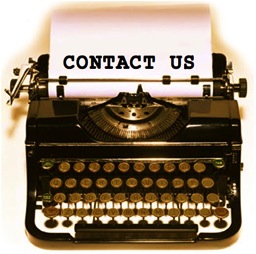 EMAIL: moondancefestival@gmail.com
WEBSITE: www.moondancefilmfestival.com
BLOG: www.moondancefilmfestival.com/blog
Moondance has always been, and continues to be, a "Green" event!
No trees or natural habitats were harmed in the creation of this news-blog!