A Moondance Hello & Some Reminders!
"You have powers you never dreamed of. You can do things you never thought you could do. There are no limitations in what you can do, except for the limitations of your own mind." ~ Darwin P. Kingsley
Thanks a million to all the many talented filmmakers, writers, composers, audiences, event staff and volunteers who participated in the 2016 Moondance International Film Festival & made it another memorable season!
FOR INFO ON THE 2016 MOONDANCE,
FILM PROGRAM • FILM DESCRIPTIONS •  FILMS SCREENED •  KEYNOTE & MASTER CLASS • WORKSHOPS • WINNERS, FINALISTS & SEMI-FINALISTS • NETWORKING EVENTS  •  AWARDS CEREMONY & RECEPTION • 2016 BEST ACTOR AWARDS • AUDIENCE FAVORITE FILMS • MOONDANCE SUCCESSES • MISSION STATEMENT
The 2016 Moondance Photo Album is coming soon! 
Winners Anna & Adrian
You can download any laurels for which you are eligible
HERE!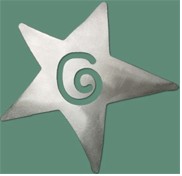 CLICK ON THE STAR IMAGE, FOR INFO ON AWARD CATEGORIES!
If you would like to have us send you back your Blu-ray screener, or if you were not able to attend the awards ceremony, & want us to send you your winner's award star & certificate, please click HERE for the form to request it & pay only the minimal postage & handling.
The final deadline for ordering is October 15th!
"Movies are just another form of merchandising – we have our factory, which is called a stage; we make a product, we color it, we title it, and we ship it out in a can, and then try to convince people to buy it." ~ Cary Grant
Please subscribe to the blog & forward it to your creative artist colleagues!
QUESTIONS OR COMMENTS?