2014 MOONDANCE SUBMISSION DEADLINE JUNE 30th!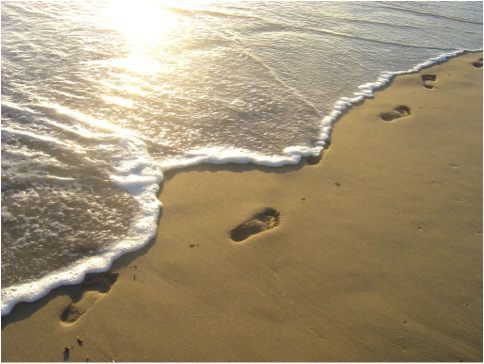 LET'S MAKE A SPLASH!
MOONDANCE INTERNATIONAL FILM FESTIVAL
FINAL SUBMISION POSTMARK DEADLINE FOR 2014: JUNE 30th
Send in your submission(s) now to have a chance to win the 2014 Moondance!
MOONDANCE SPECIAL OFFER:
SUBMIT TWO ENTRIES FOR A SINGLE ENTRY FEE! *
FROM NOW THROUGH
JUNE 30, 2014 POSTMARK SUBMISSION DEADLINE!
You may submit 2 films, 2 written works, 2 film scores or original music,
or a film & script, a film & music, and so on…
* PLEASE NOTE: This offer is only available via the
OFFICIAL MOONDANCE WEBSITE ENTRY FORM!
https://moondancefilmfestival.com/moondance-entry-form
DIGITAL SUBMISSIONS IN ALL MEDIA ARE WELCOMED & ACCEPTED!
2014 Moondance Film Festival dates: September 26, 27, 28,
in beautiful Boulder, Colorado, USA! 
Last chance to to win the 2014 Moondance!
MOONDANCE COMPETITION CATEGORIES:
FILMS (SHORTS & FEATURES, DOCUMENTARIES, NARRATIVE, ANIMATION, MUSIC VIDEOS)
SCREENPLAYS
FILM SCORES & ORIGINAL MUSIC
STAGEPLAYS
SHORT STORIES
FILM TRAILERS
MUSIC VIDEOS
KID'S FILMS
TV PILOTS
RADIO PLAYS
REALITY TV CONCEPTS (NEW FOR 2014!)
and more!
~ Click here for more MOONDANCE INFO, GUIDELINES & ENTRY FORM ~
INTRODUCING OUR 2014 FILM SCREENINGS COORDINATOR:
DANIEL DIBELLA
Daniel DiBella is an independent filmmaker and graduate of Fairfield University's Film, Television and Media program. Daniel comes from a large family that has successfully run one of the Connecticut shoreline's most recognized and longest-running Italian restaurants, "Luigi's", in Old Saybrook. While it would have been easy for Daniel to stay and work for a successful family business, his desire to build his own creative career in film led him to Fairfield University. During his time at Fairfield, Daniel wrote and directed several short films, notably 'My Brother's Hand', 'Twenty Feet Close', and 'Children of the Moon', which have emerged with recognition in numerous international film festivals, including the 2013 Moondance International Film Festival, which screened 'Twenty Feet Close' as a short film winner. In addition to freelance work for feature films and documentaries, some of his previous work experiences include Engel Entertainment in NYC, and Consentino Films, Inc., where he was mentored by Joseph Consentino, award-winning documentary filmmaker, and Sandra Consentino, award-winning film editor, in Ridgefield, Connecticut. Daniel was also 2013 Moondance's very hard-working and popular film screenings coordinator, in Mystic, CT, and we asked him back for the 2014 Moondance in Boulder, CO! Welcome, Daniel!
A MOONDANCE WINNER'S GOOD NEWS:
 The novel, "Out Like a Lion", by Robin Martin, a 2012 MOONDANCE Short Story winner, (for "Bob and Hope" winner of the coveted Columbine Award, and "On the Ocean Boulevard" Spirit of Moondance winner),has been selected for the  prestigious 2014 Dundee International Book Prize shortlist, as announced by the BBC.Bestselling author Neil Gaiman is among the judges. Works from debut novelists in the UK, Ireland, New Zealand and the United States made the shortlist of 10, from more than 400 original entries. Congratulations, Robin, and best wishes!
"My fingers are crossed to be a part of your festival. I have known about it for years and I think it is truly something special that I would be honored to be a part of." ~ Andrea Ashton, screenwriter
www.brainpickings.org logo image
 A novelist scrawling away in a notebook in seclusion may not seem to have much in common with an NBA player doing a reverse layup on a basketball court before a screaming crowd. But if you could peer inside their heads, you might see some striking similarities in how their brains were churning. (NY Times article by Carl Zimmer, on creative writing)
SOME THINGS TO THINK ABOUT:
"If one does not know to which port one is sailing, no wind is favorable." ~ Seneca
"The smallest deed is worth more than the greatest intention." ~ John Burroughs
 "Don't accept your dog's non-judgmental admiration as conclusive evidence that you are wonderful. Don't see your cat's bored disdain of you as proof that you are unimportant and worthless." ~ Edited & rewritten from a quote by Ann Landers
~~~~~~~~~~~~~~~~~~~~~~~~~~~~~~~~~~~~~~~~~~~~~~~~~~~~~~~~~~~~~
"Our cover charge for living in this world is one kind act a day for someone else, bare minimum." ~ Amy Alkon, The Advice Goddess
Please like us on Facebook, follow us on Twitter, & join our networking connections at the
MOONDANCE INTERNATIONAL FILM FESTIVAL GROUP
on LinkedIn.com & at Stage32.com!
REMINDER:
 FINAL SUBMISSION POSTMARK DEADLINE FOR 2014: JUNE 30th 
Questions? Comments? EMAIL: director@moondancefilmfestival.com
~ Thanks for reading & subscribing to the Moondance news blog! ~
Please forward this news-blog on to your friends & colleagues!
EMAIL: director@moondancefilmfestival.com