LINDA VILHJÁLMSDÓTTIR, Line Producer at Sagafilm and Pegasus Pictures, Iceland, for the super-popular HBO television series, "GAME OF THRONES" has graciously accepted our invitation to appear at the 2013 Moondance International Film Festival, in Mystic, Connecticut, September 26-29, to present a masterclass on line-production, and to give a special Q&A session about her work with the cast and crew, on-location, for "Game of Thrones"! Ms. Vilhjálmsdóttir's other experience includes production coordinator for "Game of Thrones III", "Thor: The Dark World", Ridley Scott's "Prometheus", and programmer for Reykjavik Short & Docs Festival.
Don't miss this unique opportunity!
~~~~~~~~~~~~~~~~~~~~~~~~~~~~~~~~~~~~~~~~~~~~~~~~~~~~~~~~~~~~~~~~

MOONDANCE SELECTED AS ONE OF THE
Top Women's Film Festivals in the World!
by Madeline Wickman in Indie Tips, Producing Tips
Moondance International Film Festival – This festival stays true to their original goal to present films and writings which successfully raise awareness about a variety of vital social issues. Besides their feminist initiatives, other objectives include educating writers, filmmakers, and film festival audiences, and inspiring them to take action upon this knowledge. Moondance uses this entertainment media to stimulate social and environmental change. Having initially started to widen the knowledge of the hardships women face, as the festival has matured, it has also expanded the social issues it promotes.
Women's film festivals aim to provide a true perception of women, whether they are victorious or defeated. With an industry that is dominated by males, these film festivals have turned into a global project by, for and about women.
The criteria I used to select these top film festivals are similar to those that could be used for general film festivals. The one defining quality is that the festival, in fact, promotes what it actually is. Women's film festivals began due to the lack of female voice within the film industry. To combat this hindrance, their own film festival was designed.
If women's film festivals don't promote the issue that women aren't in the industry, no one will listen and nothing will change. Individuals involved have the opportunity to call attention to the fact that, while just as many women may be going into film studies and other forms of film education, men still dominate the field. These festivals are attended by individuals who are likely to be the most sensitive and passionate about the issue. If you can't make them care, no one will.
I'd also like to applaud broadening efforts that most of these festivals are making. They have acknowledged more than just the suppression that women face, and now work to challenge many other discriminatory disputes. It's no longer feminist banter to promote more women in the film industry. Women film festivals are facilitating new perspectives against other minority populations as well.
http://www.raindance.org/top-womens-film-festivals/?repeat=w3tc
~~~~~~~~~~~~~~~~~~~~~~~~~~~~~~~~~~~~~~~~~~~~~~~~~~~~~~~~~~
A BIG WELCOME TO THE 2013 MOONDANCE
FILM SCREENINGS COORDINATOR:
BRAD HVOLBECK, JR.
Executive Director & Producer
Breaking Waves Entertainment/ Ride A Wave Film Funding
Providence, Rhode Island Area
Breaking Waves Entertainment is a full production company that is working on feature films and in film finance and development for TV and film. Brad can be relied upon 100%. A self-starter, always hits the ground running, knows what needs to be done and does it well. A hard worker. Friendly, funny, professional, a people-pleaser, easy to work with, and helpful beyond the call of duty. He is the consummate professional, highly resourceful and a 'can do' kind of guy. Brad is the person you want in the trenches with you. He has multiple talents, skills and energy, and gets things done. Brad has worked successfully with Moondance in 2007 & 2008, in Hollywood. ~~~~~~~~~~~~~~~~~~~~~~~~~~~~~~~~~~~~~~~~~~~~~~~~~~~~~~~~~~
Scroll on down for more info,
and thoughts for the day!
~~~~~~~~~~~~~~~~~~~~~~~~~~~~~~~~~~~~~~~~~~~~~~~~~~~~~~~~~~
DUE TO POPULAR REQUEST,
WE HAVE EXTENDED THE SUBMISSION DEADLINE:
THE EXTENDED POSTMARK DEADLINE IS
JUNE 30!
Submit your film, screenplay, original music CD, stageplay, short story, music video, & etc. to the 2013 Moondance competition right now!
CHECK OUT OUR MANY SUBMISSION CATEGORIES
Thanks for the many fine submissions in all categories
received to date, for the Moondance's 2013 competition!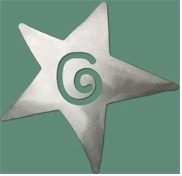 Moondance winners are setting the industry standard for
the best-of-the-best films, written works and music!
MOVIEBYTES.COM lists Moondance as one of the top-ten film festival competitions worth the entry fee!
THE 2013 MOONDANCE EXTENDED CALL-FOR-ENTRIES:
EASY WAYS TO SUBMIT YOUR ENTRY:
1. MIFF ENTRY FORM (Save $20 on the entry fee!)
2. WITHOUTABOX SUBMISSION SERVICE
SUBMIT YOUR FILM TRAILER, TOO!
• Do you have a really good 1- to 3-minute film trailer to send to Moondance?
• Haven't quite finished your film yet, but want to promote it now?
Submit the trailer via the Moondance entry form.
The entry fee is only $25!
• All winning trailers will be screened at Moondance 2013!
~~~~~~~~~~~~~~~~~~~~~~~~~~~~~~~~~~~~~~~~~~~~~~~~~~~~~~~~~~
Moondance has been offered the unique opportunity to hold the 2013 film festival event in the historic, New England seacoast village of Mystic, Connecticut!
FILM FESTIVAL DATES: SEPTEMBER 26-29, 2013
Plan to attend & participate!
This unique film festival event is a "must attend" opportunity for all serious filmmakers, screenwriters, music composers, producers, directors, talent agents, distributors, and indie film buff audiences, from the US and around the world, with only the best-of-the-best indie & foreign films screened, professional workshops, seminars, entertainment industry celebrity appearances, as well as 3 pitch-panels, private consultations with the pros, a grand awards ceremony & reception, opening night & closing night galas, super-productive networking parties, and our premiere film market! Come join us on September 26-29, 2013, in the historic seacoast village of Mystic, Connecticut, just halfway between New York City & Boston!
SEPTEMBER 26-29, 2013  
MYSTIC, CONNECTICUT
http://www.moondancefilmfestival.com
Indie & Foreign Film Screenings • Workshops • Market
Networking Parties • Awards Ceremony & Reception
Celebrities • Opening Night & Closing Night Galas
Seminars • Private Consultations With the Pros
ALL FESTIVAL EVENTS ARE OPEN TO THE PUBLIC!
MORE INFO AND DETAILS
ON THE MOONDANCE FESTIVAL 2013
In our continuing efforts to promote & provide top-quality original filmmaking, writing and music composition by talented artists from around the world, the Moondance International Film Festival is very pleased to announce that our festival competitions have received great submissions, in all categories, from these countries: Argentina, Australia, Austria, Bahrain, Bangladesh, Belgium, Bosnia & Herzegovina, Brazil, Bulgaria, Canada, China, Colombia, Costa Rica, Croatia, Curaçao, Denmark, Egypt, Estonia, Finland, France, Georgia, Germany, Greece, Hong Kong, India, Iran, Iraq, Ireland, Israel, Italy, Japan, Kenya, Lebanon, Lithuania, Macao, Malta, Marshall Islands, Mexico, Netherlands, New Zealand, Poland, Portugal, Russia, Senegal, Serbia/Montenegro, Singapore, Slovenia, South Africa, South Korea, Spain, Switzerland, Taiwan, Tasmania, Thailand, Tunisia, Turkey, UK, United Arab Emirates, United Arab Republic, USA, Venezuela, Viet Nam and Zambia!
WATCH THIS NICE FILM TRAILER FROM INDIA:
"Aayna Ka Bayna"
Directed by Samit Sakkad
trailer: http://youtu.be/Rd4j1F0DiTw
This fine film was the closing night film at Reelworld film festival in Toronto 2013 and also an Official selection at Seattle International Film Festival 2013, and will be screened at the Moondance International Film Festival 2013 in Mystic. ~~~~~~~~~~~~~~~~~~~~~~~~~~~~~~~~~~~~~~~~~~~~~~~~~~~~~~~~~~~~~~~~
THOUGHTS FOR THE DAY:
If there is light in the soul,
There will be beauty in the person.
If there is beauty in the person,
There will be harmony in the house.
If there is harmony in the house,
There will be order in the nation.
If there is order in the nation,
There will be peace in the world.
~ Chinese proverb
~~~~~~~~~~~~~~~~~~~~~~~~~~~~~~~~~~~~~~~~~~~~~~~~~~~~~~
"Happiness is an attitude. We either make ourselves miserable, or happy.

The amount of work is the same.

" ~ Francesca Reigler
~~~~~~~~~~~~~~~~~~~~~~~~~~~~~~~~~~~~~~~~~~~~~~~~~~~~~~
~~~~~~~~~~~~~~~~~~~~~~~~~~~~~~~~~~~~~~~~~~~~~~~~~~~~~~
~~ Thanks for reading the Moondance news blog!  ~~
If you're not yet a subscriber, please subscribe now:
www.moondancefilmfestival.com/blog
Send comments or questions to: moondancefestival@gmail.com
THE EXTENDED POSTMARK SUBMISSION DEADLINE IS JUNE 30!
TO WIN THE 2013 MOONDANCE!
~~~~~~~~~~~~~~~~~~~~~~~~~~~~~~~~~~~~~~~~~~~~~~~~~~~~~~~
• Please forward on this news blog to your friends and colleagues!