"True peace is a state of mind brought about only by peaceful people."
~ Jawaharal Nehru
M O O N D A N C E   N E W S !
BOULDER, COLORADO: Moondance's long-time home-town of beautiful Boulder, Colorado, is where this internationally known and well-respected film festival started in 1999, and to celebrate all the talent here in Colorado, Moondance 2014 will hold the first, the one & only…
~ ALL-COLORADO MOONDANCERS FILM SCREENINGS ~
…during the 15th annual September event, in conjunction with all the other fine films selected for screenings from the US and around the world! Moondance will also have a special focus on Colorado writers and music composers, too! Moondance also promises to bring attention to the state of Colorado as a world-class destination for filmmakers to consider shooting their projects here.
The Flatirons, Boulder, Colorado 
Send in your submission now, and plan to attend the
2014 Moondance International Film Festival in Boulder, Colorado!
SCROLL ON DOWN TO READ ABOUT: 
2014 SUBMISSION INFO
ARTICLE: HOW TO GET AN AGENT!
MOONDANCE RECOMMENDS
SOME THINGS TO THINK ABOUT
CONTACT US!
M O O N D A N C E   2 0  1 4   S U B M I S S I O N S   I N F O :
COMPETITION CATEGORIES: films, (shorts & features, documentaries, narrative, animation), music videos, screenplays, film scores & original music, stageplays, short stories, TV pilots, radio plays, and more!
EASY WAYS TO SUBMIT YOUR ENTRY:
http://moondancefilmfestival.com/moondance-entry-form/
OR:
WITHOUTABOX SUBMISSION SERVICE
http://www.withoutabox.com/login/1240
FINAL POSTMARK DEADLINE FOR REGULAR SUBMISSIONS:
JUNE 30, 2014
…but don't wait until the last minute! Send in your submission now!
Please consider forwarding this news-blog
to your friends and colleagues!
 I NS I D E R   T I P S   F O R   S C R E EN W R I T E R S :
 HOW TO GET AN AGENT!
What Agents Want (and Don't Want) to See
By Elizabeth English*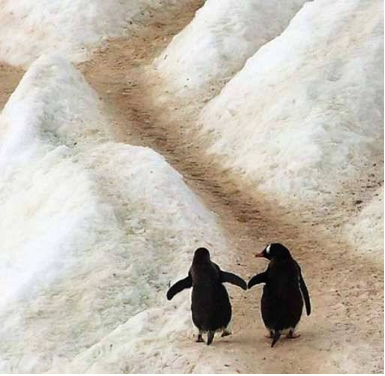 First, call, email or write to literary agents who are listed as being willing to look at unsolicited screenplays, or who are looking for new clients. Tell them  what you have and would like to send to them, for their consideration. Do not send a script unless you are invited to do so!
HOW TO FIND LISTED AGENTS:
The Hollywood Creative Directory's Agent/Management directory

Writers Digest

Writers Guild of America (East & West)
GUIDELINES FOR GETTING AN AGENT:
1. Write killer titles, loglines and one-sheet synopses for the all the scripts you want to submit to agents.
2. Write up a one-sheet document with titles and loglines of all your completed  screenplays. You may be asked to send these before sending in a screenplay.
3. Presentation of script: be sure to have a plain cardstock cover, front and back; a title page with all your contact info; three-hole punch white paper; two solid-brass brads in the top and bottom hole only.
4. You may be asked to submit your script digitally, via email. In that case, ask if the agent wants it in a screenwriting program, such as Final Draft, or as a .pdf.
5. In any case, always be sure to register your script with WGAw or WGAe, and/or copyright it before sending it out!
6. "Attachments", in the form of interested actors, director, producer, and most importantly: money, to your project, will always help get almost any agent interested. Mention this, if applicable, in your cover letter. But don't send a "wish-list" of actors, director, etc.
7. If you've had a film or films produced from other screenplays you've written, definitely mention this in your cover letter.
8. Getting your screenplay to an agent is a 4-step process. Be patient!
9. Have more than one screenplay completed. At least three of your best screenplays need to be completed and ready to go, when and if requested.
10. In your initial phone call or e-mail, try to find out what genre of story that agent is looking for, at the moment. Agents generally know exactly what the buyers and/or producers want to see, and will usually only request those genres. But needs change all the time, and at a moment's notice, so let them know what you have, even if they're not looking for that at the time of your call or email.
11. Story: This is the first thing agents look at, when considering whether to read your script or not. Write a unique story, well-told.
12. Writing ability and style. Everything depends on this.
13. Dialog: your ability to write good, memorable and believable dialog is paramount.
14. Format and structure: in submitting your work to an agent, you should be sure the script is in proper format and structure. There are many books and online articles on these vital subjects.
15. Print out your script and read it in hard-copy, checking every word and every line for typos, edits needed, and etc.
16. Submit a reader's script, not a production script! No camera angles or technical suggestions. Don't use (continued) or (con't.) after every character name and scene or bottom & top of each page.
17. Remember, you're the writer, not the director, director of photography, costumer, set director, producer, cinematographer, lighting director, editor, music director, and so on.
18. Budget: yes, a screenwriter needs to know about this. Many buyers are looking for specific subjects with very specific production budgets. Currently, a low-budget feature film will be $10-20 million, for example. If your script requires action scenes and/or CGI graphics, double that figure.
19. If you know The Business at all, and have experience and/or good contacts, make the agent aware of this, so he or she will know you are a professional.
20. Let the prospective agent know you are open to re-writes and edits of your scripts. You will always be asked to do re-writes, edits, revisions and polishes, sometimes "on spec", so prepare yourself mentally and be agreeable to it.
21. Be willing and able to pitch your screenplay to production companies and studios, with the agent, in person. If you live far from L.A., or NY, let the agent know you can arrange to go there for pitching appointments. Try to schedule more than one pitch meeting at a time.
22. Be friendly and easy-going, yet professional and self-confident. Hollywood, even though it's a "snake-pit" at times, is run on connections and contacts. If they don't like you, and don't feel they can work with you, you don't have a chance there, no matter how good your script is.
23. Be honest! Never, ever hype yourself or your script unless the information is absolutely true & provable. If you've won a contest with your script, let them know.
24. And if you've been submitting your scripts around to everybody for years, and they ask, tell the truth. Production companies and studios keep lists of what has been submitted to them, and you don't want to embarrass your new agent!
HOW TO GET "DISCOVERED":
InkTip.com

is a the best website on which to post your scripts, to be seen by many agents, producers, managers, development  & acquisition executives

LinkedIn.com

is a good social networking site for making entertainment industry contacts & networking

If you live in or near Los Angeles, attend parties, special film screenings, film festivals, and other events where Hollywood types will be.

Enter the top film festival competitions with your best work, and win!

If you do win a contest, add that info to your cover letter!
WHAT SHOULD AN AGENT DO FOR YOU?
~ Send out your loglines and one sheet synopses, and scripts to Development & Acquisition executives at production companies and studios
~ Give suggestions on potential edits, revisions and re-writes that may be needed to sell the script
~ Set up pitch sessions for you at production companies and studios
~  Get the best deal he or she can for you, at or above schedule of WGA minimums.
~ Encourage and inspire you to create new material and projects.
~ An agent should NOT charge you any reading or consultation fees, nor for any expenses incurred for promoting you or your script. The agent will be compensated from his or her 10 or 15 % of the sale of your script.
WHAT AGENTS DO

NOT

WANT TO SEE:
A script sent to them "cold", with no phone call, e-mail or letter first

A script that is too long (over 120 pages), or too short (under 90 pages)

A script that is bound incorrectly (no brads, no cover, no title page)

A script that is not formatted correctly & has grammatical and/or spelling errors

A cover letter that is more than one page long

A script that is mostly descriptions of people and locations, like a novel

A script with unrealistic or stilted/boring dialog

A script where the real action of the story begins late, after page 10 or 20

A script with more than 100 scenes (each scene costs money)

A script with a prospective production budget over that what is requested

A script that has a lot of well-known copyrighted music noted in the text.

A script that is not in the genre requested

A writer who is unwilling to consider re-writes, revisions and edits

A script that has any typos, misspellings or poor syntax

A script without conflicts in the plot and story-line

A script without interesting, memorable characters

A story without character development

A storyline that has been done a million times

An incomplete screenplay

A script that is not in proper screenplay format

A script that has been shopped around for years

A writer who calls or e-mails sooner than 2 weeks after the agent received the script
If and when you do call an agent, after you've sent your query letter, title & logline, and synopsis, then the screenplay, if requested, and waiting at least two weeks to get a response, don't put the agent on the spot by calling or emailing to ask, "Did you get my screenplay? Did you read it? Did you like it?" Ask, instead, "Have you had a chance to take a look at (title of screenplay)?" If the agent or assistant or intern says "not yet", and he or she probably will, ask when it might be OK to call or email again to follow up, and then wait to call until that date. IF the agent says "It's not for us.", thank them for their time, and ask if you can send another script, or a rewrite. THE CARE & FEEDING OF YOUR NEW AGENT:
OK, you've finally gotten a good professional agent, preferably one associated with the Writers Guild, and who is excited about your work. Congratulations! You need to treat him or her well, don't call or email all the time to find out what's going on with your script(s). Your new agent also has many other clients to promote. Be nice, trust your agent. It's like getting a new best friend, and you want to keep on his or her good side, making sure the person likes and respects you. The agent will work for you to sell your script to a production company and/or studio…that's how both of you get paid. SUGGESTED READING & RESOURCES:
Relevant articles, by Elizabeth English:
Books & Magazines:
Lew Hunter's Screenwriting 434
Linda Seger's How to Make a Good Screenplay Great
Linda Seger's How to Make a Good Screenwriter Great
David Howard's A Writer's Guide to the Craft and Elements of a Screenplay
Creative Screenwriting
Scr(i)pt Magazine
*Need a professional script consultation at reasonable rates?
Contact: ELIZABETH ENGLISH
~~~~~~ >>))))*> ~~~~~~
CREATIVE AMERICA is a grassroots organization uniting the entertainment community and others against content theft. Creative America unites actors, directors, craft professionals, editors, cinematographers, small businesses that service the industry, studio employees, and all others making a living in and caring about film, television, and other creative industries, who believe that creativity and innovation deserve to be protected. Join the movement to stop content theft and protect American creativity and jobs.
 To be successful in the fight against content theft, we must make our voice heard in Washington and in communities across America. Creative America is supported by an unprecedented coalition of major entertainment unions, guilds, studios, and networks, including CBS Corporation, the Directors Guild of America, IATSE International, NBC Universal, SAG – AFTRA, Sony Pictures Entertainment Inc., Twentieth Century Fox, Viacom, the Walt Disney Company, and Warner Bros. Entertainment. – See more at: http://www.creativeamerica.org/
 http://www.neckerisland.virgin.com/en/necker_island/things_to_do/animals
NECKER ISLAND is a haven for some of the more rare species of plants and animals found in the Caribbean and elsewhere in the world. Recent arrivals have cemented the island's reputation as a place where nature's diversity is truly celebrated and protected. From flamingos, soldier crabs and iguanas to our famous red-footed tortoise, Necker's animal family continues to grow, with more recent newcomers joining the party: 35 Madagascar lemurs in addition to those already resident on island. They've also recently introduced a flock of Scarlet Ibis, White Cheeked Pintail and Roseate Spoonbills. Necker Island is Sir Richard Branson's home and favorite hideaway.
 http://www.stage32.com
Lounge Articles:
BEAUTIFUL WILD DOLPHIN SLIDE-SHOW!
http://explore.org/#!/photos/player/wild-dolphins
SOME THINGS TO THINK ABOUT:
"People who postpone happiness are like children who try chasing rainbows in an effort to find the pot of gold at the rainbow's end. But life will never be fulfilled until you are happy in the here and now." ~ Ken Keyes, Jr.
"If you believe in what you are doing, then let nothing hold you back! Much of the best work in the world has been done despite seeming impossibilities. The thing is to get the work done." ~ Dale Carnegie
~~~~~~~~~~~~~~~~~~~~~~~~~~~~~~~~~~~~~~~~~~~~~~~~~~~~~~~~~~~~~~~~~~~~~~~~~~
"Too often, we underestimate the power of a touch, a smile, a kind word, a listening ear, an honest compliment, or the smallest act of love and caring, all of which have the potential to turn a life around." ~ Leo Buscaglia
~~~~~~~~~~~~~~~~~~~~~~~~~~~~~~~~~~~~~~~~~~~~~~~~~~~~~~~~~~~~~~~~~~
 "I am not what happened to me; I am what I choose to become." ~ Carl Jung
 ~~~~~~~~~~~~~~~~~~~~~~~~~~~~~~~~~~~~~~~~~~~~~~~~~~~~~~~~~~~~~~~~~
"The way of Tao doesn't force or interfere with things, but lets them work in their own way to produce results naturally. No stress, no struggle. The mind of Wu Wei flows like water, reflects like a mirror, responds like an echo. It evolves from an inner sensitivity to the natural rhythm of things, like that of water flowing over and around the rocks in its path."  ~ Benjamin Hoff, author "The Tao of Pooh"
~~~~~~~~~~~~~~~~~~~~~~~~~~~~~~~~~~~~~~~~~~~~~~~~~~~~~~~~~~~~~~~~~~~~~~~~~~
"The ability to see beauty is the beginning of our moral sensibility. What we believe is beautiful we will not wantonly destroy." ~ Rev. Sean Parker Dennison
~~~~~~~~~~~~~~~~~~~~~~~~~~~~~~~~~~~~~~~~~~~~~~~~~~~~~~~~~~~~~~~~~~~~~~~~~~
~~ Thanks for reading & subscribing to the Moondance news blog!  ~~
EMAIL: director@moondancefilmfestival.com
* If you click on REPLY, to ask a question or make a comment on this newsletter, please change the subject line. Otherwise, thanks to Google's strange email stacking system, I have to scroll through the entire newsletter again to hopefully find your message at the bottom! Thanks! ~~ EE